This is Lilikoi. (Or Lilikoi Liliuokalani Victoria, if you'd like to call her by her full name.)
She's a 5-month-old piglet who lives on the Hawaiian island of Kauai, arguably one of the most beautiful places on Earth. Her human, Allon Amitai, an emergency physician, adopted her from a farm in Southern California soon after Lilikoi turned 8 weeks old, but Amitai says she's a Hawaii girl at heart.
She's an adventurous pig and is always trying new things on Kauai: hiking, paddling, bodysurfing. She also has a penchant for making friends of all shapes, sizes and species.
Whether she's exploring the mountains, lounging or trotting down a sandy beach, Lilikoi appears to be one very content little piggy. Lucky for us, she has her very own Instagram account to show off her exceedingly charmed life on the Garden Isle.
Lilikoi is a Juliana pig, which means she's small and spotted. "We named her Lilikoi [the Hawaiian word for passion fruit] because she is sassy, round and spotted like a passion fruit," Amitai said. "Her next two names are royal names after the last reigning monarch of Hawaii, Princess Liliuokalani, and Queen Victoria of England."
From the looks of it, Lilikoi takes her royal monikers very seriously. "She thinks she rules over our household," Amitai said.
It's a rough life, but someone has to live it. Meanwhile, we'll be watching with envy through our phone screens.
Below, more photos of Lilikoi's lovely life in the Aloha State:
Support HuffPost
The Stakes Have Never Been Higher
Related
Before You Go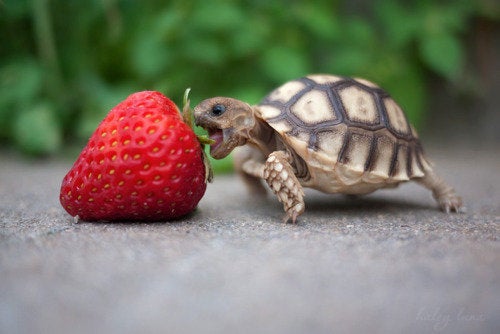 24 Tiny Turtles Who Need A Reality Check
Popular in the Community