Few things are more fraught for a nighttime book reader than the half-awake search for a bookmark, or the onerous reach to a bedside lamp before finally drifting off into a content, well-read sleep.
OK, we might be exaggerating, but our haphazard nightstand pile of books with crumpled receipts as markers is astoundingly less cool than the LiliLite. An all-in-one bookmark, bookshelf and reading lamp, the device sits at that rare intersection of being functional and really nice-looking.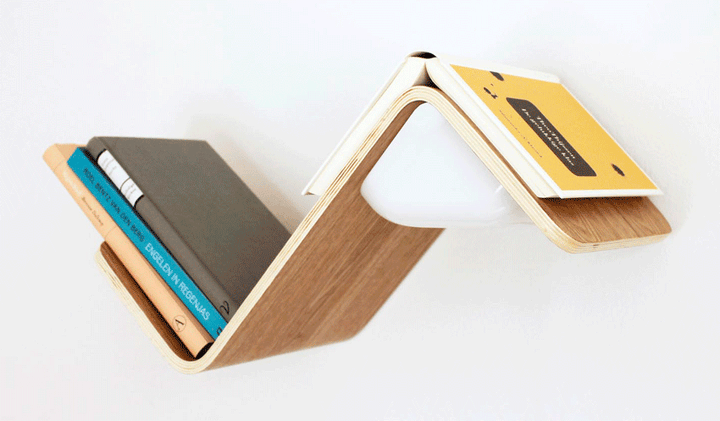 The shelf, made of steam-pressed plywood and bent in a way that accommodates both your to-be-read pile and your current pre-sleep pick, includes a light that turns on automatically once a book is lifted from the shelf. When finished, one simply replaces the book to turn off the light.  
The shelf/light, now in its last few days of a successful Kickstarter campaign, comes from designer Thijs Smeets and his girlfriend, Liedewij. "We were looking for a product that could solve all the issues we encountered with reading in bed," Smeets told The Huffington Post in an email. "As a dyslexic product designer, I'm not much of a reader myself. I think in images instead of words ... Liedewij however is an absolute bookworm."
The resulting product seems to be a perfect coupling: an ideal accessory for the avid reader and pleasing enough to have a place in a designer's bedroom, too. It clears some bedroom clutter, keeps books an arm's length away, and adds light right where it's needed.
And what do Smeets and Liedewij prefer to keep on their own invention? "My LiliLite carries Le Petit Sauvage (in Dutch) by Alexandre Jardin, a sketchbook and a marker," Smeets said. "Liedewij is currently reading All Joy and No Fun by Jennifer Senior, Old School by Tobias Wolff and Gut by Giulia Enders."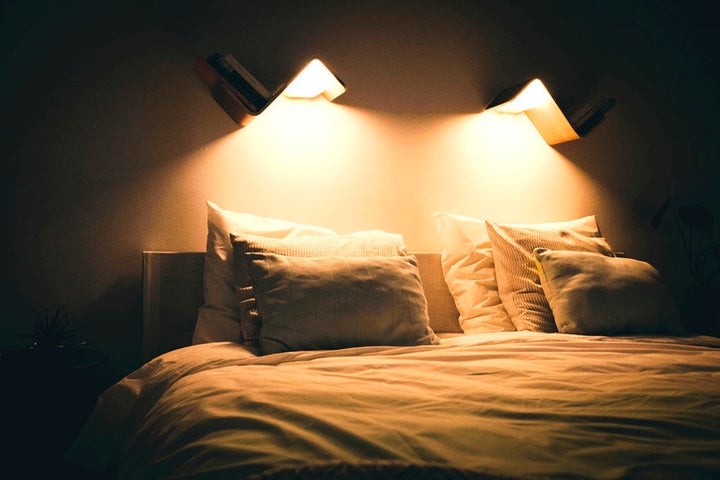 PHOTO GALLERY
10 Books That Are Dying For A Sequel
Calling all HuffPost superfans!
Sign up for membership to become a founding member and help shape HuffPost's next chapter