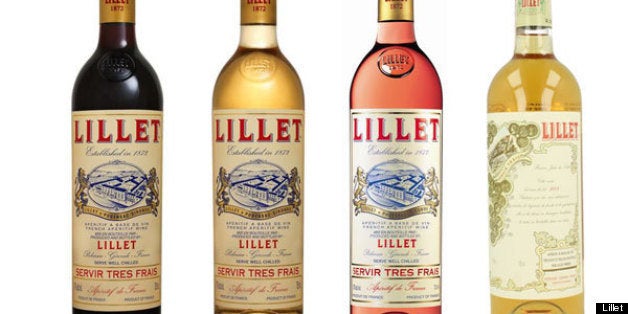 "Today we're tasting all the flavors of Lillet. Who wants some?" [Silence] "It's an aperitif, can I pour you a glass?" [Silence] "It's French fortified wine." [Silence] "IT'S FREE WINE!" [Stampede]
That's basically what happened at our office when we tried to share the leftovers from our recent Lillet taste test. On an average day, our fellow HuffPost editors flock to free alcohol like moths to a flame, but something about the words "Lillet" and "aperitif" befuddled them, invoking a deer-in-the-headlights type of fear. So let's settle this.
Lillet is a brand of French aperitif that was established in 1872, which means it's got street cred. An aperitif is an alcoholic beverage that's served before a meal to stimulate your appetite, and it can be anything from a liqueur to a dry Champagne or a fortified wine. Lillet happens to be a fortified wine, or more specifically a blend of wines that is married with orange peels, a blend of fruit liqueurs and quinine, and then aged in French oak barrels. What you end up with is a light, refreshing, fruity wine that's served chilled. In France it's generally served on ice with a slice of orange, lemon or lime, and we think that's just perfect. (But you can also drink it straight or mixed in a cocktail.)
The original Lillet Blanc was followed up by the release of Lillet Rouge in 1962 and Lillet Rosé in 2012. And now in 2013, the company has released a special Reserve Jean De Lillet 2009 that's been aged to make a more complex and fuller bodied aperitif.
To help familiarize you with all of Lillet's offerings, we conducted a taste test and took notes of our thoughts. Check out our slideshow below to find out which you might like best. Seriously, we think this is going to be your summer drink of choice.
As always, this taste test was in no way sponsored or influenced by Lillet. We just really like it and wanted to share it with you.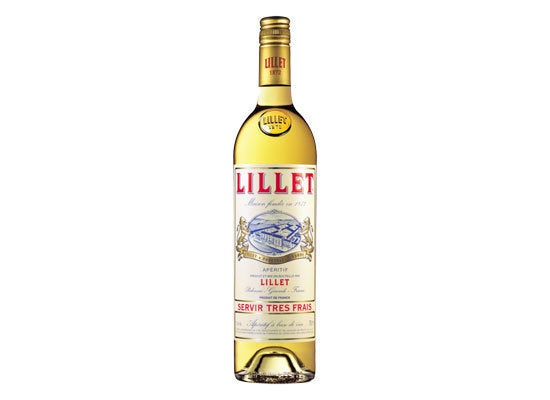 Lillet Taste Test
Related