10th MOCA DISTINGUISHED WOMEN IN THE ARTS LUNCHEON. THE MUSEUM OF CONTEMPORARY ART, LOS ANGELES (MOCA), HONORS PHILANTHROPIST LILLIAN LOVELACE AND ARTIST TALA MADANI
Wednesday November 1, 2017. The Beverly Wilshire Hotel, Beverly Hills.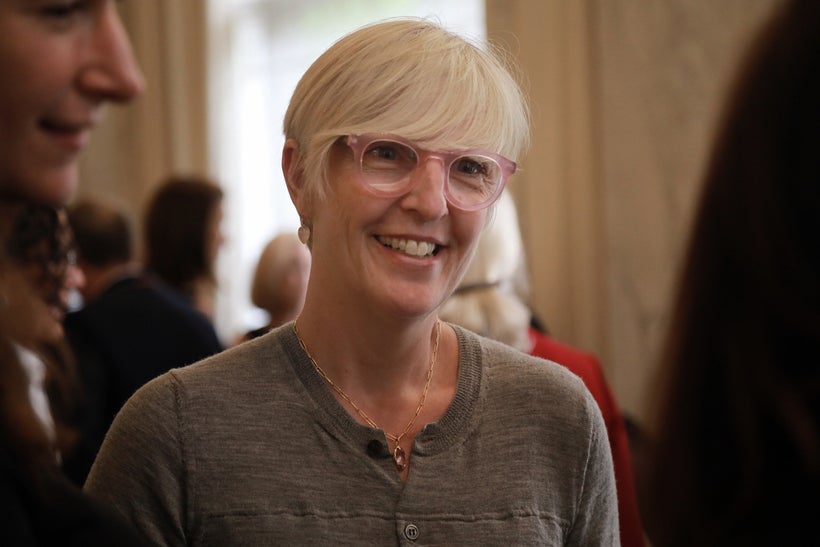 On November 1, 2017, The Museum of Contemporary Art held a luncheon honoring Lillian Lovelace and Tala Madani. Lovelace and Madani were celebrated for their extraordinary talents and contributions to the arts. Madani is in MOCA's permanent collection collection via two recent acquisitions; Smiley Clean (2015) and The Gift (2015) 
The event was held was held at the posh and regal Beverly Wilshire Hotel. Loquacious Los Angeles art world denizens gathered to honor their respects and add to the pantheon of women who have - and are continuing to contribute to the arts. MOCA's past honorees is a tribute to the expanding legacies they have built and are known for. If there is one institution who have celebrated women and minorities it would be MOCA.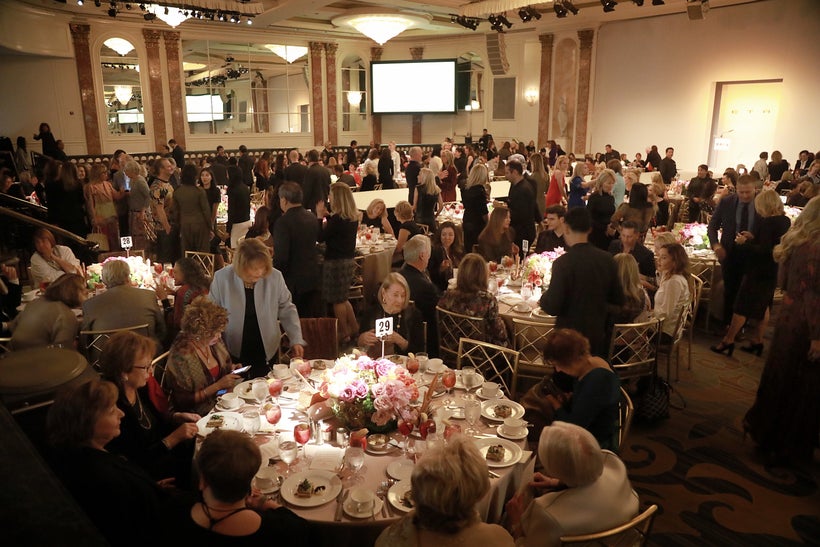 Past honorees include noted collector and patron Beatrice Gersh (1994), editor Tina Brown (1997), choreographer Twyla Tharp (1999), actress and director Anjelica Huston (2001), and artists Barbara Kruger (2001), Yoko Ono (2003), Jenny Holzer (2010), and Annie Leibovitz (2012). In 2013, the museum recognized four artists—Lita Albuquerque, Helen Pashgian, Nancy Rubins, and Betye Saar—and in 2015, it honored MOCA Trustee Susan Gersh and artist Marilyn Minter.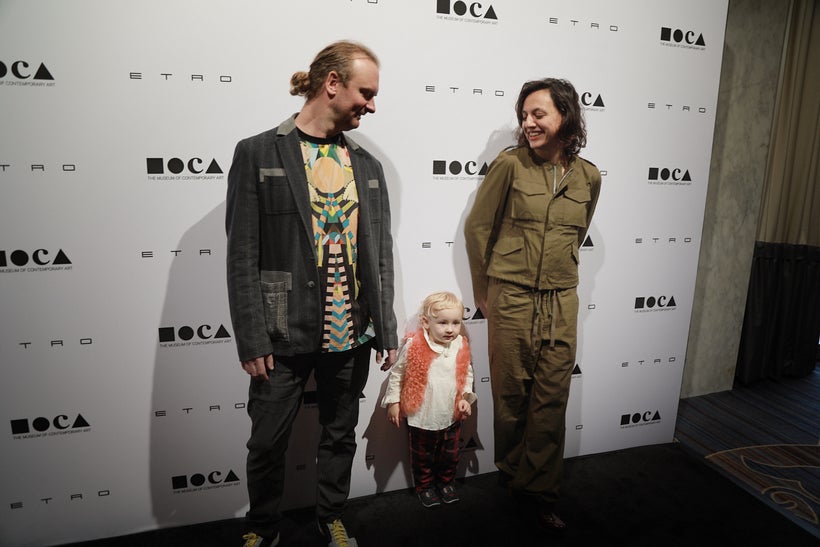 MOCA : "The Museum of Contemporary Art, Los Angeles, is pleased to announce philanthropist Lillian Lovelace and artist Tala Madani as the honorees of the 10th MOCA Distinguished Women in the Arts Luncheon. They will be celebrated for their extraordinary talents and contributions to the arts during the exclusive and highly anticipated luncheon on Wednesday, November 1, 2017, at the Beverly Wilshire Hotel in Beverly Hills. Hosted by the MOCA Projects Council, one of the museum's major support organizations, the event will benefit all of MOCA's efforts, including the educational and exhibition programs presented by the museum each year. The awards will be presented by MOCA Trustee Susan Gersh and MOCA Chief Curator Helen Molesworth, and the luncheon will feature a special presentation of the ETRO Fall/Winter 2017 Runway Collection."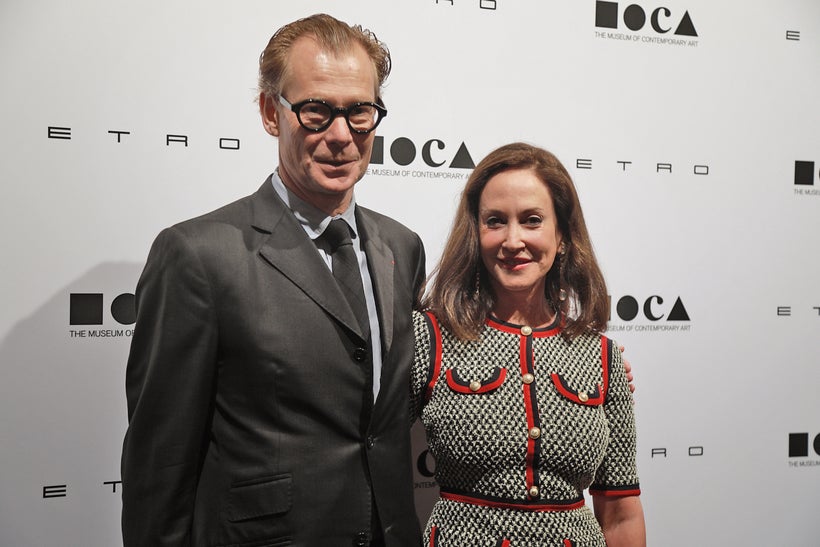 MOCA : "Honorees Lillian Lovelace and Tala Madani, MOCA Director Philippe Vergne, and awards presentors MOCA Trustee Susan Gersh and MOCA Chief Curator Helen Molesworth. Celebrity stylist Jaime Schneider Mizrahi, actresses Ali Larter, Molly Sims, and Portia Doubleday, model/actress sisters Sara and Erin Foster, fashion icon Jeanann Williams, and designers Gelila Puck and Sonia Boyaijian. MOCA Trustees in attendance include: Kathi Cypres, Cliff and Mandy Einstein, Lilly Tartikoff Karatz and Bruce Karatz, Wonmi Kwon, Mary Klaus Martin, Carolyn Powers, Maria Seferian, Sutton Stracke, among others. Art world notables include: collection Rosette Delug, gallerist David Kordansky, Bettina Korek, among others."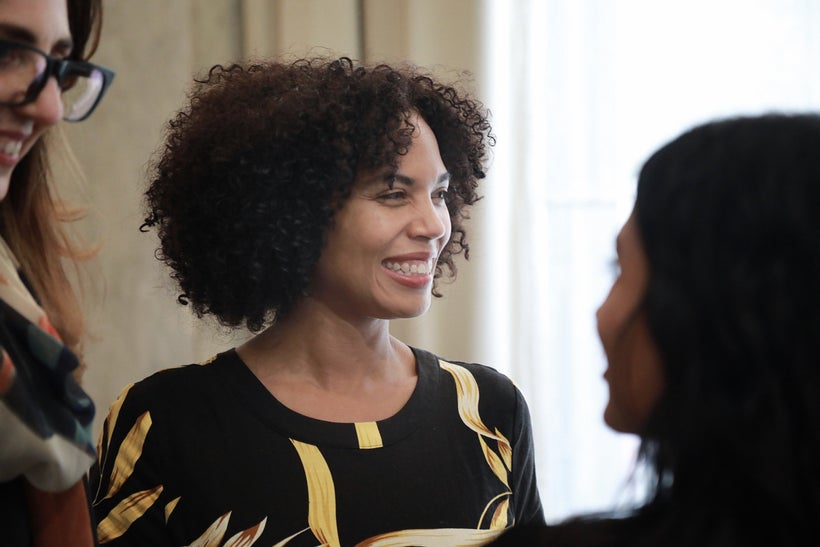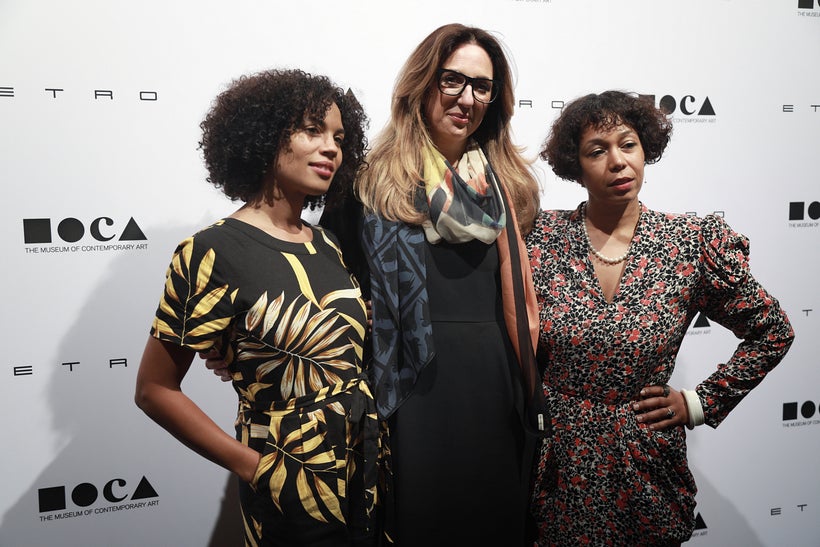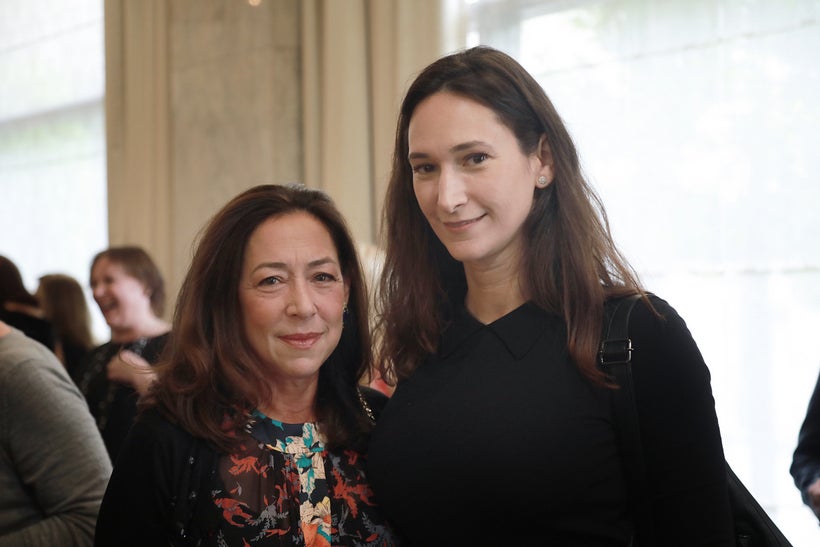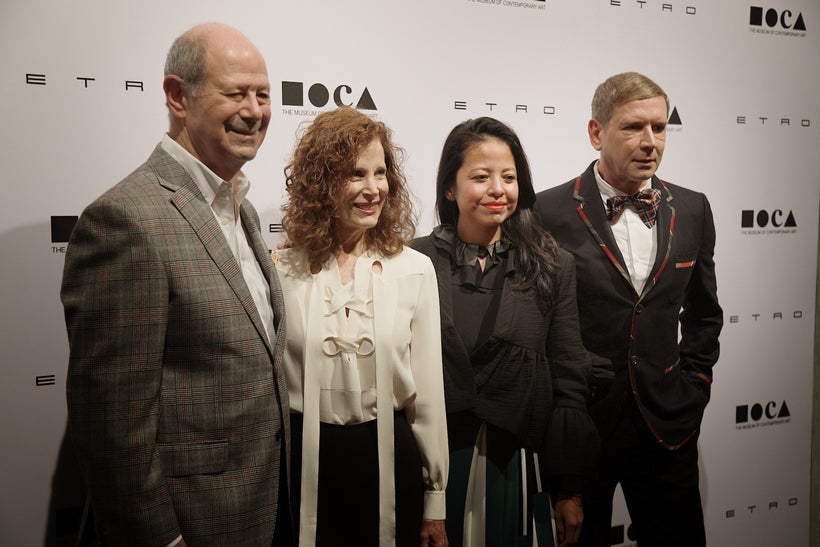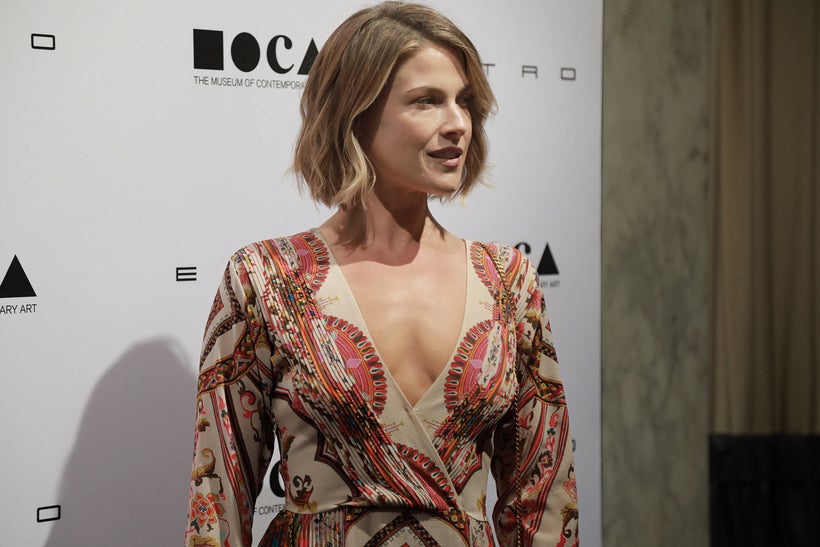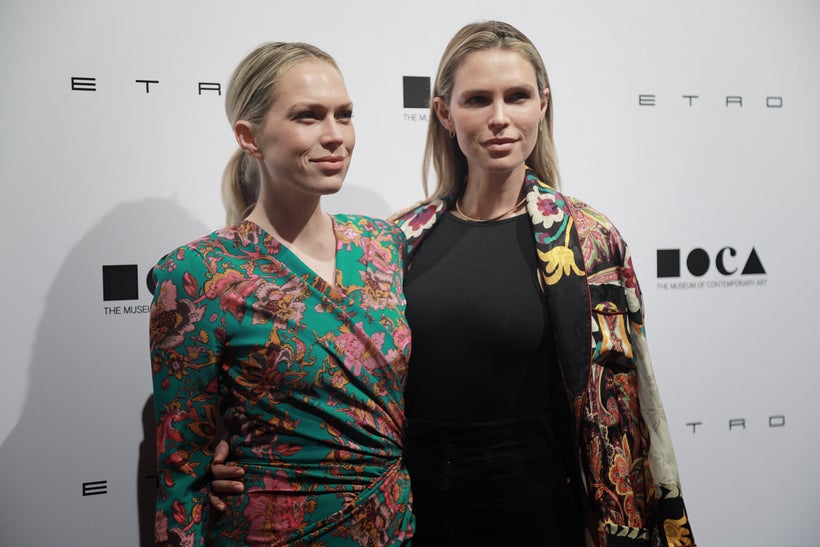 This article is part of an ongoing photojournalism survey of art exhibition openings titled EMS N(art)rative. Through my lens I document a photographic essay or visual "N(art)rative" that captures the happenings, personalities, collectors, gallerists, artists and the art itself; all elements that form the richly varied and textured fabric of the SoCal art world. This reconnaissance offers a unique view for serious art world players to obtain news and information on the current pulse of what's in the now, yet capturing timeless indelible images for posterity and legacy. Here is EMS N(art)rative Fifty-Eight.
EMS can be reached at victorpond@msn.com and Instagram @ericminhswenson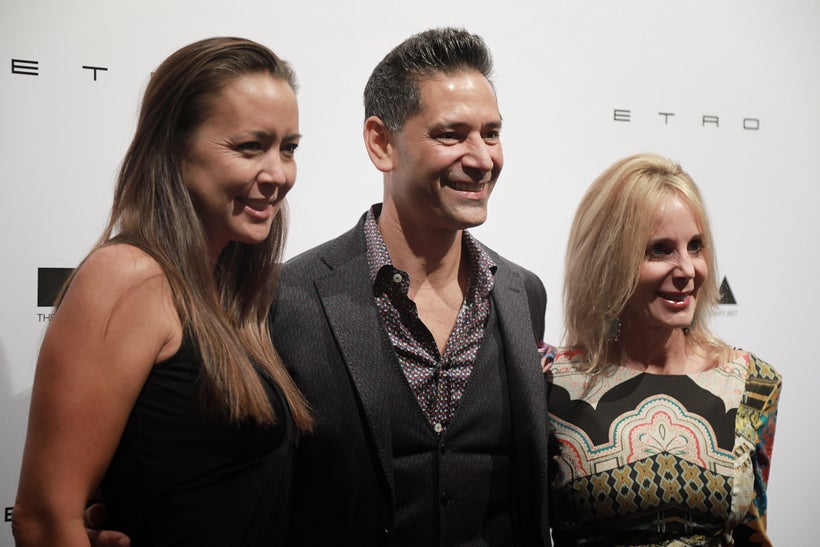 Calling all HuffPost superfans!
Sign up for membership to become a founding member and help shape HuffPost's next chapter
This post was published on the now-closed HuffPost Contributor platform. Contributors control their own work and posted freely to our site. If you need to flag this entry as abusive,
send us an email
.