Photoshop is certainly having a rocky relationship with models these days. Top faces like Crystal Renn, Gisele Bundchen and Coco Rocha have all bemoaned the industry's retouching standards. Now, we've officially heard it from the horse's -- er, model's -- mouth: It's not OK to alter models' looks completely.
Victoria's Secret Angel Lily Aldridge stopped by HuffPost Live to talk sexy summer trends, but the conversation quickly turned to the rampant Photoshopping occurring in the fashion industry. Needless to say, Ms. Aldridge isn't a fan of the practice:
"I honestly don't like Photoshop. I think when people Photoshop things, all of a sudden you're like, 'That's not even me anymore.' It takes away the natural beauty of a person. I think Gisele [Bundchen] had just said something like there's no more rawness, like the little quirks. You know, I have a gap in my teeth and sometimes people take it away. But I'm like, 'I love my teeth.' You know, that's me."
We're definitely on board with the prospect of less retouching in the pages of our glossies -- and we're not alone. Movements like SPARK Summit have petitioned major mags like Teen Vogue and Seventeen to go easy on the alterations, and the publications themselves have often used their "no Photoshop" covers to garner positive attention. Yet, it still seems that most ads and editorials are digitally perfected to each brand's content.
So should we abolish the use of Photoshop completely? Not quite, says Lily: "A little is fine, but don't go crazy." Perhaps the relationship is a little more complicated than we thought...
Who needs Photoshop anyways?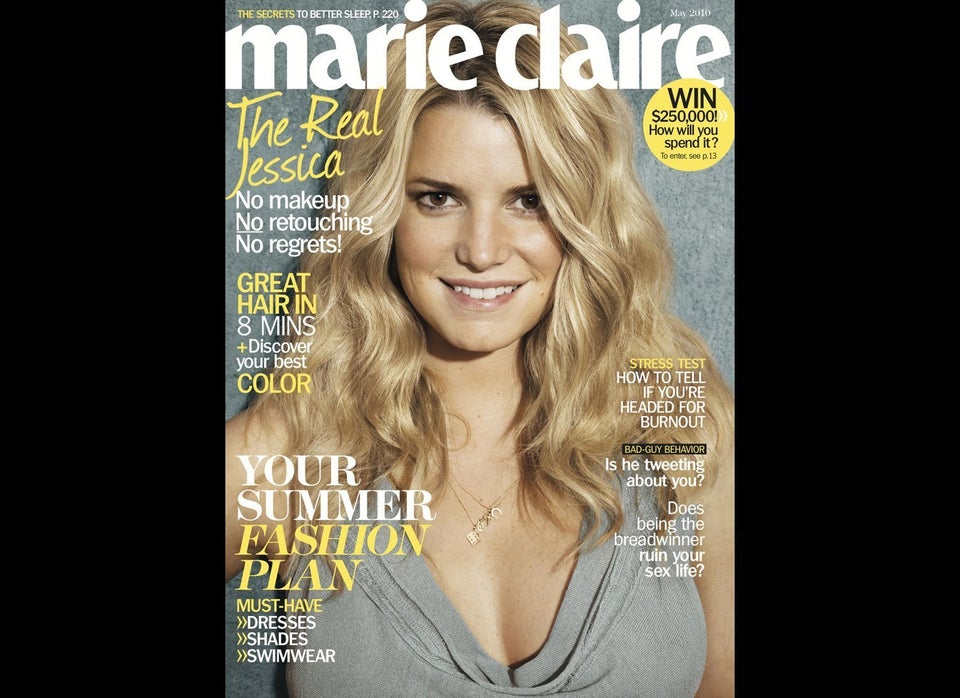 Celebs With No Photoshop
Popular in the Community