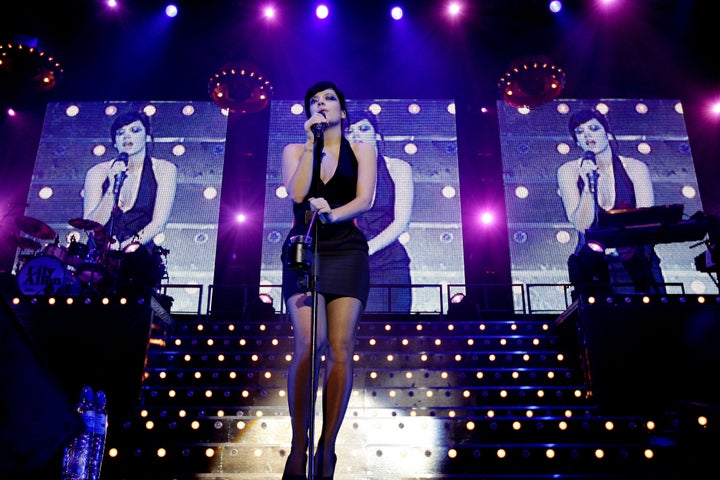 Despite her penchant for skimpy stage costumes and readiness to be photographed nude, Lily Allen tells Q magazine (via Daily Express) she has body dysmorphic disorder.
When asked what she sees when she looks in the mirror, Lily said, "Someone who is more overweight than they actually are."
BDD is a psychological disorder that involves preoccupation with imagined defects. It's widely speculated that it contributed to Michael Jackson's dissatisfaction with the man in the mirror. Let's hope Lily's boyfriend continues to assure her she looks great naked.
"I was sitting in bed last night and I caught sight of myself in the mirror," she said. "I said, 'God, that's a funny looking thing.' My boyfriend said, 'You are, but in a very sweet and beautiful way.' That was smooth of him."
Lily has a long and public history with body image problems. In 2007 she unleashed this self-loathing rant on her blog:
"I used to pride myself on being strong minded and not being some stupid girl obsessed with the way I look. I felt like it didnt matter if I was a bit chubby cause, im not a model, I'm a singer. I'm afraid I am not strong and have fallen victim to the evil machine. I write to you in a sea of tears from my hotel bed in Seattle. I have spent the past hour researching gastric bypass surgery and laser liposuction."
She has since slimmed down with the help of hypnotherapy.
Popular in the Community