We tend to pair our sweatshirts with cozy coordinating sweatpants. (Hey, we're traditionalists.) But Lily Collins has other ideas -- namely, pairing her sweatshirts with nothing.
The rising fashion star showed up to the Givenchy Spring 2014 show in Paris on Sunday sporting an oversized Givenchy sweatshirt with a creepy-cool Bambi graphic on the front. She paired the top with chunky gold jewelry, wine-colored lips and that's about it. No skirt, no pants, no tights.
It was a bold move, particularly for someone who was going to be sitting in the front row of a fashion show. But Collins has proven herself to be a fashion risk-taker, a midriff-baring, cutout-loving gal who loves to experiment with unusual high-fashion outfits.
And this latest outfit was certainly experimental. Are you a fan of the sweatshirt-as-dress or do you think something just looks missing?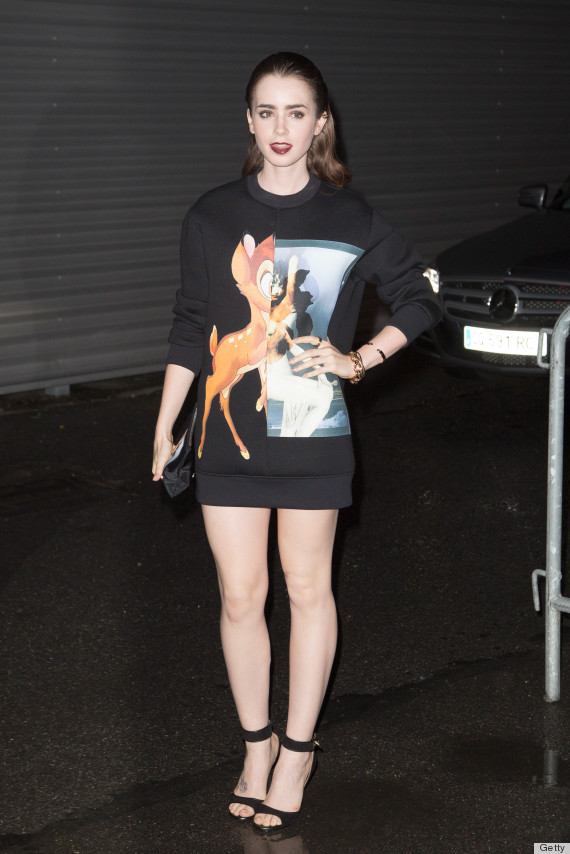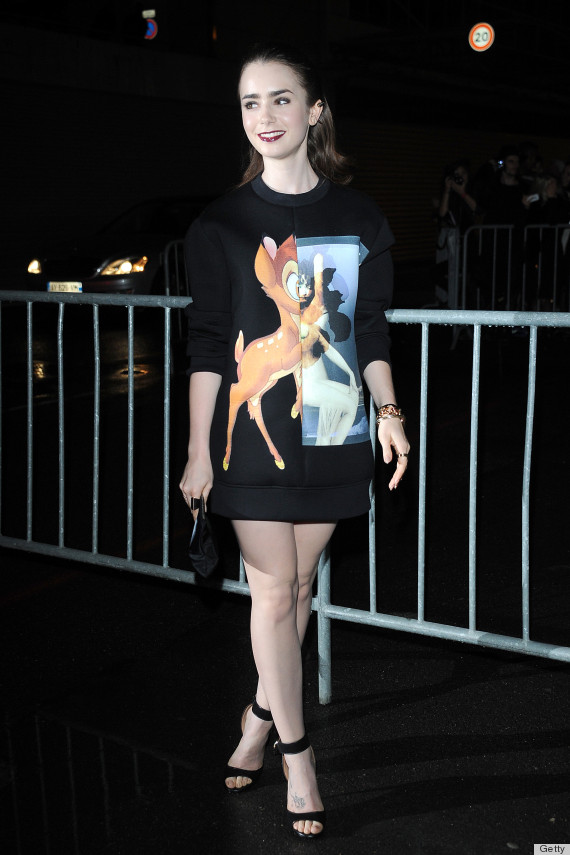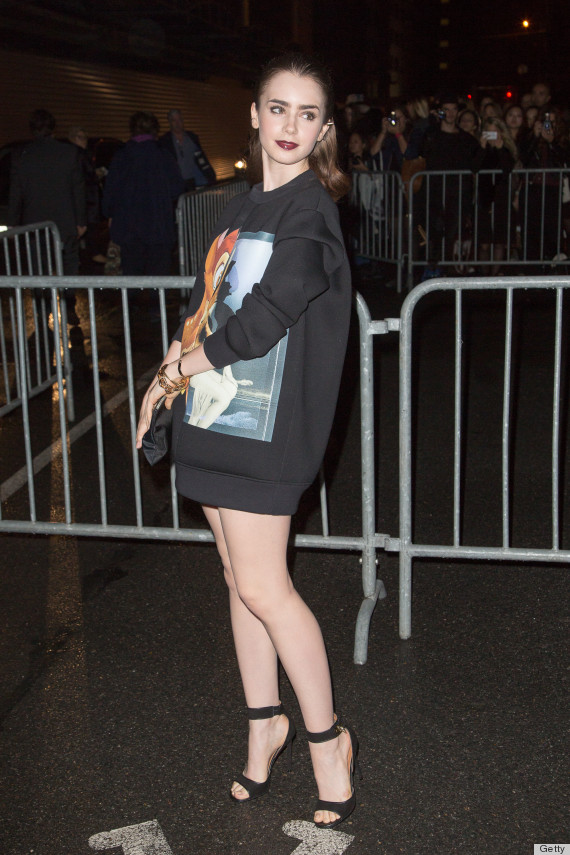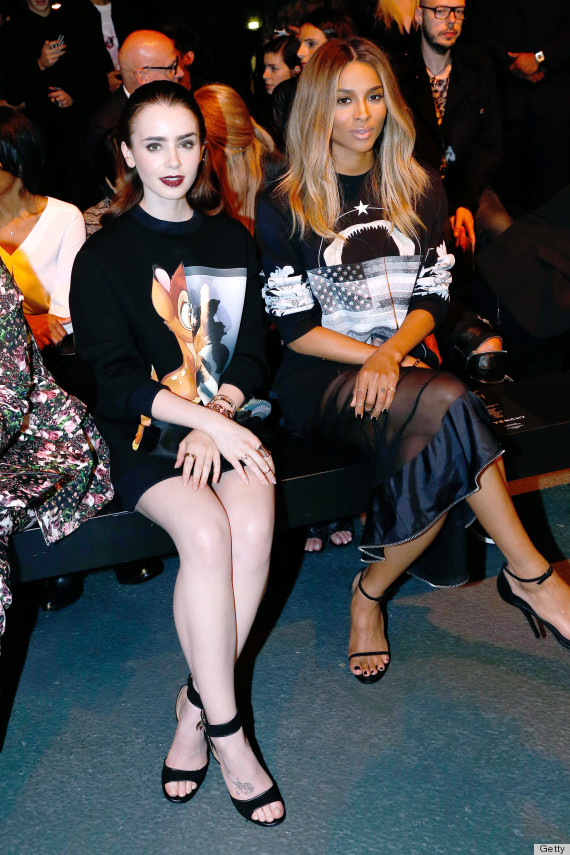 Sometimes no pants are the best pants: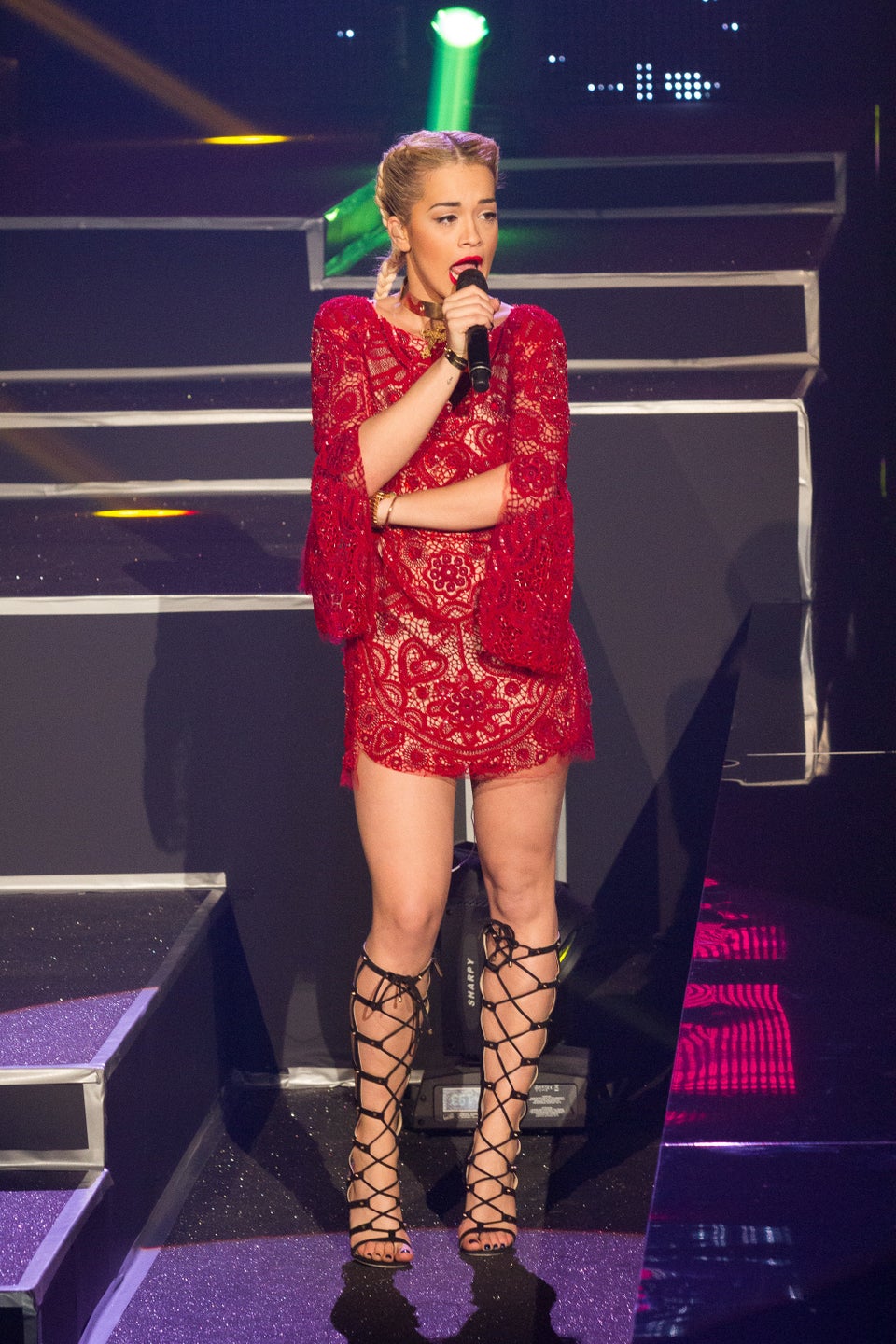 Celebs Go "Pantsless"