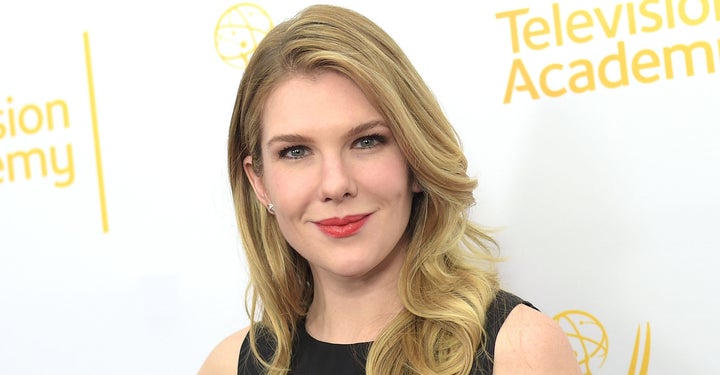 We've seen Lily Rabe as a nun, a grieving mother and a Stevie Nicks-loving witch. Now, the actress will play a serial killer in "American Horror Story: Hotel."
Entertainment Weekly revealed on Wednesday that Rabe is officially returning for the new season of the FX anthology series. Rabe appeared in Seasons 1 through 3 and made a small cameo in Season 4's "Freak Show," reprising her "Asylum" character Sister Mary Eunice. But this year, Rabe will be checking into the "Hotel" to portray a famous serial killer.
Since Rabe will seemingly be playing a real-life figure, "AHS" fans are already digging for clues. One guess from redditor TheStarDescent is that Rabe could portray Lavinia Fisher, who, according to legend, may have been the first female serial killer in America. Rumor has it that Fisher and her husband John ran the Six Mile House, which some believe was a hotel or hideout for outlaws, outside of Charleston, South Carolina. After last season's Edward Mordrake, we know that co-creator Ryan Murphy loves to dabble in scary myths.
The same fan also theorized that Rabe's casting could signal the return of her Season 1 character, Nora Montgomery. In "Murder House," Nora and her husband Charles moved to Los Angeles in 1922. While we don't know what year or era "Hotel" takes place in, fans are guessing the hotel could roughly be from the 1920s or 1930s because of a photo that recently surfaced online.
Murphy's assistant, Sara Stelwagen, recently posted a photo of what appeared to be the "AHS: Hotel" directors chair on her Instagram. This set fans on Tumblr into a frenzy as they tried to decode what the logo could mean, suspecting that the art deco font signaled the '20s or '30s era and theorizing what appears to be the letters "C" and "H" printed on the chair cover. We can assume the chair is real, though, since "Hotel" star Matt Bomer shared a photo of his chair on Twitter on Wednesday.
But in truth, no one really knows what year "Hotel" will take place in or what the titular hotel will be called (though, we've made our guesses). We do know some character names, however. Sarah Paulson will play a character named Hypodermic Sally, Evan Peters will be Mr. March, Kathy Bates is Iris and Matt Bomer is Donovan. The season will also star Lady Gaga, Chloe Sevigny, Angela Bassett, Finn Wittrock, Wes Bentley, Max Greenfield, Denis O'Hare and Cheyenne Jackson.
"American Horror Story: Hotel" premieres in October on FX.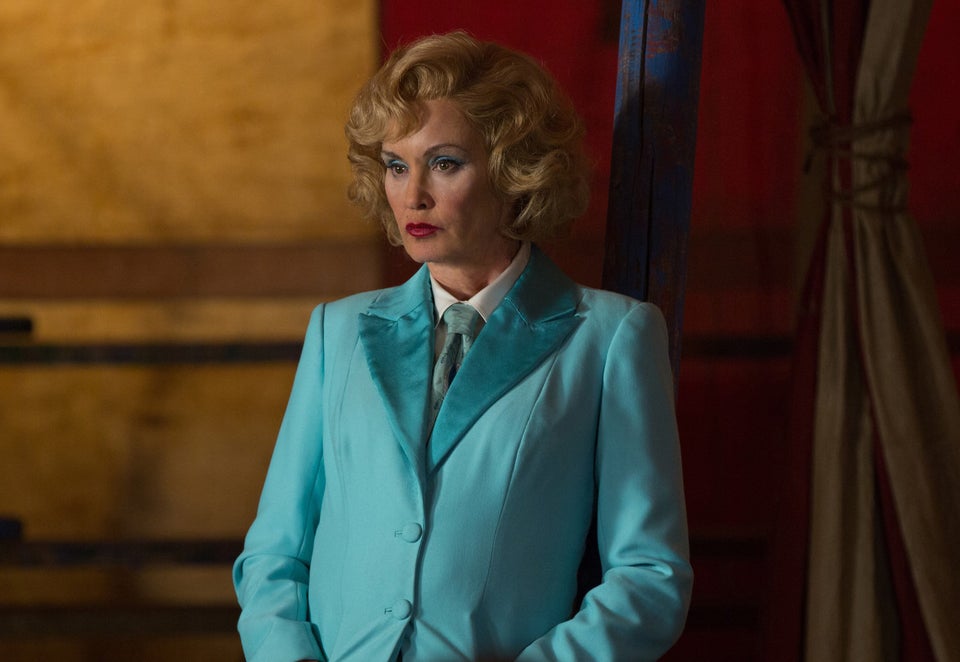 "American Horror Story"
To subscribe to our HuffPost Entertainment WhatsApp account:
1. Download WhatsApp on your phone.
2. Save this number, 347-334-1794, in your phone's contacts.
3. Text "POP" to that number via your WhatsApp account.
You can unsubscribe at any time by texting "STOP" to the same number.
Popular in the Community