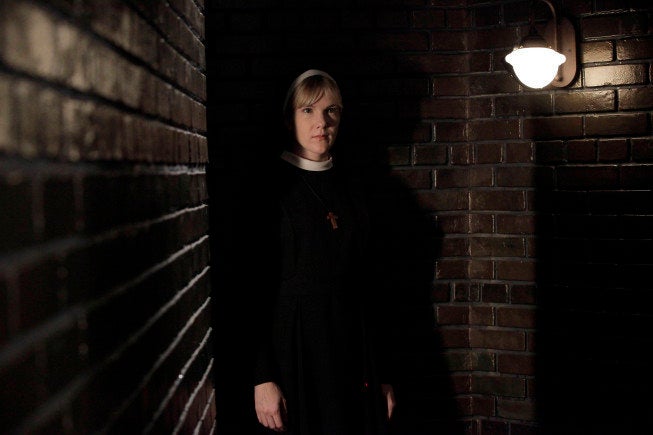 In fact, Lily Rabe, who plays Sister Mary Eunice on the FX series, recently admitted that the scripts alone are enough to freak her out.
"I think every script I read has something that sends me into a state of panic but that usually makes me want to do it," Rabe told Vulture. "I can't actually think of a job where I was relaxed the whole time. I don't think I would want to do that job. When I break into a cold sweat when I'm reading, I think, 'Oh good. That's what's supposed to be happening.'"
Making people panic is exactly what creator Ryan Murphy is good at and Sarah Paulson, who plays journalist Lana Winters on the series, thinks this season of "American Horror Story" is even more scarier than the first.
"I was obviously a big fan of last year and it scared the shit out of me. I could only watch it during the day and that's still true to this day with this season," Paulson told HuffPost TV. "But I do think there's something more terrifying just in terms of how much the time period plays into what happen[s] ... I think it's rife with possibility because of what the limitations were on a lot of people's hearts and minds at that time and ignorance, as opposed to today where we have an African-American president and we've come a long way. But it's still scary. I feel like the same thing could almost happen today."
"American Horror Story" airs on Tuesdays at 10 p.m. ET on FX.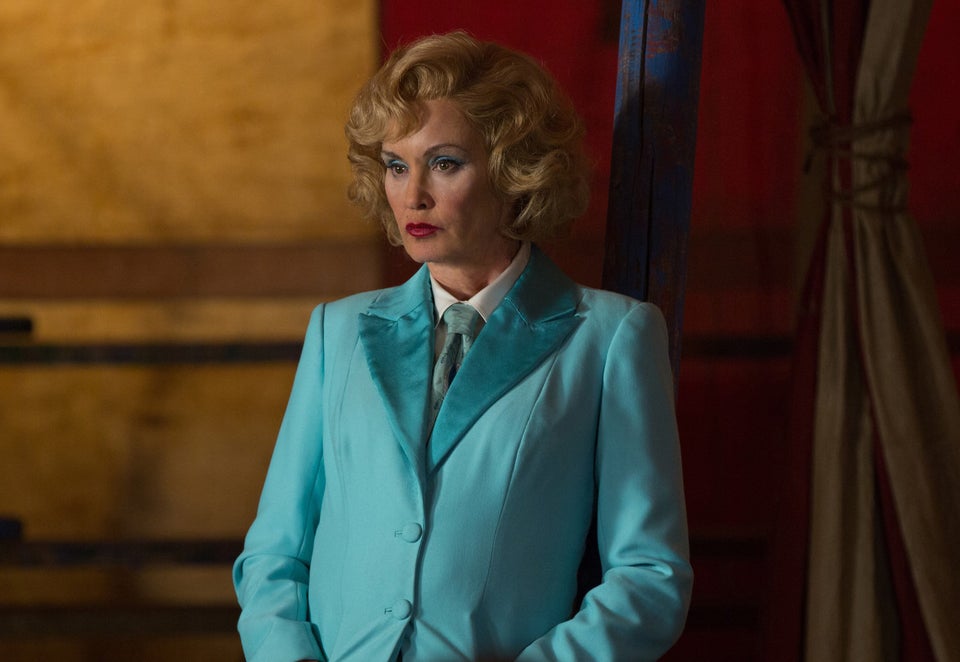 "American Horror Story"
Popular in the Community