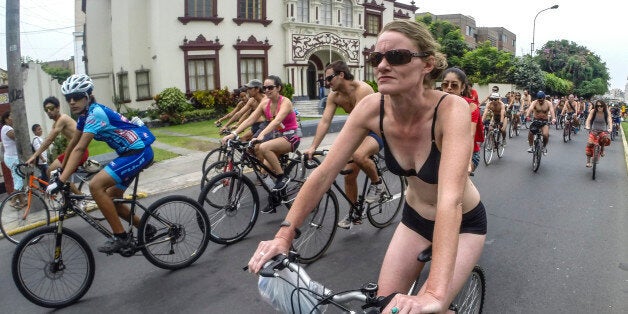 Hundreds of nude men and women took to the streets of Lima, Peru this past weekend to protest the traffic problems afflicting their country and promote bicycle friendly policies. PeruThisWeek notes that the jovial, nudity-filled event is known as a "ciclonudista" by Peruvians and has become something of an annual event, routinely attracting citizens to doff their clothes and bike through the capital.
While the ride is meant to be a fun, if uncomfortable, time for its participants, the impetus behind it comes from the deadly traffic problems facing the country. As reported by medical journal The Lancet, accidents involving motor vehicles are, as of 2011, "the leading cause of death for children aged 5—14 years—who typically walk to school—and the second-leading cause for people aged 15—44 years." The cyclists biking through Lima au naturel are hoping to change that statistic, or at very least get it exposure through showing some skin. Check out the (NSFW, obviously) images below.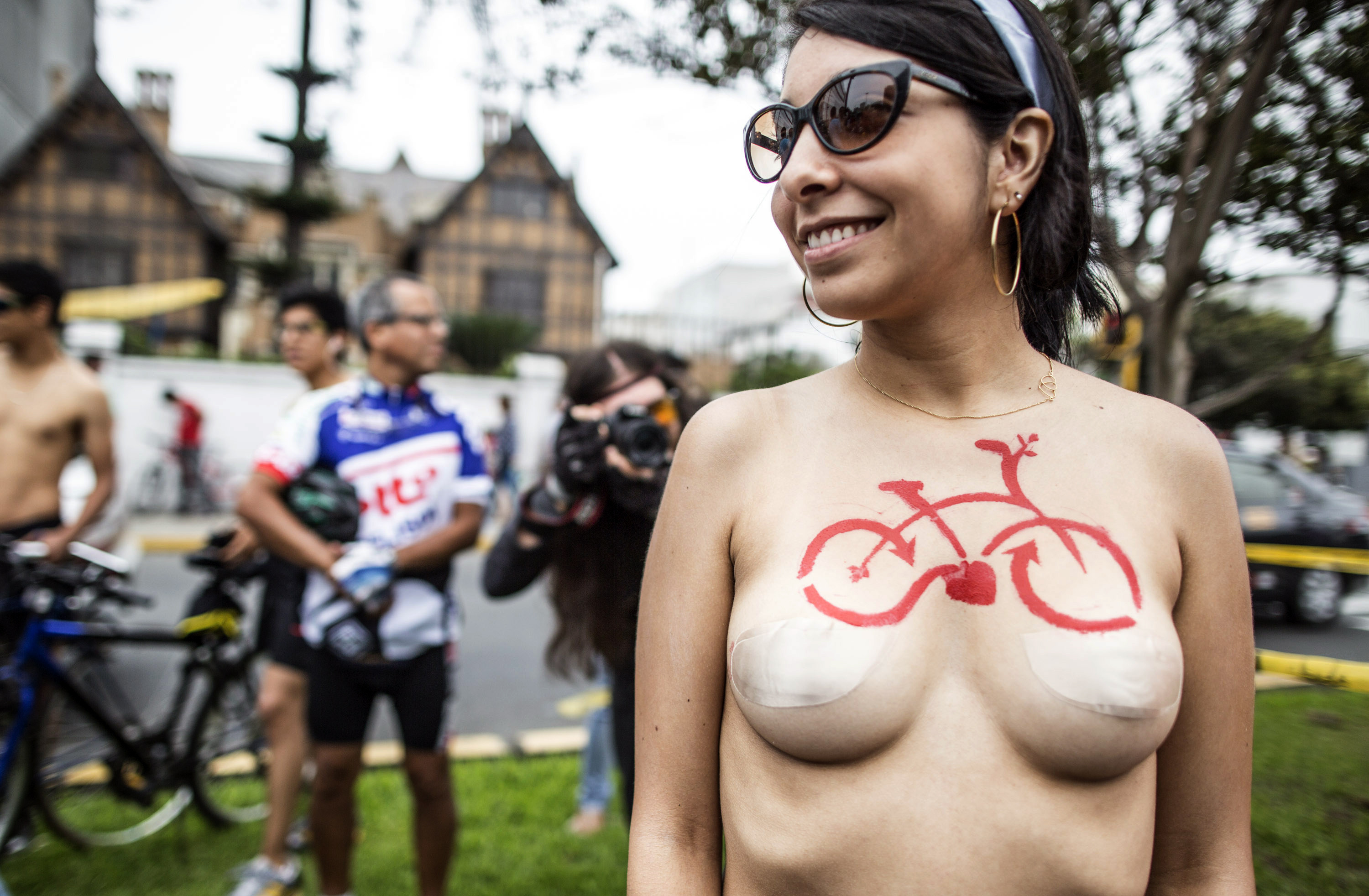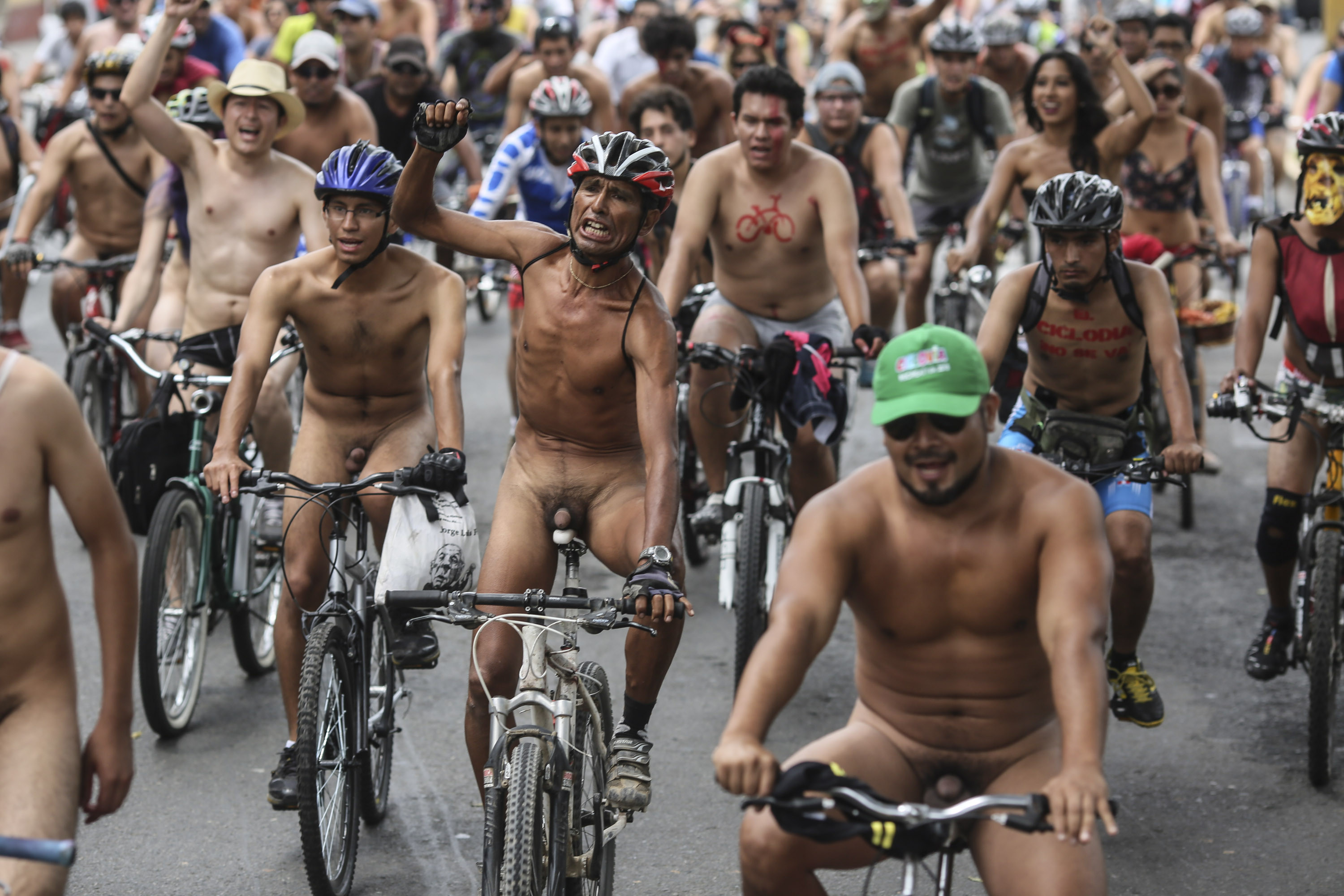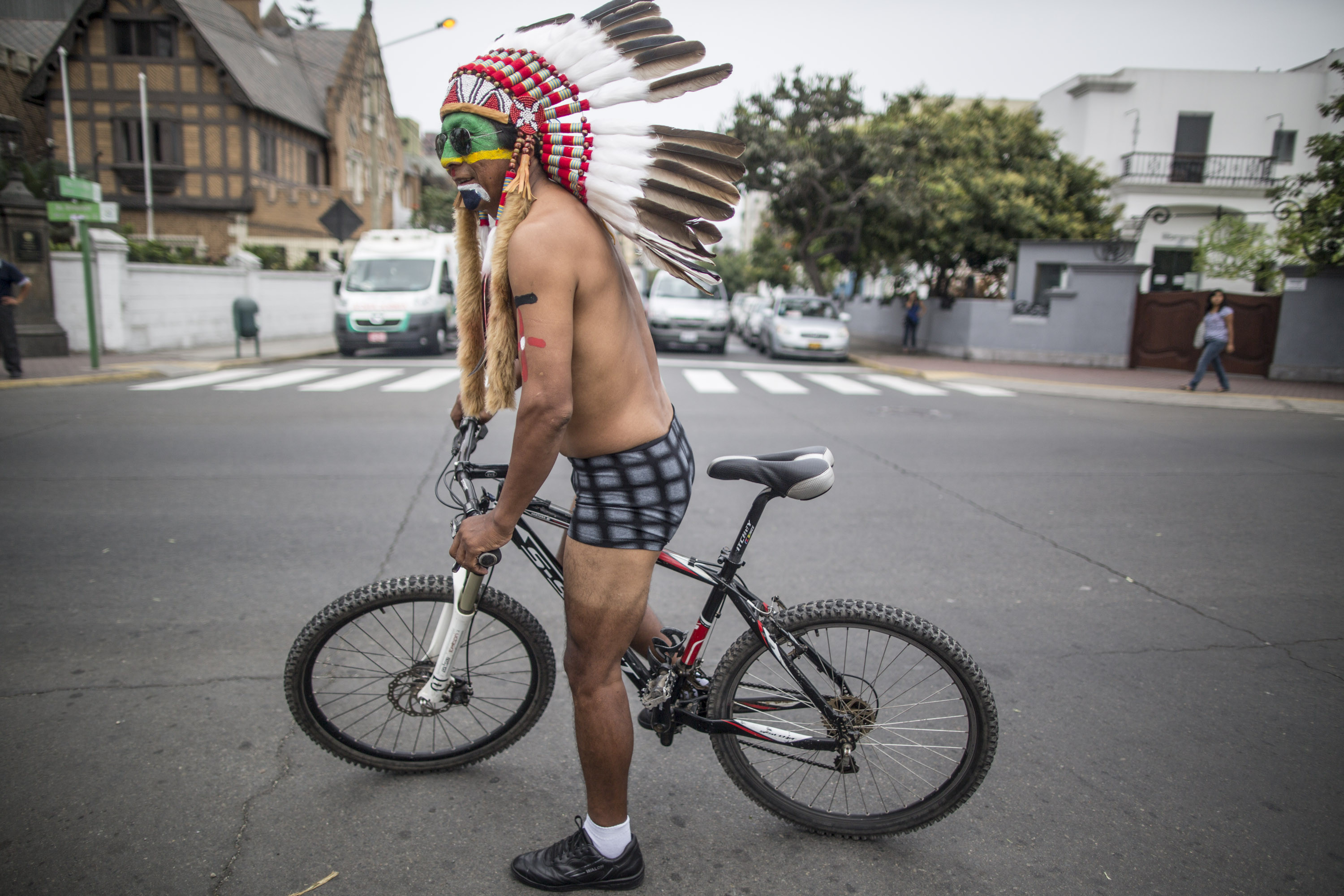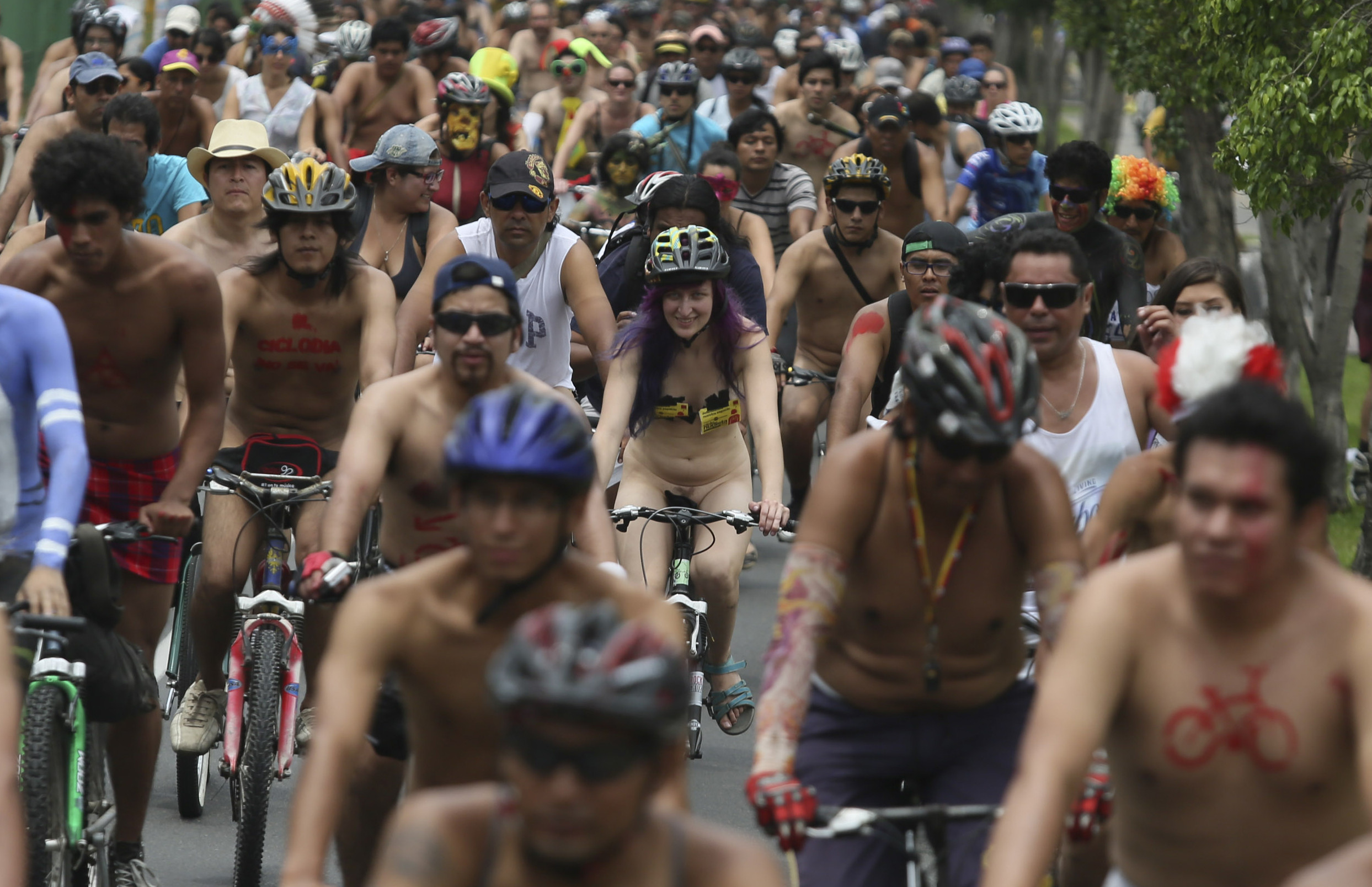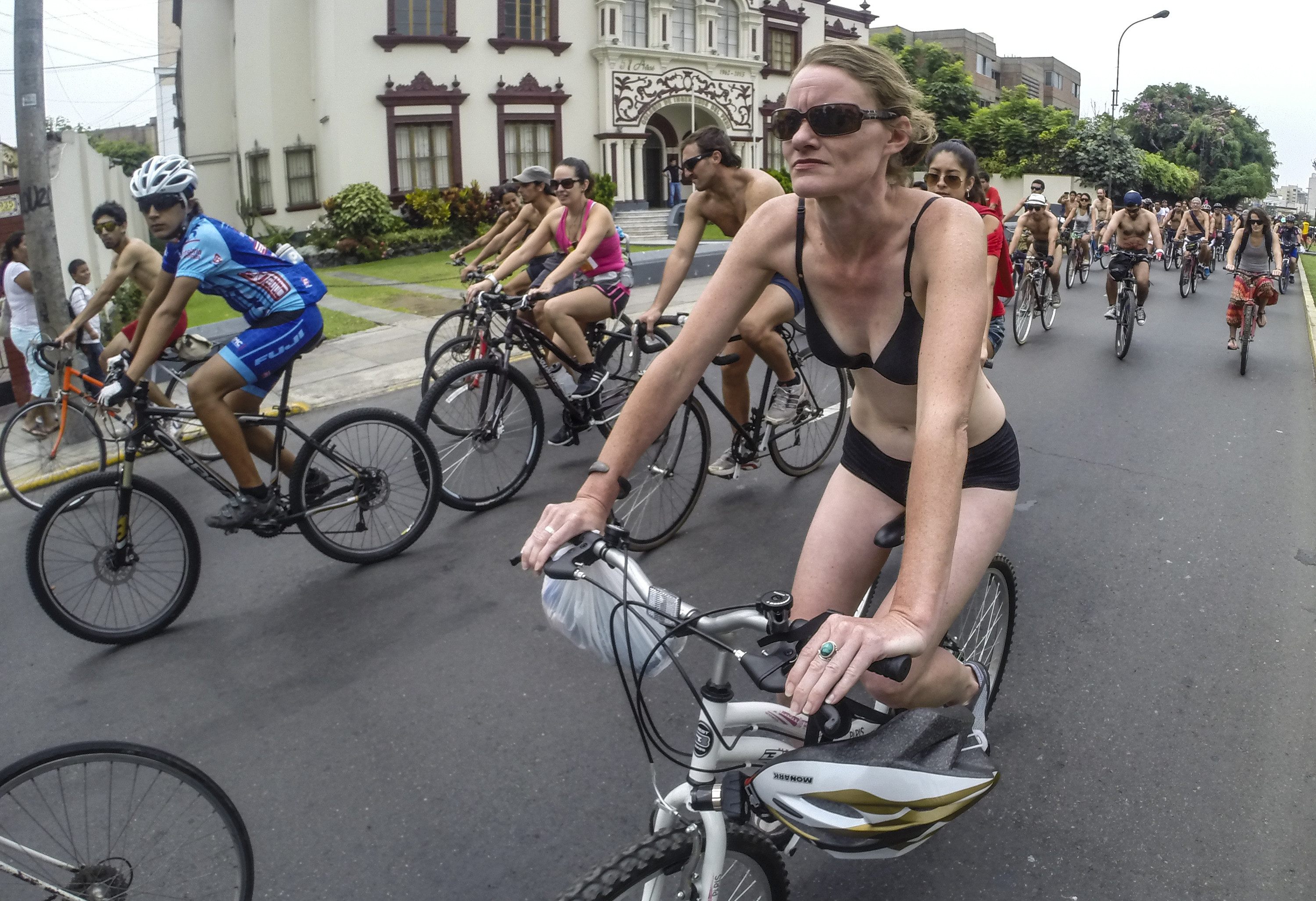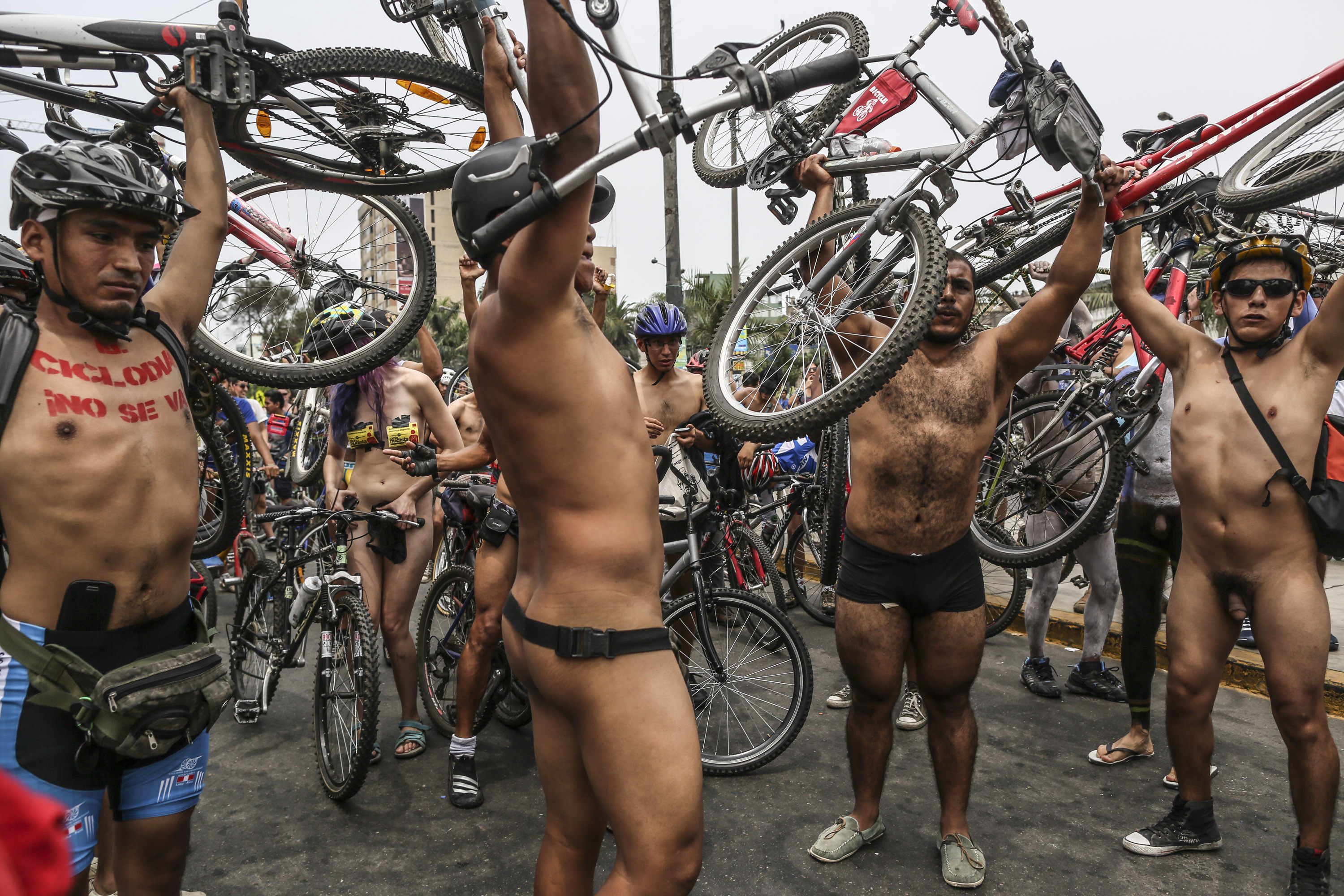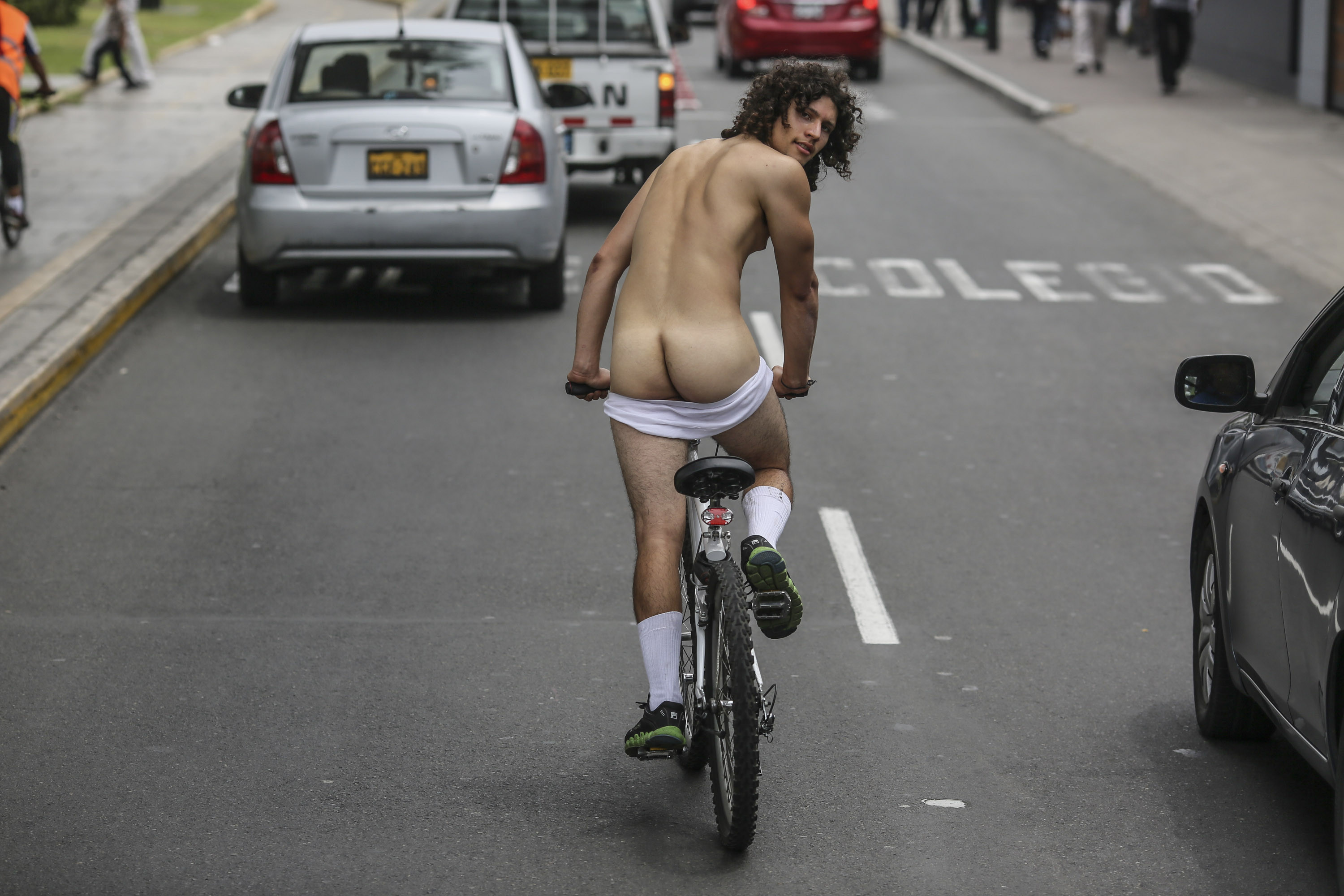 Nude cycling has been an increasingly popular form of protest across the globe with the organization World Naked Bike Ride claiming events in 70 participating cities across 20 countries. If you want to learn more about the phenomenon of nude bicycling you can visit their website here, though to be honest it's kind of self explanatory.
Related
Before You Go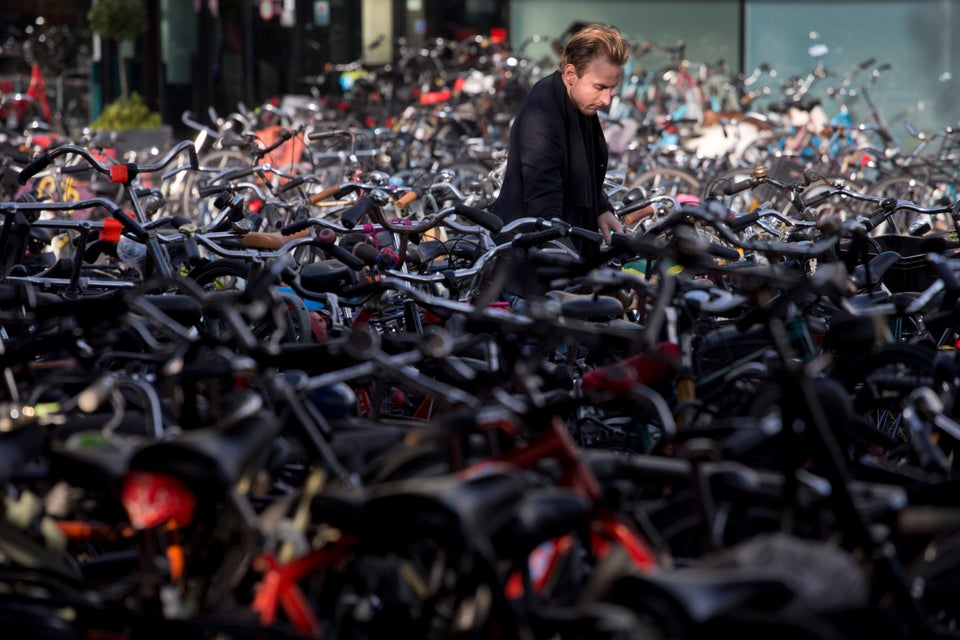 Europe's Bike Boom
Popular in the Community