Anyone who's heard of a little Broadway musical called "Hamilton," also knows tickets to the show are nearly impossible to get your hands on.
These days the only way to see the sold-out musical, which offers a hip-hop inspired retelling of Alexander Hamilton's journey from "scrappy young immigrant" to Founding Father, is by forking over hundreds at third party ticket sites or going through a lottery system on the show's website
And Lin-Manuel Miranda, the creator and star of "Hamilton, understands the struggle is real for fans and recently spoke to Latina magazine about why the hottest ticket in town is so hot.
"What's incredible about 'Hamilton,' and the reason you can't get a ticket, is because everyone's responding to it," he said. "Everyone is seeing a bit of themselves in it. Whether they are seeing themselves in Hamilton—who can never shut up, is super ambitious and got so much done in his lifetime—or they are seeing themselves in Burr, who sometimes stands in awe of Hamilton, but is also his intellectual equal in every way, pero no habla tanto [but he doesn't talk as much]."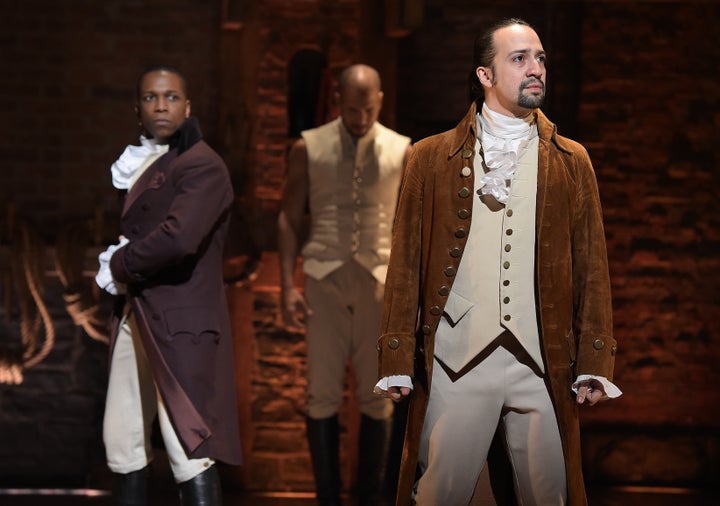 "The real change is that it's a cast of black and brown performers and it's making money," he told Latina magazine. "And that's what leads to change. Because of the success of 'Hamilton' and 'On Your Feet!,' you can't hide behind the old argument of, 'It needs to be bankable, so we can't put all these people of color in the show.' We are bankable. The reason Hamilton works is because there is no distance between that story that happened 200-some-odd years ago and now, because it looks like America now. It helps create a connection that wouldn't have been there if it was 20 white guys on stage."
There you have it, apparently the key to creating a mega-hit on Broadway is having characters and performers that reflect the diverse reality of your audience. Who knew!?
For the full feature on Lin-Manuel Miranda, and to learn who his unexpected "pop-culture dads" are, head over to Latina.com.
Before You Go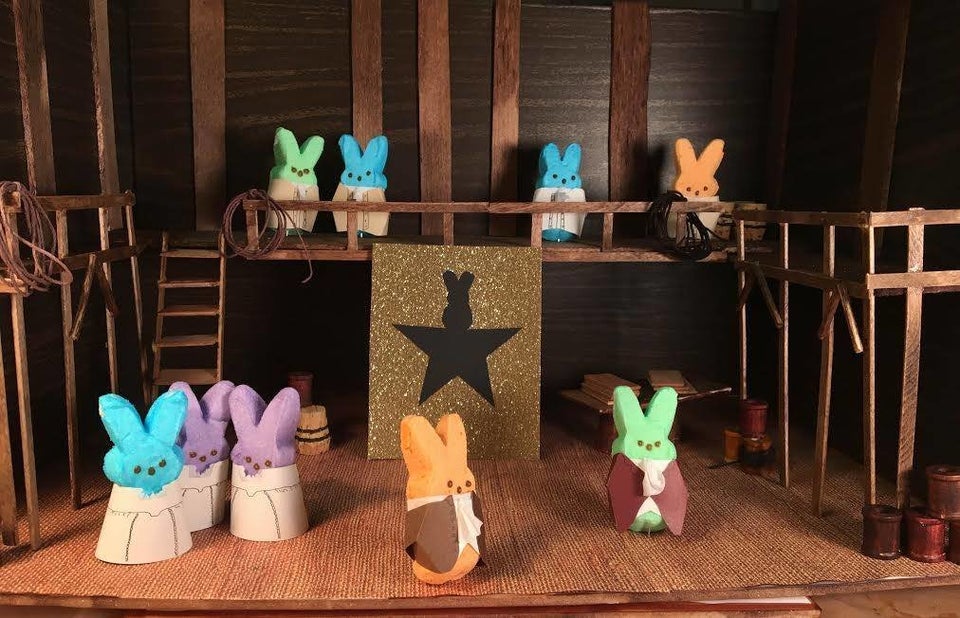 Peeps Re-create Hamilton Because We'll Never Get Tickets
Popular in the Community