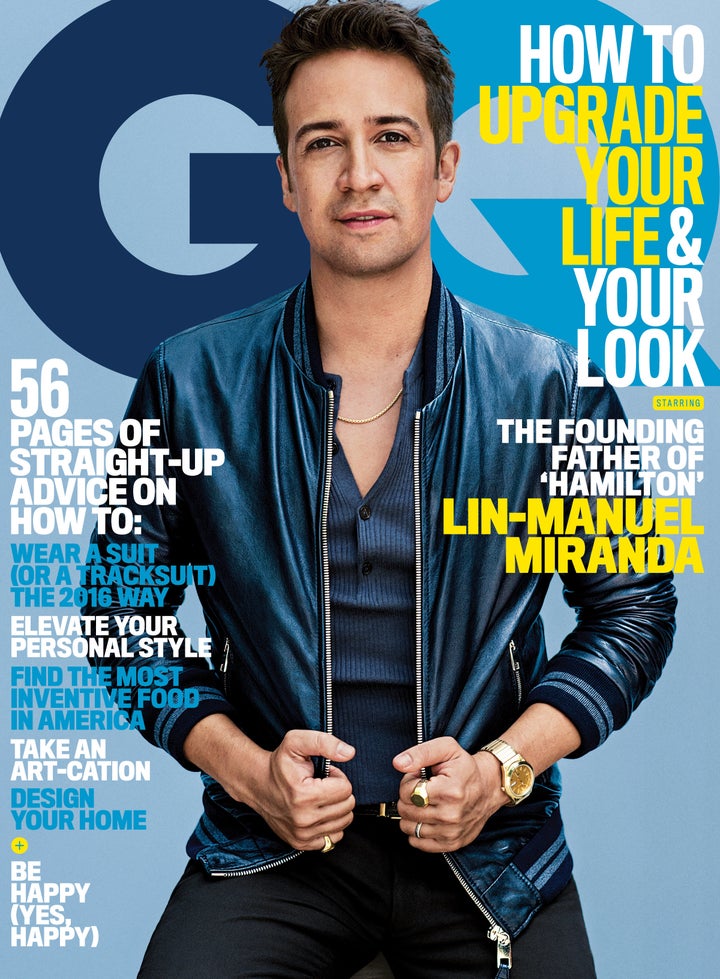 In case you're not convinced of the momentousness of this occasion, consider consider the long history of tweets centered around his dedication to the bland gray rag:
The sweater even has its very own Tumblr.
Miranda credited the magazine with getting him to take it off. If anyone was going to get Miranda in something a bit more fashionable, it's obviously GQ.
Who lives, who dies, who changes his sweater, amiright?
Head to GQ for more photos of this new version of Miranda, and an interview, too.