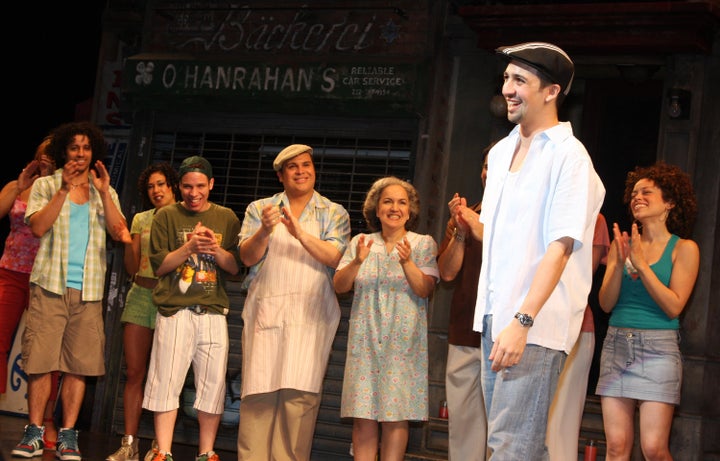 Yes, it's been a decade since the show took the showbiz industry by storm and introduced us to the incomparable Lin-Manuel, who created, wrote the music and lyrics for, and originally starred in a tale of a young storeowner in the Washington Heights neighborhood of Manhattan who watches the daily goings-on of the community from his bodega. The musical was nominated for 13 Tony awards in 2008 and won Best Musical, Best Original Score, Best Choreography and Best Orchestrations. "In the Heights" also took home a Grammy for Best Musical Theater Album and was nominated for a Pulitzer Prize.
For Miranda, it all feels like yesterday.
"It feels like no time has passed at all yet I can measure 'Heights' life by Quiara's kids," he joked, "Just the way I measure 'Hamilton''s life by my own kid!" (Miranda's son, Sebastian, was born in November 2014 and previews for "Hamilton" began off-Broadway in January 2015.)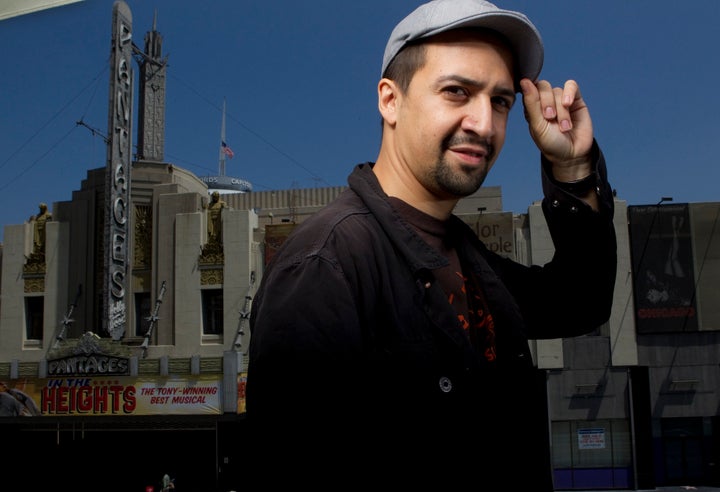 What makes this 10th anniversary even more special is that a film adaptation of "In the Heights" is in the works. After Universal dropped the project in 2011, The Weinstein Company picked it up last spring following the incredible success of "Hamilton." Scott Sanders and Mara Jacobs are producing the movie along with Miranda through Scott Sanders Productions. Meryl Poster, Harvey Weinstein's longtime head of production and television and executive producer of 2002's Best Picture winner "Chicago," is on board as an executive producer.
But despite all the movings and shakings, a cast for the film version has yet to be announced. Although everyone would love to see Miranda ― who's currently in rehearsals for "Mary Poppins Returns" in London ― reprise his role of Usnavi on-screen, the actor really doesn't want to be "the guy who's too old in the club."
"I don't want to play the role if it feels like it's not age-appropriate with the rest of the cast," the Oscar-nominated "Moana" songwriter told HuffPost, laughing. "But Chris Jackson [who originated the role of Benny in the show] and I can be in the background playing dominoes during 'When You're Home' and that would be fucking great."
When asked who he'd cast in the film or a revival, Miranda thought it over long and hard before offering up one name.
"There's certainly some incredible young Latino talent that were still babies when we were opening off-Broadway. But I hadn't thought about it," he said. "I think Jordan Fisher would be a pretty good Benny. He's playing Laurens [in 'Hamilton'] for me on Broadway and he's a super-talented young man."
Fisher, 22, is known for his roles in the "Teen Beach" movies and "Grease: Live," and is featured on the "Moana" soundtrack. He also released a single, "All About Us," last year.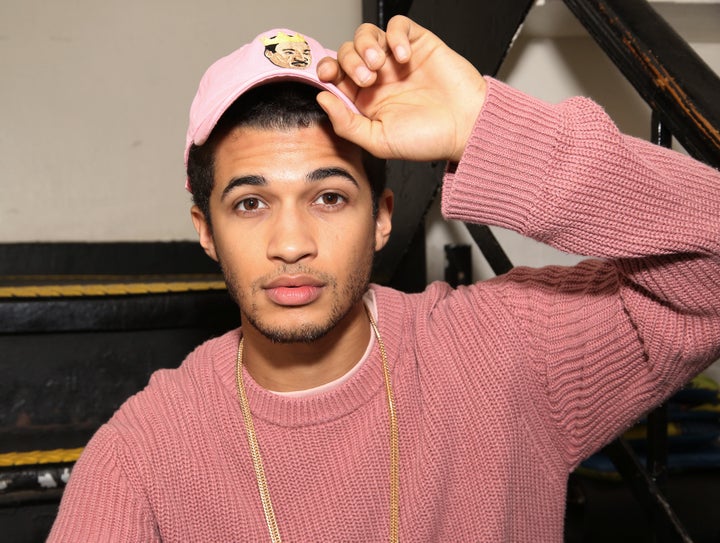 If Miranda has anything to do with casting the film, there's no doubt the ensemble will not throw away their shot. Plus, the movie could open the gates for more Latino representation in Hollywood, something Miranda is aware of.
"Would I like to see more Latino representation? Would I like to see Hollywood reflect what our country looks like more? Absolutely," Miranda told HuffPost, adding that the industry should continue "to try to make more work and make more opportunities available."
"There's no shortage of Latino talent, both in front of and behind the camera."
Related
Before You Go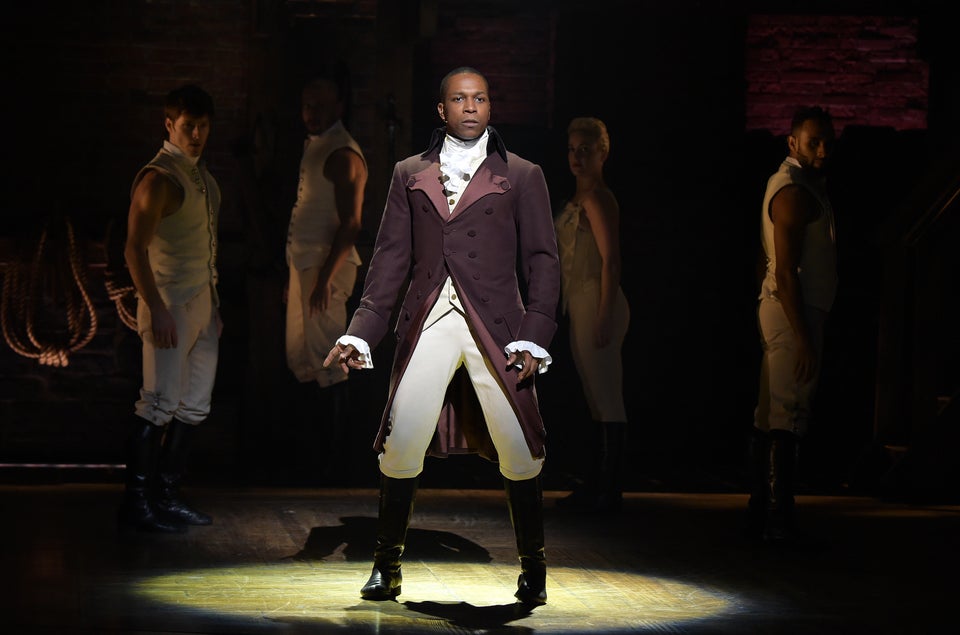 Hamilton
Popular in the Community