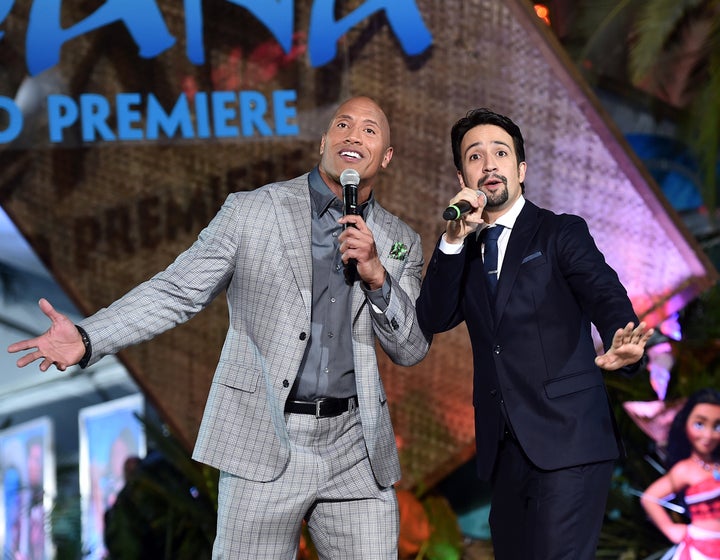 It might sound like something you'd order at a drive-thru window, but a MacPEGOT is actually one of the most coveted accolades in entertainment.
The acronym stands for six different awards: the MacArthur Fellowship, the Pulitzer (or Peabody), the Emmy, the Grammy, the Oscar and the Tony. And it turns out Lin-Manuel Miranda, the creator of "Hamilton" ― who just nabbed himself a Golden Globe nomination for the song he wrote for the Disney animated film "Moana" ― is one little "O" away from completing the sextet.
Forget EGOTing. We're talking about MacPEGOTing.
Here's Miranda's MacPEGOT breakdown:
He won the "Mac" in 2015. The MacArthur foundation cited his work on the musical "In The Heights."
He won the "P" in 2016 for "Hamilton."
He won the "E" in 2014, when he was awarded a Primetime Emmy ― Outstanding Original Music and Lyrics ― for his work on the song "Bigger" (with Tom Kitt) for the 67th Tony Awards.
He won the first "G" in 2008, taking home the gramophone for Best Musical Theater Album for "In The Heights." And then he won it again for, yes, "Hamilton" in 2016.
Pending: the "O" ― which, if the Golden Globes are any indicator, he could win for his work writing "How Far I'll Go," the theme song for "Moana."
And he won his first slew of "Ts" back in 2008 for "In The Heights." Then he won another batch in 2016, for ... what was it? Oh yes. A small production called "Hamilton." Have you heard of it?
Now, for those MacPEGOT deniers who think a little ol' song from "La La Land" might upend Miranda's chances of making history at the Academy Awards in 2017, think about this: Miranda is starring in the "Mary Poppins" reboot with Emily Blunt set for 2018. He's also composing music for the live-action "Little Mermaid" (date: TBD). And he's the creative producer behind a series of screen adaptations of Patrick Rothfuss' "Kingkiller Chronicle" novels (dates: also TBD).
Miranda taking home an Oscar isn't just a possibility for this awards season, it's probably an inevitability for all conceivable near-future awards seasons. If he doesn't MacPEGOT this February, he will MacPEGOT some February. (Note: Miranda was a part of the music department for "Star Wars: A Force Awakens." How was he not nominated for "Jabba Flow," guys?)
In a statement sent to The Huffington Post following the Golden Globes announcement, Miranda said:
Gracias. Merci. Grazie. Danke sehr. Mahalo. Thank you Hollywood Foreign Press Association for this tremendous honor. Congratulations to my fellow nominees. Over two years ago, I was lucky enough to have been given my dream job, writing songs for a Disney animated film, alongside the amazing Opetaia Foa'i & Mark Mancina. Today, for "Moana" to be recognized for what we created is truly beyond comprehension. "How Far I'll Go" not only embodies the spirit of our heroine but the central lesson from the film ― dream big, listen to your gut, don't give up, never forget where you came from, and one day you might just save the world.
Following his Oscar nom, he sent the following:
Thank you to the Academy of Motion Picture Arts and Sciences — thank you so much for this honor. I spent a good chunk of my childhood memorizing Billy Crystal's musical Oscar monologues, so this is insane. Seeing "The Little Mermaid" changed my life at 9 years old, so to work with its directors Ron Clements and John Musker on "Moana" has been a dream come true. I share this humbling honor with them, my Moana songwriting partners Opetaia Foa'i and Mark Mancina, and the entire Disney family. Congratulations to all this morning's incredible nominees. And future congratulations to the kids watching the telecast this year, singing along with their favorite songs, performing epic private concerts for the mirror with a comb or a toothbrush microphone. You're next.
That's all beautiful and great, Lin. But the world wants to know: Have you already purchased a diamond-encrusted necklace that reads "MacPEGOT"?
Another bit of trivia: The late composer Richard Rodgers, the namesake of the Broadway theater "Hamilton" calls home, achieved the enviable status of PEGOT winner. But he never did get that "Mac."
Best of luck to you, Mr. Miranda. May we skip the joke about you anxiously waiting for that win.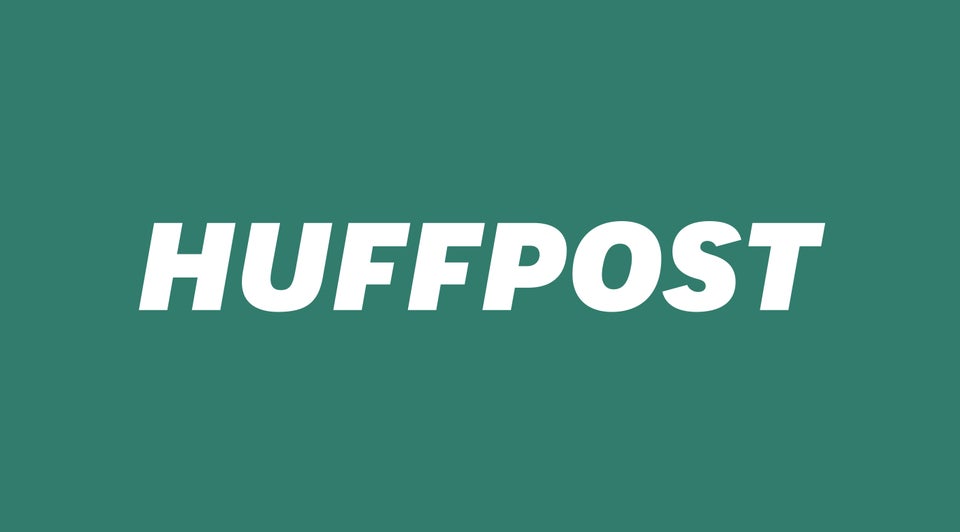 Lin-Manuel Miranda's 2016 In GIFs