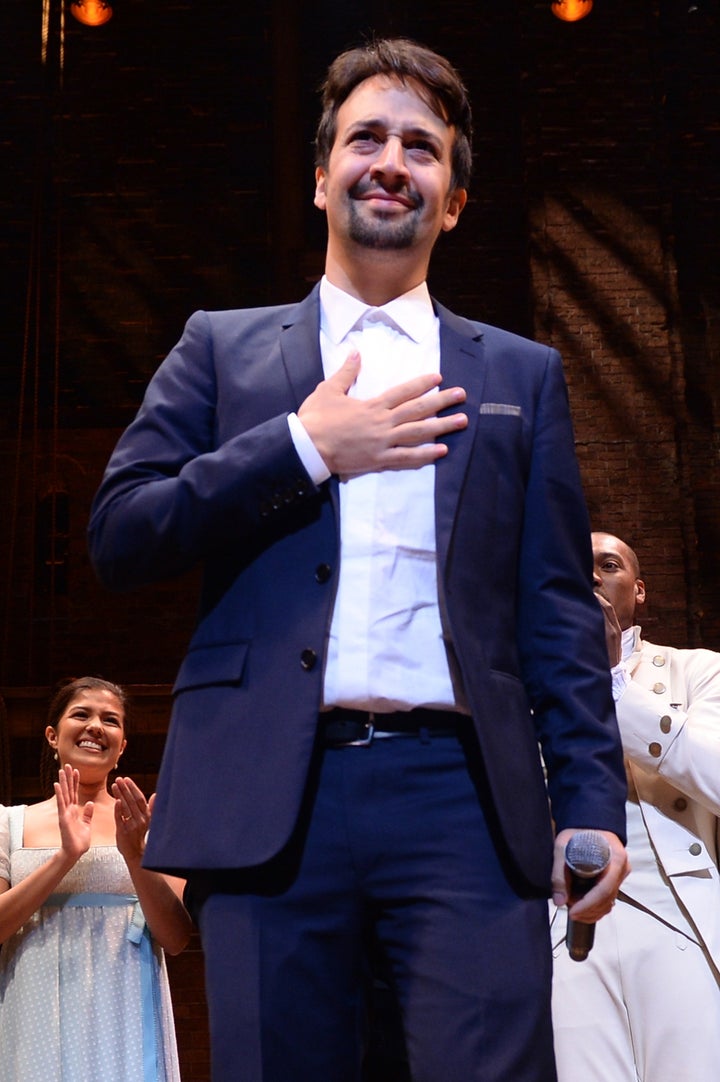 "History has its eyes on you." "You want a revolution? I want a revelation." "Immigrants, we get the job done."
"I keep seeing 'Immigrants, We Get The Job Done' on placards at every march, at every protest. I can't tell you what that does to me as a writer to see a line [I wrote]. And what it means for the conversation, in this moment in history," Miranda told The Huffington Post over the phone on Thursday.
Miranda, who earned an Oscar nod for his songwriting work on Disney's "Moana," believes Trump's ban is "deeply un-American," saying it's "against the fundamental freedom of religion in our constitution." So he wants everyone to take this time to fight back, and his lyrics are yours for the protesting.
"There was an incredible protest sign that read 'History Has Its Eyes On You' and it had Carrie Fisher as Leia's eyes over it, and I was so moved by the moment," he said. "When you're making something, you don't control what happens [in response]. You can only control the thing you make. So to see it ripple back in that way, it's very moving and very humbling."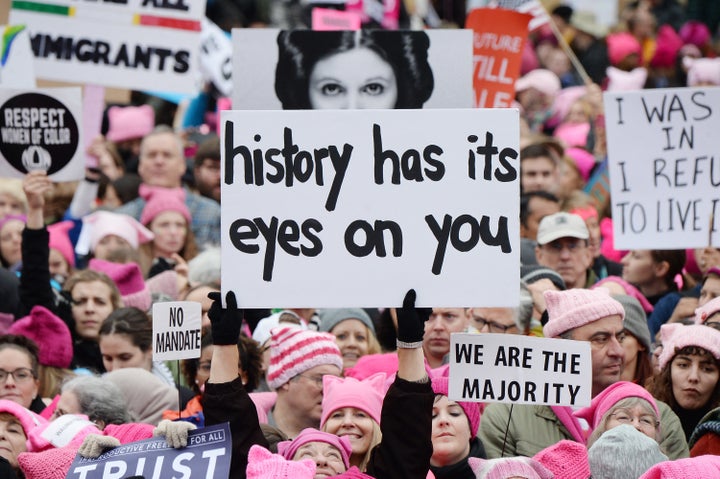 "The importance of the NEA ― I can not tell you how many studies and findings find that arts lift up every other score in education," he told HuffPost. "When you learn music, you use both hemispheres of your brain. It helps you with the math and it helps you with the arts. It's so important that the arts have attention in our education. It certainly saved my life. I don't know where I would be without the amazing arts education I got at a public school. I certainly wouldn't be talking to you. So, we're going to have to fight to protect it."
"We raised the money for #EduHam ourselves, that's going to go on," Miranda said, "that's not getting affected by anyone who's in charge in the government."
Popular in the Community