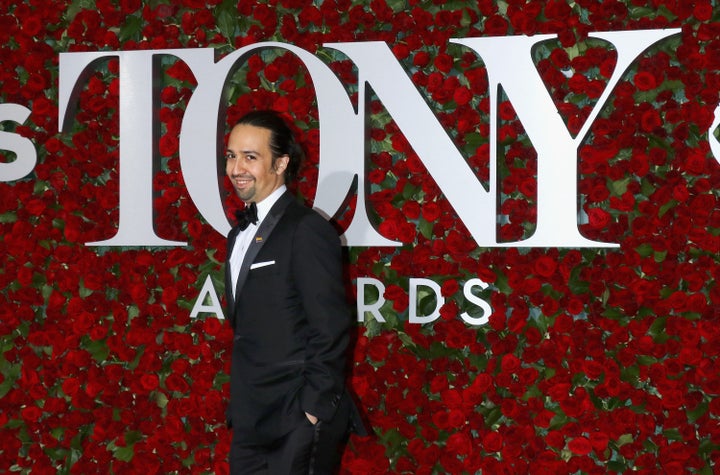 This year in Broadway can be quickly summarized with one hashtag: #TonysSoDiverse.
Compared to the lack of inclusivity at the 2016 Oscars (remember #OscarsSoWhite?), the 2016 Tonys represented a celebration of diversity on stage. Actors of color swept the musical acting categories. Productions with notably diverse casts, like "Hamilton," "The Color Purple," and "Eclipsed," all nabbed statuettes that night.
But now that the theater season is over, critics are asking: What will Broadway look like next year? Will the Tonys be as diverse in 2017? Lin-Manuel Miranda, the "Hamilton" creator one letter away from PEGOT-ing, isn't too optimistic.
"I think our incredibly, amazingly diverse Tonys season that just ended was a fluke," he said in a conversation with The Rockefeller Foundation President Judith Rodin on Thursday.
Why? According to Miranda, the Great White Way is technically run by three companies that operate the majority of theaters. (They are Jujamcyn, The Shubert Organization and the Nederlander Organization). These companies decide which productions will make the move from off-Broadway to the pinnacle of the theater world. They are the only ones who know whether or not next year's Broadway calendar looks diverse or not.
And, based on their track record (historically, the Tonys have consisted of 95 percent white nominees) there's not much cause for optimism. As Miranda said, this year was probably "a fluke."
"There are [off-Broadway] shows that have been around for years waiting for a place to land and there are shows that get great buzz and get a theater write-up right away," Miranda said. "We lucked into one of the most extraordinarily diverse seasons we've ever seen in the history of Broadway, from 'Allegiance' to 'Shuffle Along' to the revival of 'The Color Purple' to 'Hamilton.'"
"That was a very nice contrast that happened this year," he added, "that being said, next year could be a very different year, depending on what comes in."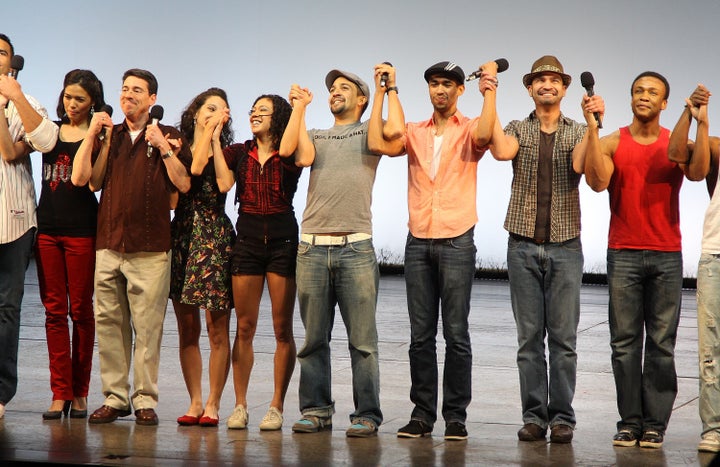 Miranda's Broadway speculation is rooted in experience.
Before all the success of "Hamilton," he wrote and starred in the critically acclaimed and commercially successful musical, "In The Heights." Miranda said he began writing "Heights" -- which he describes as "a Latino storyline in which we never played gang members once" -- after he realized that no one else was going to write his dream musical for him.
"I couldn't see a way for me to have a career in musical theater based on the musicals that already existed," Miranda added. "I don't dance well enough to play Bernardo [of 'West Side Story], or Paul in 'The Chorus Line.' And I don't have an operatic voice enough to play the 'Man of La Mancha.' And if you're a Latino man, that's all you get."
"The exciting lesson, that I hope people are taking away from "Hamilton," is that you don't need a white guy at the center of things to make it relatable."
There's also Paul Simon's "The Capeman," a "notorious Broadway flop," starring Marc Anthony, Ruben Blades and Ednita Nazario, that debuted during Miranda's senior year of high school. "If you were to write my dream collaborators and cast, you would have created 'The Capeman.' And it came and went," he recalled. "I think 'In The Heights' was born out of the ashes of 'The Capeman.'"
"The exciting lesson, that I hope people are taking away from 'Hamilton,' is that you don't need a white guy at the center of things to make it relatable," he concluded. "'Hamilton' is a story very deliberately told to reflect what America looks like right now. We have every color represented -- white, black, brown, and everything in between, and it's making a killing. And that's what makes sense to Hollywood. They go, 'Oh, they're making a killing.' And so that hopefully will change minds. And I've actually heard from studio executives and people in charge in very high places saying 'Hamilton' has changed their view of what they can put on schedule, and that makes me very happy."
Before You Go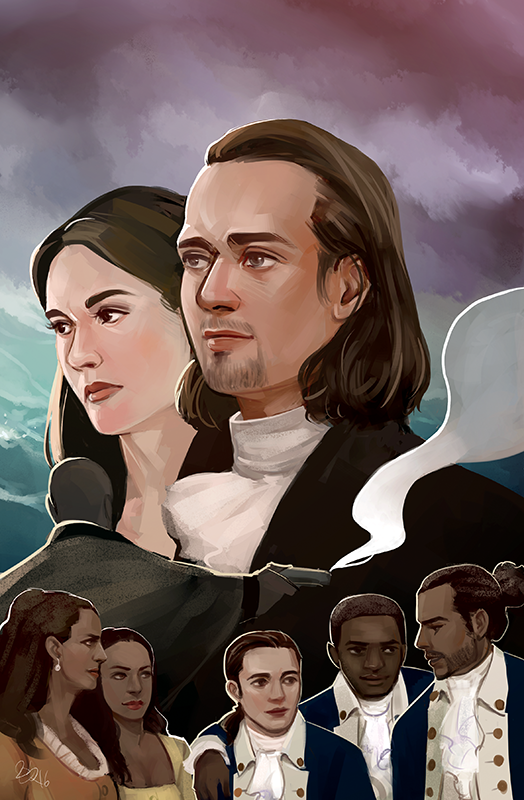 45 Illustrators Draw the 46 Tracks of "Hamilton"
Popular in the Community