When Lin-Manuel Miranda first debuted "Hamilton" at New York's Public Theater in 2015, his son, Sebastian, was just a few months old. Now, he's old enough to critique his dad's hit Broadway show.
Miranda revealed on Twitter Monday that he and wife Vanessa Nadal took their son to see the first act of "Hamilton" for his third birthday. (The second act, Miranda explained, would have to wait a few years.)
To the joy of Miranda's 1.87 million Twitter followers (and us), the MacArthur genius documented his son's reactions.
Sebastian — who needed two booster seats — was apparently most concerned about the show's set during the opening number. Two songs — "My Shot" and "Yorktown" — earned "punching noises" and "air punching" from Sebastian, which sounds like the highest praise 3-year-olds can offer.
Miranda's son also noticed an important part of King George III's uniform.
He asked the important questions during "Meet Me Inside."
Yeah, why are they both wearing shoes? Sebastian also seemed to ship Aaron Burr and Hamilton, which we support.
Overall, Miranda said, Sebastian dug his dad's work, citing "the scary parts" as his favorite. He also commended the "kissing and fighting and singing." Sounds like this kid's got a future as a critic.
"He likes 'Dear Theodosia' because he thinks my wife wrote it," Miranda said. "Beacuse she sings him to sleep with that song. If I try to sing it, he goes, 'You did not write that song.'"
Kids. They'll keep you humble.
Before You Go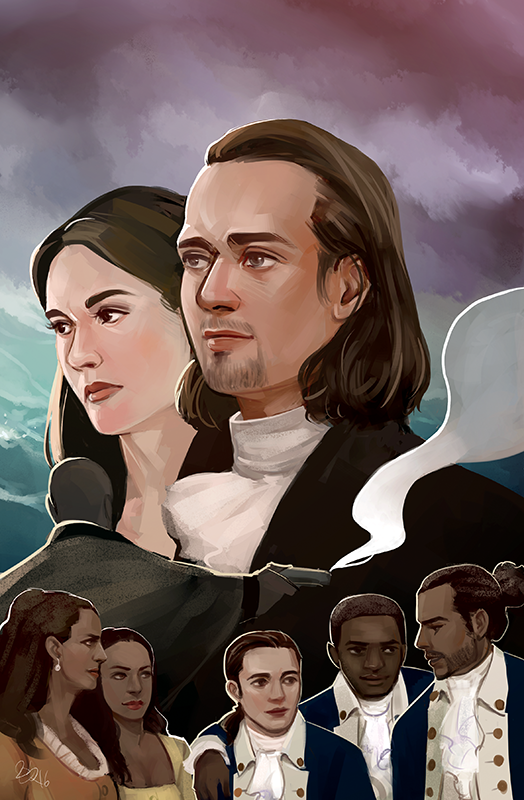 45 Illustrators Draw the 46 Tracks of "Hamilton"
Popular in the Community