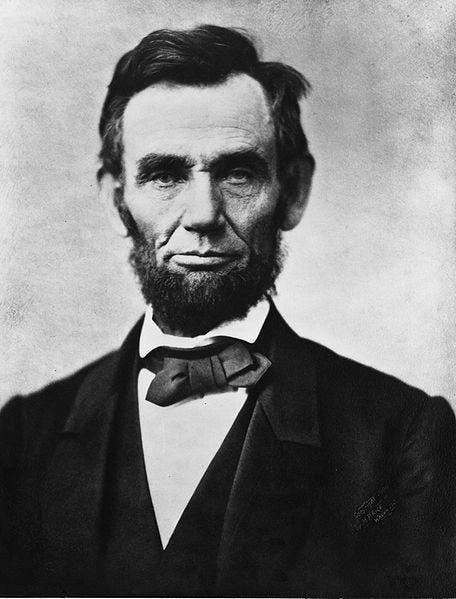 One of America's greatest political tragedies took place in a theater, the crime of a failed actor obsessed with the South's lost cause and bitterly jealous of his brother's star status. Why has so little thought been given to the theatrical dynasty that produced John Wilkes Booth?
I had no idea five years ago, when I first began "My Thoughts Be Bloody," that my search through the private papers of the Booth family would uncover one of the most ill-fated cases of sibling rivalry in American history.
Today, John Wilkes Booth looms large in national memory. But in his own time, before he pulled the trigger, he was comparatively unknown, a second-rate actor whose hapless efforts on the boards were dwarfed by what his family of stage legends accomplished.
Booth turned to conspiracy only in the final year of his life. The son of a Shakespearean star, he grew up in the shadow of the stage. In adulthood, he struggled for seven years to earn a living by acting, but he only managed to become a minor player in the profession where his older brother, Edwin Booth, ruled supreme and uncontested as nineteenth-century America's greatest star.
Edwin's name largely has been lost to historical memory, buried by the magnitude of John Wilkes's crime. But when I traced the record of the brothers' intertwined lives--hunting through theater archives across the United States--the story of their rivalry sprang vividly to life in the pages of letters, diaries and memoirs. The two young men not only were adversaries in a professional contest, but wartime politics also tore them apart. Edwin and the rest of the Booth family embraced the Union, while John Wilkes alone pledged zealous allegiance to the opposite side.
In 1861, however, rather than enlist in the Confederacy, John launched his career as a leading man on the Northern stage. Edwin opposed the move, seeing John's acting as an embarrassment and a threat to his own stardom.
"It was the harvest time for theaters, the years of that disastrous war," one Booth later remembered. Shakespeare was in high demand: his enduring themes--clashing ambitions, the fight of brother against brother, families split by rival allegiances--were ones wartime audiences craved. It is no surprise that the passions and divisions within the Booth family held up a mirror to what was passing on the stage.
For decades, Edwin and John's father, Junius Brutus Booth, had electrified theatergoers--even U.S. Presidents such as John Quincy Adams, Andrew Jackson and Martin Van Buren. Growing up, Edwin and John were inspired by their father's fame, but the fact of their illegitimacy was a bitter legacy. It was a public scandal that Junius Brutus Booth and Mary Ann Holmes, the mother of his ten children, were not married.
The brothers' contest began in childhood, when Junius chose the gifted Edwin to be his apprentice and theatrical heir. The father saw no talent in stage-struck John Wilkes, and urged him to seek another profession. But Junius's early death cleared the way for John's misdirected ambition. Even without training or talent, the younger Booth brother found stage work on the strength of his good looks and his famous family name.
Edwin Booth's stage career, meanwhile, proved meteoric. During the Civil War, he reached heights of success no other American actor had ever achieved.
Edwin bought his own theater on Broadway. He became the first to perform Hamlet 100 nights in a row--a triumph that grabbed headlines and made him the 19th-century equivalent of a millionaire. An ardent supporter of Lincoln, Edwin even used his talents to serve the Union cause. Charity performances by "Corporal Booth and his Federal Dramatic Corps" raised thousands for widows and orphans of U.S. soldiers, and to benefit U.S. Army hospitals. Northern newspapers lionized Edwin, calling him "Genius," and "the Actor King."
John Wilkes, in contrast, toured far-flung provincial theaters, struggling to make money. Trying to strike it rich, he hazarded what cash he had on risky investments--including three oil wells that proved dry. Living in hotels and boarding houses as he moved from city to city, John had no fixed home. When out of work, he lived in Edwin's New York mansion, but while there was forced to obey his brother's rule: never criticize Lincoln or express support for the Confederacy.
In 1864, the gulf between the two brothers--one created by Edwin's fame, wealth, prestige-- had never been wider. This was the year Edwin traveled to Washington to play command performances for a captivated Lincoln White House. His shows at the National Theatre became part of the celebrations of the third anniversary of Lincoln's Inaugural. The President, the First Lady and members of the Cabinet gathered for six nights to applaud Edwin in his gala productions of 'Hamlet' and other classics. Not long afterward, John quit the stage to join the Confederate Secret Service.
When a member of the celebrated Booth family shot President Lincoln in his box at Ford's Theatre, many saw the actor's crime as inextricable from the dramatic profession that had created him. Even Laura Keene, the actress who held the dying President's head in her lap, had been the mistress of Edwin Booth. The killer's passionate devotion to the Southern cause was unquestionable, but his singular family history, and the years he spent contending with his older brother's greatness, presented other keys to his character.
"My Thoughts Be Bloody" is the product of my journey through rare--and rarely-used--collections of Booth family papers. Once I perceived the defining role Edwin Booth had played in John Wilkes's life, what happened in Ford's Theatre on April 14, 1865, never looked the same to me again.
Nora Titone's book, "My Thoughts Be Bloody: The Bitter Rivalry Between Edwin and John Wilkes Booth That Led to an American Tragedy," can be ordered here.
Popular in the Community