When most people think of "The Exorcist," they immediately think of that bone-chilling scene when the demon-possessed little girl's head spins around a full 360 degrees. The actress behind the iconic head spin is none other than Linda Blair, and today, at 56, she's taken on a very different role: animal rescuer.
As Blair tells "Oprah: Where Are They Now?", she stuck with show business throughout the '80s and '90s, and then a seeming act of fate made her change course.
"A big pit bull had followed me home," Blair says. "Well, the news media said they're going to kill you… I ran home."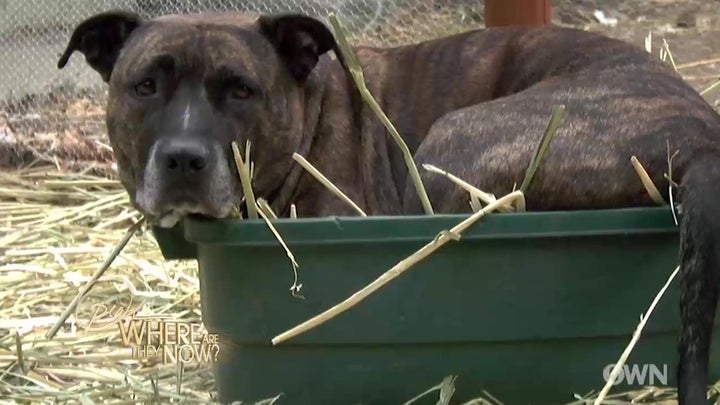 As Blair got her own dog into the house, the stray animal wandered up her driveway.
"I realized, this dog is not attacking me. This dog is asking for help," Blair says. "I brought him some water, and his demeanor told me that he was the angel that I now know was sent to me."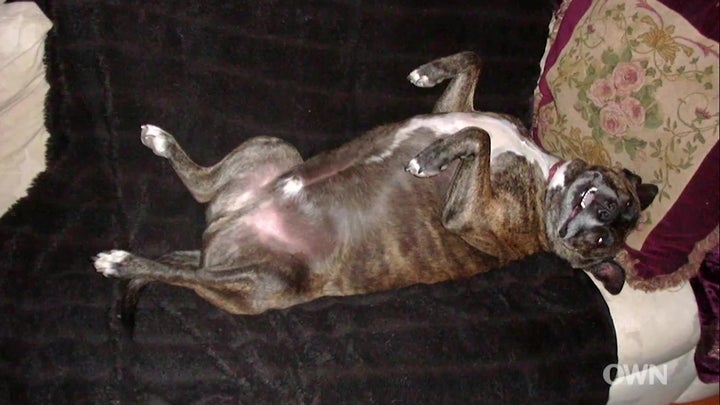 That encounter led Blair to launch the Linda Blair Worldheart Foundation, a rescue organization in Los Angeles. Though many of the animals needing safe haven are pit bulls, the group's focus is based on need more than breed.
"We rescue animals that are abandoned to the street, the high desert," Blair says. "We do rescue all up and down the California, what I call, farm-belt."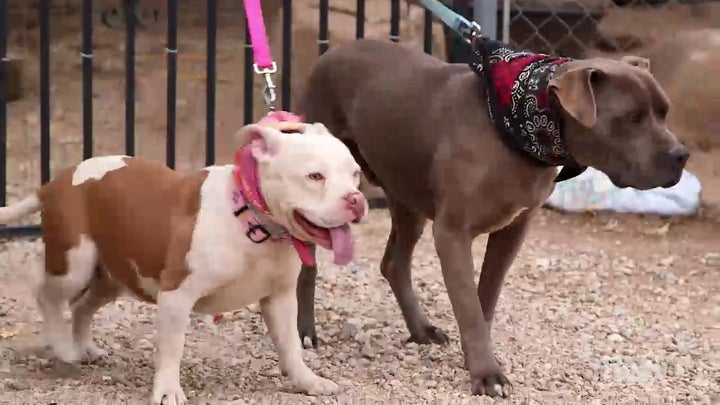 At the foundation's property, animals receive more than just love. They also get training, socialization, medical care, rehabilitation and anything else they need to help prepare them for their forever home.
"We treat over 100 dogs here at any given time," Blair says. "It's a huge undertaking. There are so many rescues in America now that are struggling for food. We count on donations, we count on everything -- blankets, crates, transportation, medical, food, toys. Everything."
It's a labor of love and Blair puts her whole heart into every detail, even down to the terminology she uses. 
"We don't use the word 'owners' in the animal welfare movement. We're guardians," she explains. "An animal's only as good as the person that is their guardian."
"Oprah: Where Are They Now?" airs Saturdays at 10 p.m. ET on OWN.
PHOTO GALLERY
10 Stereotypes About Pit Bulls That Are Just. Dead. Wrong.
Calling all HuffPost superfans!
Sign up for membership to become a founding member and help shape HuffPost's next chapter