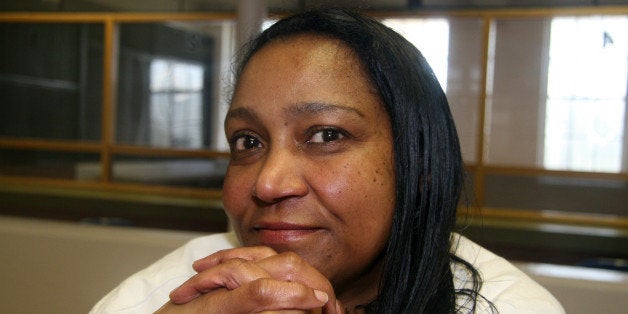 The Texas Court of Criminal Appeals' Wednesday decision is potentially a much-sought break for Carty, 56, who is facing the death penalty for a 2002 capital murder conviction. After new evidence is put before the trial court, it will decide if she will finally get an appeal.
Her three previous attempts at an appeal hearing were unsuccessful.
"My understanding is that the Texas Court of Criminal Appeals rarely grants a hearing in such matters," Carty's attorney, Michael Goldberg, told The Huffington Post by phone from Russia. "It's tremendous. It's unbelievable."
Lynn Hardaway, a Harris County district attorney, agreed: "It does happen, but very infrequently."
Carty was convicted for the 2001 kidnapping and murder of her neighbor, Joana Rodriguez. Prosecutors claimed Carty was so desperate for a baby to save her common-law marriage that she schemed to steal Rodriguez's newborn son and pass him off as her own. Rodriguez was found dead a day after being abducted; the baby survived the ordeal unharmed.
Carty has maintained her innocence from the start, and her plea has attracted considerable attention from British media, celebrities and U.K.-based supporters. Carty, who was born in St. Kitts, then a British territory, emigrated to the United States and holds dual citizenship.
Hardaway told HuffPost Wednesday the allegations of misconduct are "claims the office takes very seriously. We have been investigating and we will file a response."
She also noted that Carty's lawyers had requested the review hearing based additional counts as well -- including Carty's long-standing claim of innocence -- but the court rejected half of them.
Goldberg said his firm Baker Botts, which has fought pro bono for Carty for nearly ten years, is nonetheless pleased: "The entire Baker Botts team is so happy Linda is finally getting her first real, transparent hearing."
A date for the hearing has not yet been set.
REAL LIFE. REAL NEWS. REAL VOICES.
Help us tell more of the stories that matter from voices that too often remain unheard.
BEFORE YOU GO