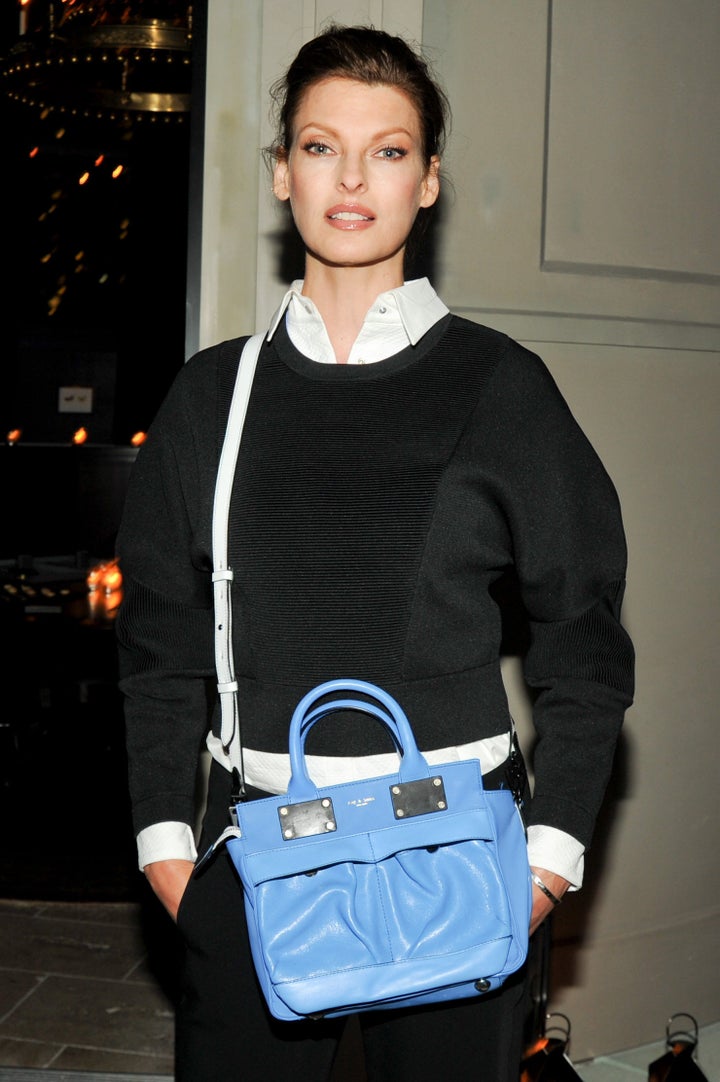 Clad in a sleek black jacket-and-pant combo, she had the gorgeous leather satchel slung across her lithe frame. Simon was kind enough to introduce me to the supermodel, at which point, I pulled my jaw up off the floor and managed to ask her a few questions. Oh, and yes, she is that stunning in person.
Christina: I just featured you in a piece about school drop-off style. How do you manage to look so fashionable, so early in the morning?
Linda: Well, my look always starts with latex. (She and Simon giggled, in reference to her recent, very racy, W shoot where the 47-year-old was shot wearing rubber catsuits as a sexy superhero of sorts). Really, my outfit is just based upon what I'm doing after drop-off, but I will say that I'm not one to wear jeans. I would always turn to a skirt first.
Christina: When I was younger I cut my hair into a pixie and dyed it copper, just as you had done. What are your thoughts on your 'do these days?
Linda: I'm thinking nothing, honestly. I always wear my hair off my face. Every once in a while I toy with the idea of growing my hair out, and the hairdressers always laugh at me, saying, "Oh you're growing your hair again." We always know where we'll end up, back at short hair.
Linda: It feels like a lifetime ago, that shoot. I shot my scenes in one day.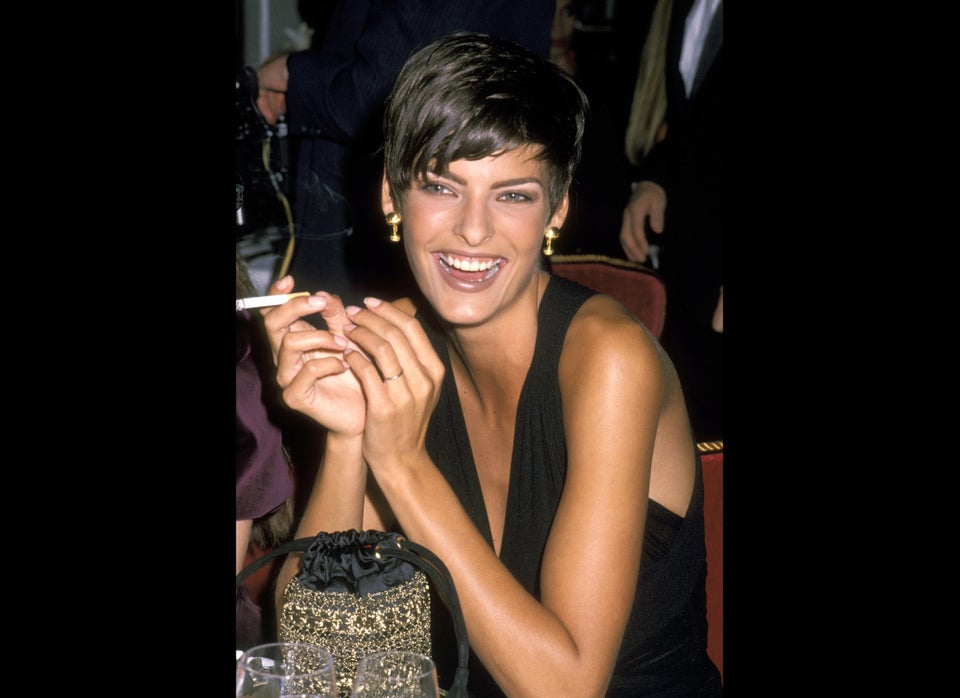 Linda Evangelista Style Evolution