How often can someone say, "I have been on the cover of over 600 magazines"? Well, if you're the gorgeous Linda Evangelista, then you can. The Canadian beauty has graced the cover of so many glossies that she is famous for uttering the phrase: "We don't wake up for less than $10,000 a day."
Even though that sounds a little snooty, Evangelista stood out among her model contemporaries in the '90s with her sheer devotion to the profession. She didn't just model for the money, she modeled because she really loved fashion.
Evangelista earned her first modeling contract at age 16 with Elite. Interesting story: When she first joined the agency, a photographer told her she should cut her hair short. The famous hairstylist Julien Dy chopped off her locks and she cried, claiming it looked like a "bowl cut with sideburns." But Evangelista's new haircut helped put her on the map. She became one of the most sought-after models, sparking an exclusive contract with L'Oreal Paris.
Her fame and beauty naturally allowed for her to acquire many suitors. She is most famous for dating French football player Fabien Barthez and French billionaire François-Henri Pinault (remember that rocky child support battle?). Regardless of her personal woes, Evangelista still remains one of the most stunning women to ever walk the runway. And we just love ogling over all her great hairstyles throughout the years!
In celebration of Linda Evangelista's 49th birthday on Friday (May 10), we are taking a look back at the supermodel's most iconic fashion moments.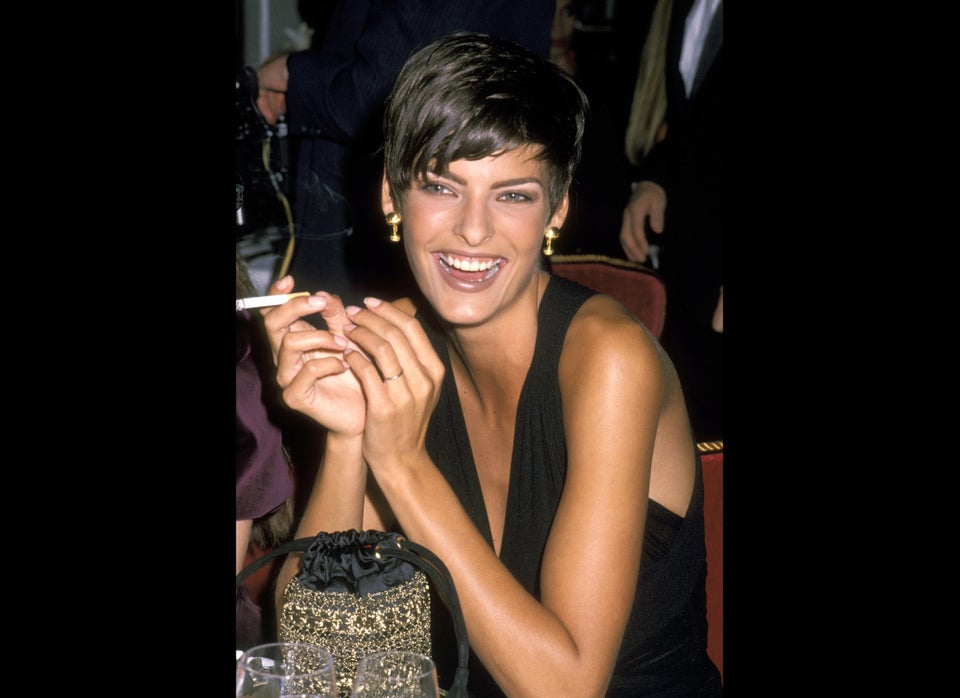 Linda Evangelista Style Evolution
Related