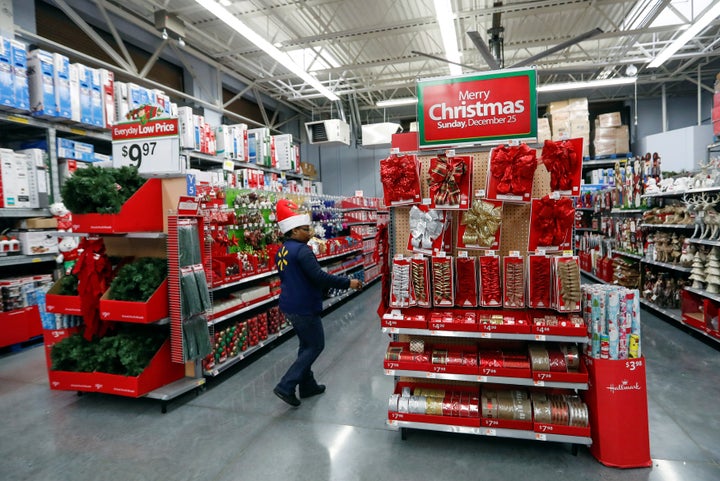 Black Friday is upon us, but one right-wing pundit isn't feeling the holiday spirit this year. 
In a Nov. 24 article for WND, Mission: America's Linda Harvey, whose opposition to the lesbian, gay, bisexual and transgender (LGBT) community is well-established, argued that the number of "family-friendly, Christian-affirming" shops and restaurants she'll allow herself to frequent during the holiday shopping season is "growing shorter all the time." 
She didn't mince words when it came to Target, General Mills, Mattel and JCPenney, which she deemed "reliable supporters of sexual depravity" for their recent pro-LGBT efforts. In Harvey's view, online retailers aren't much better: Amazon, Google and Facebook should be avoided for their support of the LGBT community, too.
"No one is born homosexual; the Bible is clear about this sin, and God hasn't changed His mind. Think about the grave harm homosexuality is doing to American culture, to our schools, to our freedoms, to our churches," she wrote. "Let's do what we can to honor the standards of Christ during the celebration of His birthday."
Harvey also took an inverse look at the Human Rights Campaign's Corporate Equality Index, which ranks businesses on whether they offer domestic partner benefits and include a code of conduct "that specifically prohibits discrimination on the basis of sexual orientation and gender identity." She suggested that conservative shoppers avoid American Eagle Outfitters, Barnes & Noble and Macy's -- all of which earned high marks from HRC -- and instead opt for outlets that nabbed lower scores, like Dick's Sporting Goods and Dillard's because "they do little to promote homosexuality and gender confusion and would be more deserving of our business." 
"Well, Katy did us a favor, actually, by illustrating that yes, indeed, people who don't claim to be 'born that way' will be experimenting and some will stick with the new preferences they develop," she wrote. Because nothing says happy holidays quite like a little homophobia. 
PHOTO GALLERY
21 LGBT-Friendly Products And Companies
Calling all HuffPost superfans!
Sign up for membership to become a founding member and help shape HuffPost's next chapter