 Hulk Hogan's ex-wife, Linda Hogan, 52, and her 23-year-old fiance, Charlie Hill, are going strong after taping VH1's "Couples Therapy," but by the looks of their exclusive vacation photos, Charlie might have some competition from a former "Bachelorette" star.

"After they finished taping, Linda invited some of the guys from the show for a reunion party on her boat on the Miami River to the Bahamas," Hogan's friend and fellow vacation-goer Tom Murro told me. "Everyone had an amazing time together. Kasey [Kahl] kept saying he was having a 'Yacht of fun.'"

One photo shows "Bachelor Pad" star Kasey Kahl, Food Network chef Chris Nirschel, Linda, and her boyfriend partying on their Bahamas-bound vessel.

"Linda loves the company of these guys and has a great time around them," Tom continued. "She couldn't care less about the age difference."

Linda and Hulk Hogan divorced in 2009, earning Linda a reported settlement of 70 percent of the couple's assets. Charlie, who was a former schoolmate of Linda's 23 year-old daughter, Brooke, proposed a year after the divorce was finalized.

But let's hope Linda isn't getting too close to the "Bachelorette" star -- an intoxicated Kahl was arrested at a nightclub on Sunday in Fresno, Calif., for reportedly giving a woman a bloody nose.
Check out the odd pairing's vacation photo below: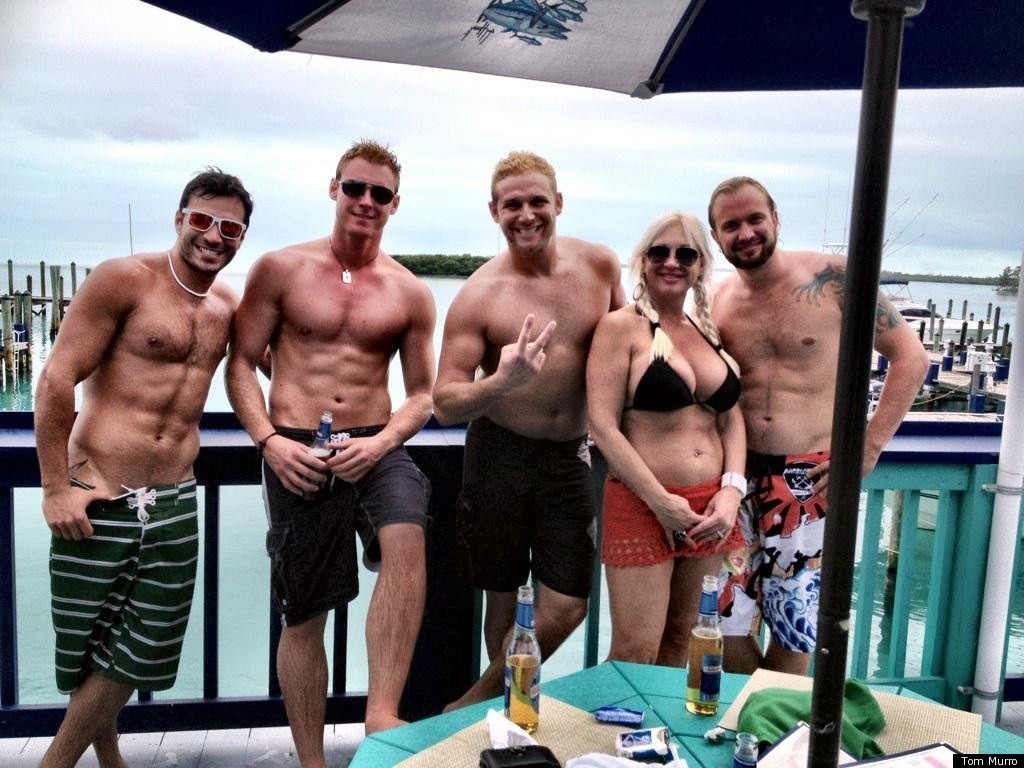 BEFORE YOU GO