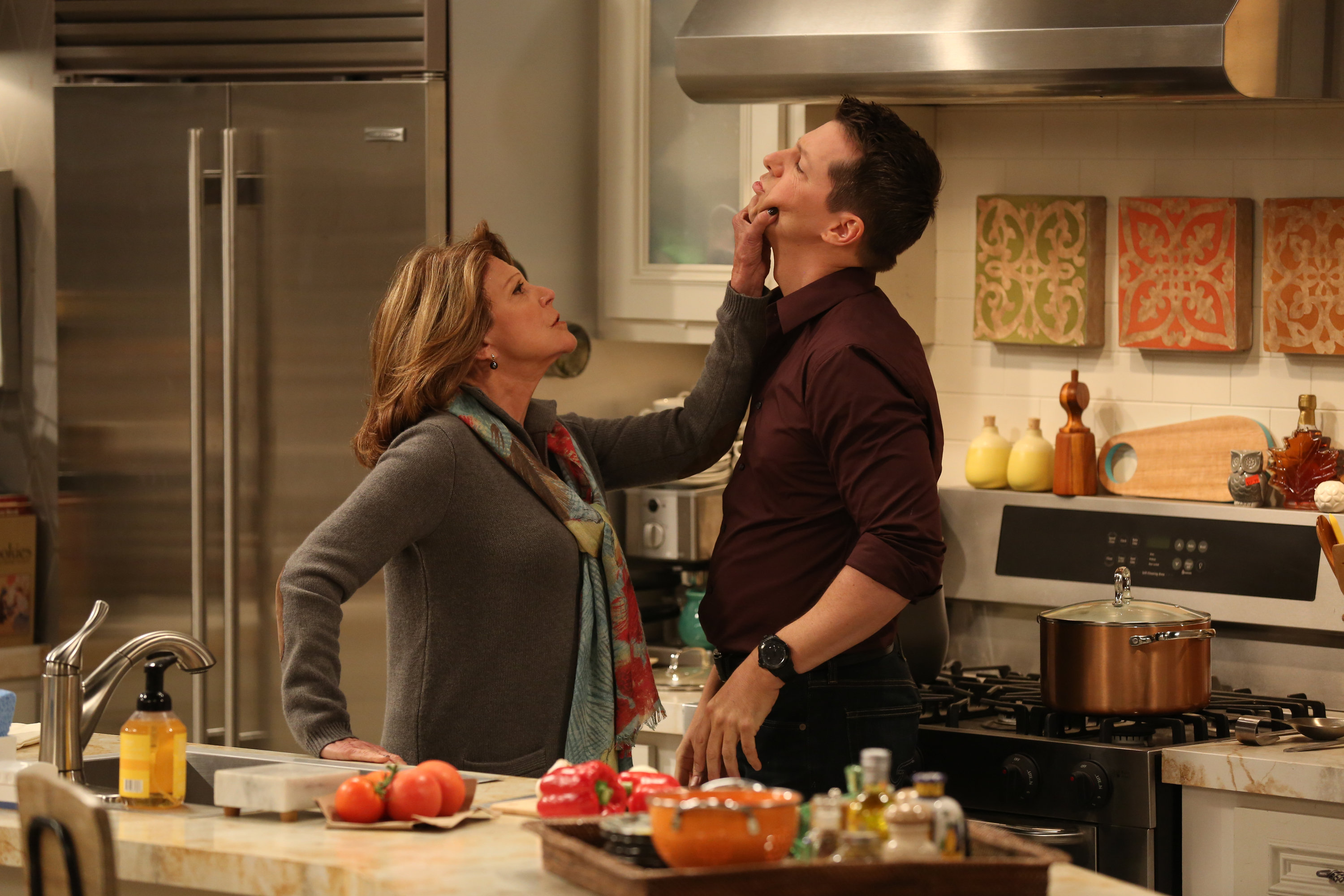 When Linda Lavin sang the theme song to her hit television series "Alice," she was, as the lyrics said, "a new girl in town." Having worked in the theater in New York for over 10 years, TV was relatively new for Lavin. She landed her signature role as a waitress at Mel's Diner after the head of Warner Bros. saw her doing a tiny part on another show. After nine seasons and two Golden Globe Awards for Lavin, "Alice" ended in 1985.
Now for the first time in many years, Lavin is returning to a leading TV role in NBC's new comedy, "Sean Saves the World," starring "Will & Grace's" Sean Hayes. Upon reading the script, Lavin knew she wanted the role of Lorna, the mother of Hayes' character.
"When I'm sitting there with a script and a cup of coffee, if I am moved to start reading it out loud, I know it's something I want to do. That doesn't happen too often," Lavin said from Los Angeles on her morning walk with her dog, Mickey. "This is one of the best pieces I've read in a very long time for television."
Dividing her time between LA and New York, Lavin recently moved from Wilmington, N.C., the place she called home since 1995. She initially moved there to produce and star in the television movie "Stolen Memories: Secrets from the Rose Garden." She never anticipated it would become an exciting new chapter in her life.
"I got there at night and woke up the next morning, went for a walk and realized I was supposed to be there. That was home," Lavin said.
Five years after moving to Wilmington and restoring houses in impoverished neighborhoods, she met the love of her life, Steve Bakunas. He had recently moved to the area and Lavin's friend asked her if she would meet him. The two exchanged phone calls for about a week. Then Lavin found herself sitting directly behind him at the theater. When their eyes finally met, she felt the magic.
"When I looked at his face, I thought, "Oh wow! I'm glad I have my hair done today!"
During her early days in LA, Lavin would often perform in nightclubs. She once joked that she'd sing Stephen Sondheim's "I'm Still Here" to people who didn't even know who she was. Today that's not the case. Her legacy is firmly cemented, and she's proven that with some luck and love life's gonna be so sweet.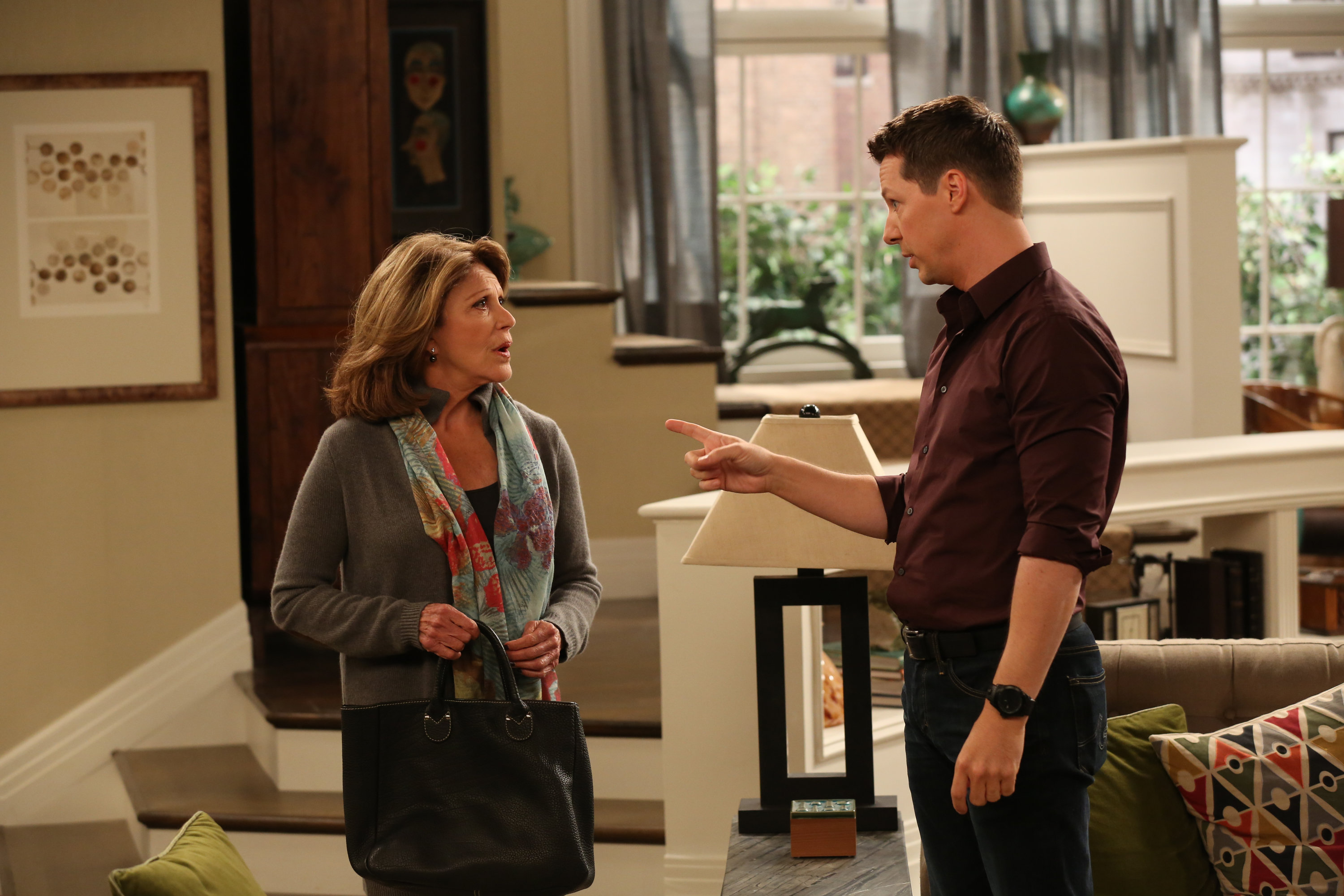 First off, I know TV themes are a thing of the past, but couldn't they have brought it back for you on "Sean Saves the World?" What do you say to people who want you to sing the theme?


(Laughing) That's not going to happen!
What was it about the script and your character that brought you back to television?
It's refreshing. I think it's important that we model realistic behavior. One of the reasons I wanted to do this show and this part is because she was a unique mother in sitcom television. She is not the butt of jokes or a joke. She's opinionated and very involved and devoted to her son. They have a sense of humor about life without making fun of each other.
You have referred to Sean Hayes as a combination of Jimmy Stewart and Charlie Chaplin. What's it like working with him?

He's a real handsome, attractive and assertive leading man. He has extraordinary physical comedy chops. Watching him reminded me of Chaplin and other early film comic actors who could also break your heart. From the moment I met him, I felt like I had known him for a long time.
You have so much vitality and are still so driven. Many people would be surprised to know that this month you turn 76. What are your thoughts on aging?

It depends on the day. I don't think about it a lot. I wake up each day and realize I'm grateful to be alive and walking the dog right now and feeling very physically fit. I'm in very good health. I feel many different things about aging. I feel surprised. I still think of myself as being 35, and then I realize that's kind of denial. I hang with young people who keep me informed on what's happening and keep me feeling vital and included in the contemporary moment.
I don't dwell on aging. I have family members who have lived a long time. My father is a month away from his 97th birthday. My mother died when she was almost 79. For me that was young. It is now. We're in a very different time from our parents and grandparents in terms of fitness and health. And yet something can surprise us and take us into a different realm. I'm not philosophical at all about death, but I'm trying to be realistic about it. I feel there is a lyric to a song that I've known forever that goes, "I feel like I'm going to life forever." And I do. That isn't a realistic notion, but that is how I feel right now. I feel completely alive, and I'm not thinking about the future.
How do you keep, as you said, "physically fit?"

I work out at a gym here. I hate it! I hate my trainer, and I tell him that. I coined a phrase the other day in the midst of lifting something that's probably nothing to most people. I said, "What can I do to put you out of my misery?"
Even though we've been talking about living in the moment, let's reflect back. It's been 37 years since "Alice" premiered. If you could, what would you say now to the Linda Lavin who was beginning her role on "Alice?"

I'd have to look at her realistically and find out what she'd want from me in order not to give advice. That's something I don't do. I would share my experiences with her, and it wouldn't make any difference because she'd still have to go through her own journey. She'd still have to open her own book and read the pages as they come upon her. We can tell young people all about what we did to learn from us, but one of the qualities of being young is that we get to do our own thing and not what the older population tells us to do.
I recognize who I was 37 years ago. I was very new to all of this. There was a huge amount of pressure, and I didn't have the tools and skills to handle the pressure. So, I would say to her, who is me actually, enjoy yourself as much as possible. Whatever you can do to stay in the moment and know that you're exactly where you're supposed to be. It's enough that you show up every day and do your work. Every day you're going to learn something. I still do. I'm freer and happier than I've ever been, and that's not because someone told me what to do about it.
Over the years you have played many different kinds of mothers. You have two stepchildren. What kind of mother are you?

I'm an accepting parent. I'm comfortable with myself where I don't need anybody to be different from who they are. There's a wonderful mantra that I use that says "Today let me not do anything to ruin anybody else's day." I believe as a parent we can give our children their own path. We can lead by example, but not by lecturing or punishing the spirit.
You have been married for eight years to Steve. What makes your relationship so strong?

Everything we've learned in other relationships and the work we've done on ourselves, which provides us with the tools and skills for us to live generously and lovingly -- separately and together. We were two individuals on our own road until we met each other, and then we decided to make a life together. We are still each on our own road, but we're on parallel paths. We give each other space to find out and explore our own individuality, but we also support each other in that.
After everything you've done and accomplished, what are you the most proud of?

My relationship with Steve. My life is so good. I have such joy and gratitude for the love I feel with him and that I get from him, and I'm capable of giving that love back.
"Sean Saves the World" premieres on Oct. 3 at 9/8c. Linda Lavin plays the Catalina Jazz Club in Los Angeles on Nov. 16. For more information, visit www.catalinajazzclub.com

PHOTO GALLERY
25 Celebrities Who Are Aging Gracefully
Calling all HuffPost superfans!
Sign up for membership to become a founding member and help shape HuffPost's next chapter