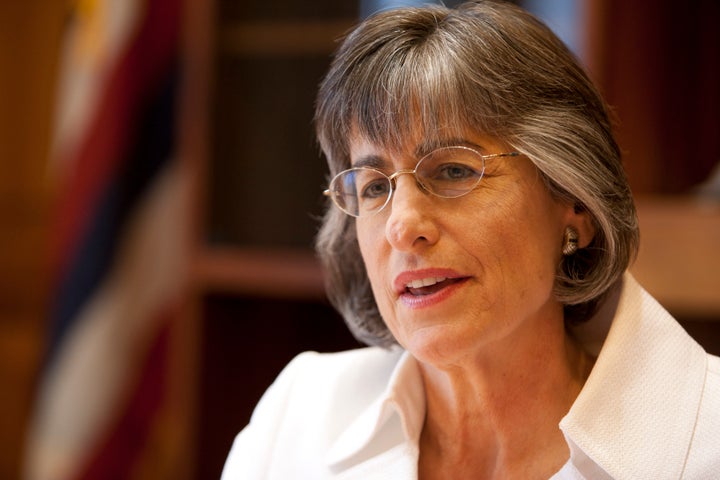 Democrats are chuckling over an ad by the U.S. Chamber of Commerce touting former Hawaii Gov. Linda Lingle's business experience.
The Republican who is challenging Democrat Mazie Hirono in Hawaii's Senate race ran a small newspaper in the late 1970s and early '80s called the Molokai Free Press, but has since made her living mostly in government.
But the Chamber ad, below, makes it sound like her two terms as governor -- ending in 2010 -- were a break from a long, successful business career.
"Gov. Lingle believes small business can create jobs for our future," the spot says. "Lingle has led by example, running her own small business before serving as our governor."
Well, nearly two decades before serving as governor. And, while running a community newspaper is not an easy job, Lingle appears to have struggled. According to public records collected by Democrats, Lingle twice had liens put on her business for failing to pay some payroll taxes, including for $560 in 1983 and $323 in 1980. Both liens were later released.
Lingle went on to hold office in county government before becoming the mayor of Maui, then governor.
Spokesman Lenny Klompus said that running a small paper counts. "The governor did start a small business. She had to write and edit the paper. She was the circulation manager," Klompus said. "I think she would tell you it was a great experience and she learned a lot."
He also pointed out that the taxes were ultimately paid and that Hirono has her own more recent past concerning unpaid obligations, including a fine she's still paying to the state election commision.
Popular in the Community