 For the first time, Republican candidate Linda McMahon has opened up a lead over her opponent Rep. Chris Murphy (D-Conn.) in the Connecticut Senate race.
McMahon now leads Murphy by a 49-46 margin among likely voters, according to a new poll released Wednesday by Rasmussen Reports.
This first poll released since Connecticut's primary, in which Murphy and McMahon both coasted to victory, would seem to indicate a dramatic swing. In July, Public Policy Polling found Murphy leading 50-42 among likely voters, and previous polls also had Murphy ahead of his Republic opponent.
The Democratic Senatorial Campaign Committee (DSCC) is taking this latest poll with a grain of salt.
"Rasmussen's Republican bias is well known and documented so it's impossible to take their data seriously," a spokesperson for the DSCC said in an email to the Hartford Courant. "The fact is that the last time Linda McMahon ran for office, she spent $50 million trying to buy a Senate seat but still lost by double digits. There's no reason to expect different results this November."
In 2010, McMahon also ran for Senate in Connecticut and massively outspent her Democratic opponent, then-Attorney General Richard Blumenthal. She's currently outspending Murphy by a more than 3-1 margin.
10 more election stories from beyond the presidential field:
Federal Judge Strikes Down Nevada's 'None Of The Above' Voting Option [Associated Press]

Florida To Face Stiffer RNC Penalties If It Moves Up Primary Date Again [Miami Herald]
Leading Labor Coalition Throws Support Behind Esty In Connecticut House Race [Connecticut Mirror]
In Montana Senate Race, The Personal And The Partisan Collide [Reuters]
Democrat Ami Bera Calls On Opponent To Renounce Support Of Anti-Abortion Bill [Sacramento Bee]
Push To Put New Bridge To Canada, Tax Vote On Ballot Collects Enough Signatures For November [Detroit Free Press]
Debate Heats Up In South Dakota House Race [KDLT]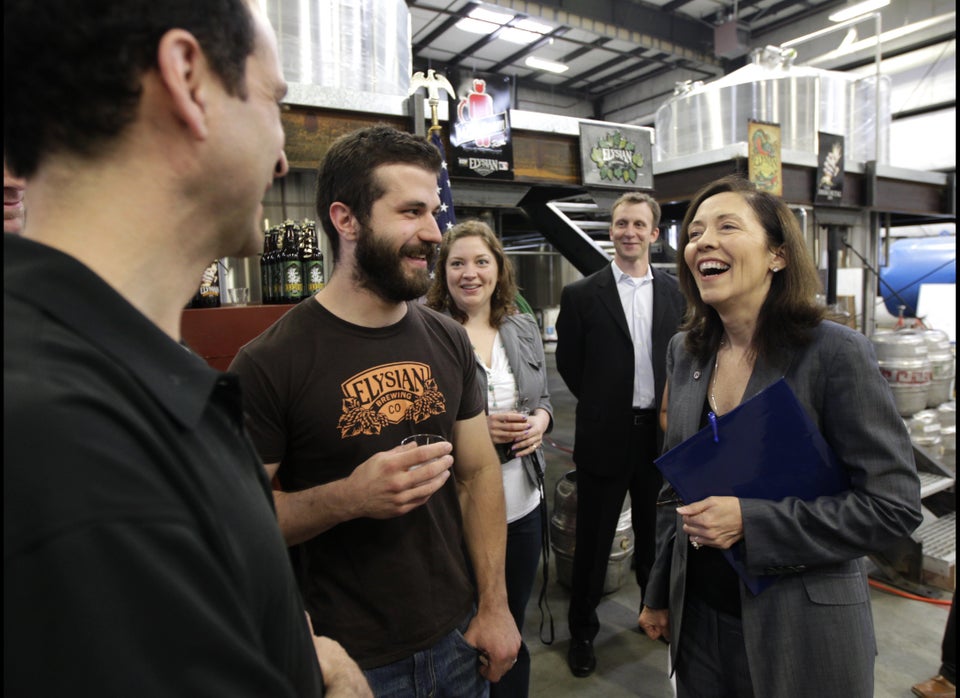 The Women Running for Senate in 2012
Popular in the Community