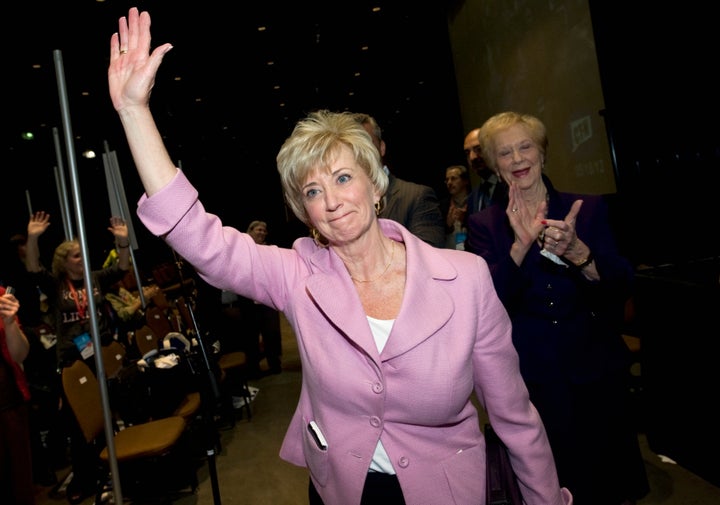 Former professional wrestling executive Linda McMahon is joining other Republicans in competitive Senate races and skipping the Republican National Convention in August.
McMahon is not yet the GOP nominee; she still needs to beat former Rep. Chris Shays in a primary on Aug. 14. A recent poll of statewide Republicans gave her a 29 point lead over Shays.
"If they want us to speak, we'll probably be there," Heller said. "If they don't choose for us to get a good speaking position, we'll probably stay here and campaign."
Rep. Denny Rehberg (R-Mont.) and George Allen -- who is running for Senate in Virginia -- are also both planning to skip the GOP convention in Tampa, Fla.