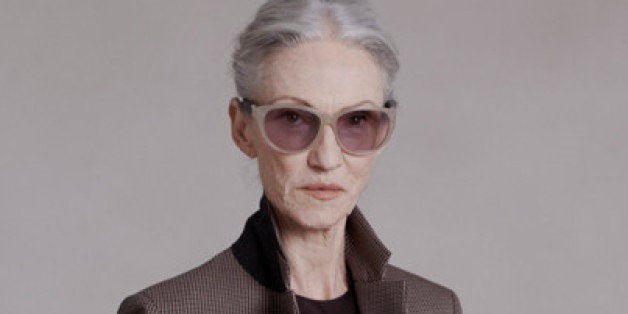 Through their fashion brand The Row, the Olsen sisters have managed to keep their fingers on the pulse of the latest trends while still maintaining an utterly classic aesthetic. So it makes perfect sense that they'd tap a woman who also possesses that rare set of skills to be their model: Linda Rodin.
The 65-year-old poses in The Row's Pre-Fall 2014 lookbook, alongside much younger models Ursula Wallis and Esther de Jong. But Rodin more than holds her own in the Olsens' edgy, streamlined pieces, showing off the brand's trapeze coats, shift dresses and blazers like the seasoned pro she is.
A former model, Rodin enjoyed stints as a fashion editor for Harper's Bazaar in the early '80s before becoming a freelance stylist for the likes of Madonna and Gisele Bundchen. Her claim to fame nowadays is her skincare line Rodin, which has garnered quite the cult following due to its Olio Lusso face oil.
While she's technically not a full-time model anymore, she's landed gigs with J.Crew and Karen Walker recently in addition to her latest shoot for The Row, so we have a feeling she'll officially be joining the rest of the mature model "gang" pretty soon.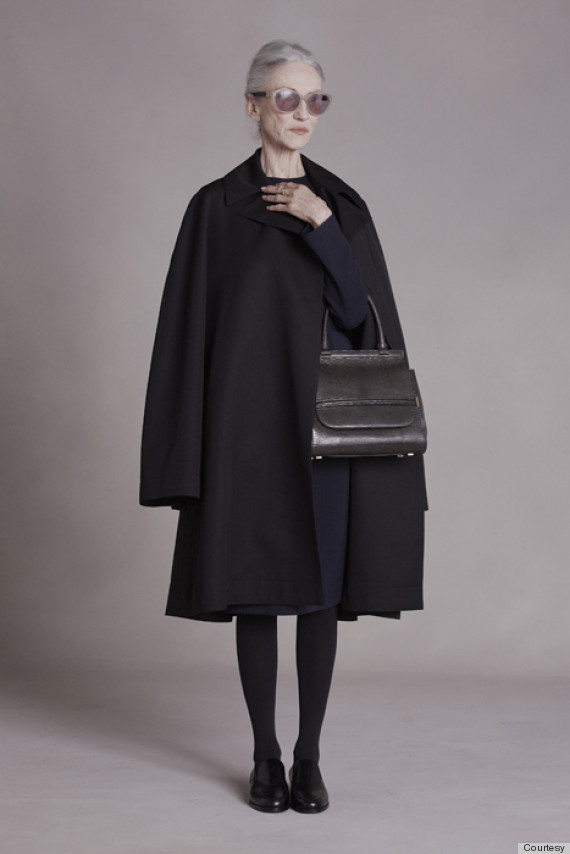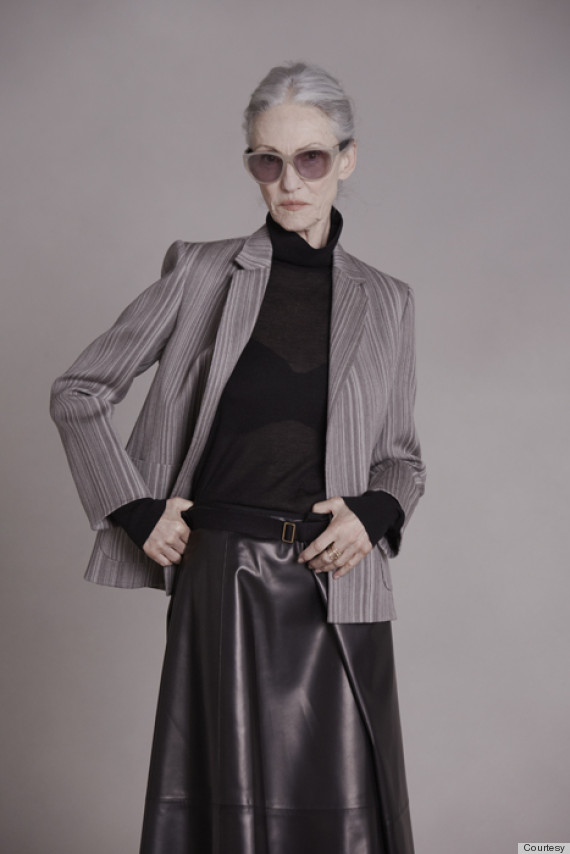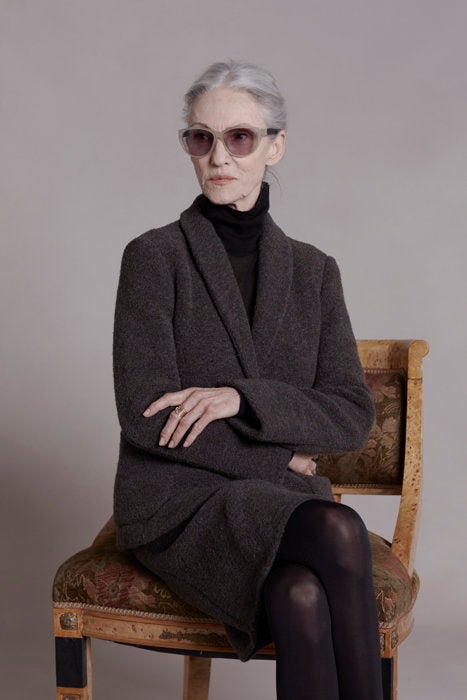 Linda Rodin For The Row Pre-Fall 2014
Related