Muslim American activist Linda Sarsour delivered a powerful message at a New York City commencement ceremony on Thursday, after weeks of facing death threats and criticism. And despite the backlash she received leading up to the ceremony, Sarsour received a standing ovation from the room.
Sarsour used her time on the stage to lay out an intersectional vision of social justice, arguing that activists must work tirelessly to defend the rights of all marginalized groups ― whether it's creating safe spaces for LGBTQ people or fighting against the mass incarceration of black people.
"We cannot allow the voices of hate and divisiveness to be louder than the voices of solidarity and love."
"We must stand together united in solidarity against the targeting, demonization and vilification of any group of people," she added. "We must intervene. We must protect one another."
Sarsour was selected by the City University of New York's Graduate School of Public Health & Health Policy to deliver the keynote speech at its first commencement ceremony. The decision was denounced by an array of critics. Democratic New York state assemblyman Dov Hikind argued that Sarsour, who is of Palestinian descent, is anti-Semitic because of her criticism of Israel's policies towards Palestinians. The far-right media personality Milo Yiannopoulos called Sarsour a "Sharia-loving, terrorist-embracing, Jew-hating, ticking time bomb of progressive horror."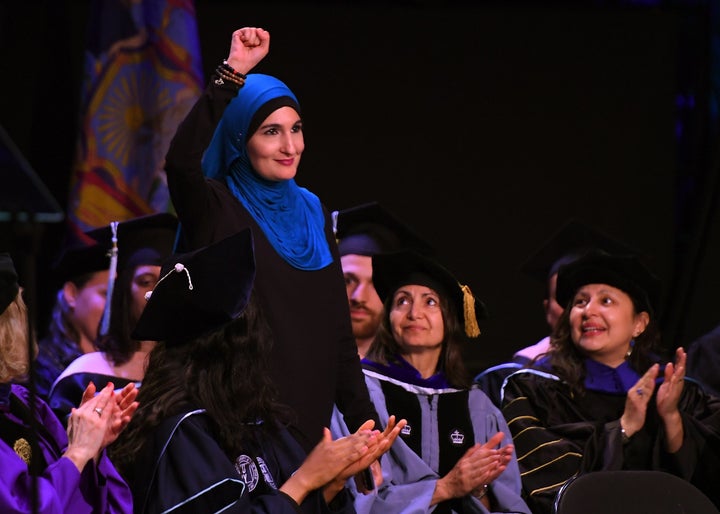 Sarsour told The New York Times that she's received an unprecedented level of hate-filled messages and death threats since the choice was announced.
More than 130 American Jewish leaders signed an open letter calling the attacks on Sarsour "dangerous, disingenuous and counterproductive, undermining core Jewish values of compassion, humility and human dignity."
"We may not agree with Sarsour on all matters. We do not offer our stamp of approval to every tweet or message she has ever posted," the leaders wrote in the letter.
At the same time, they refused to stand by as "Sarsour is falsely maligned, harassed and smeared, as she, her organization and her family suffer vicious public threats and intimidation."
"We unequivocally oppose these assaults against her, and publicly state our commitment to working alongside her for a more just and equal society," the letter read.
Sarsour has been a prominent activist in New York City for years, getting involved in debates around immigration, mass incarceration, and surveillance. She was a co-chair of the historic Women's March in January and the Day Without a Woman protest in March.
On Thursday, the activist honored Taliesin Myrddin Namkai Meche, Rick Best and Micah Fletcher, three men who came to the defense of an African-American student and her Muslim friend who were being harassed by an alleged white supremacist on a train in Portland. Meche and Best lost their lives in the May 26 attack, while Fletcher was severely injured.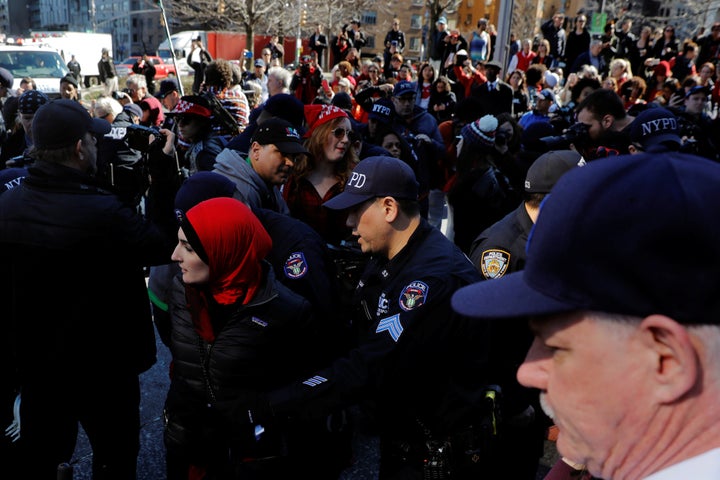 During her speech, Sarsour said that the men's actions had challenged her to never be a bystander when people are in need of help. She called on the graduates to embody the men's "selflessness and courage."
"What does it mean when we say we're social justice activist and organizers committed to justice and equality for all people? It means that we made a decision that we will never be bystanders," Sarsour said. "We in this room must commit to never being a bystander to poverty, lack of jobs and health care, sexism and violence, discrimination, racism, xenophobia, Islamophobia, anti-Semitism and homophobia."
Related
Before You Go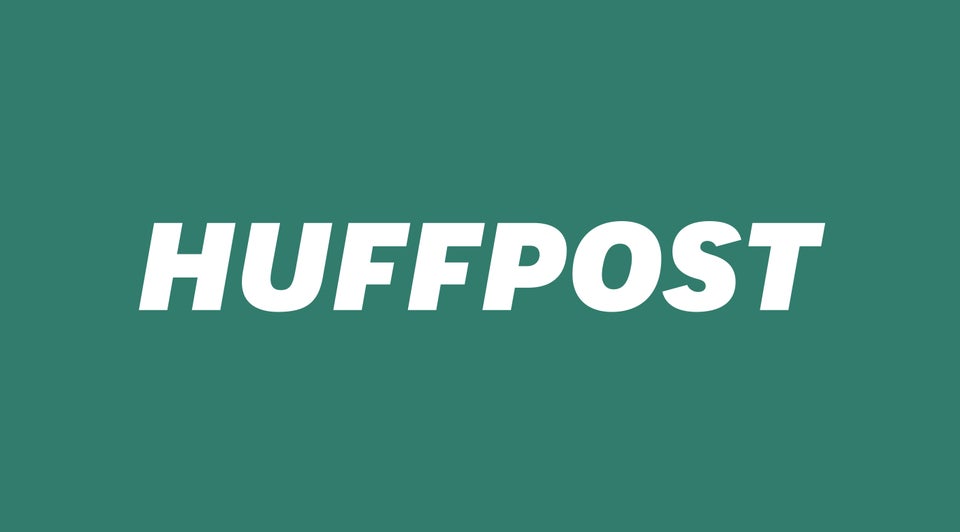 Muslim Women Icons As Barbies