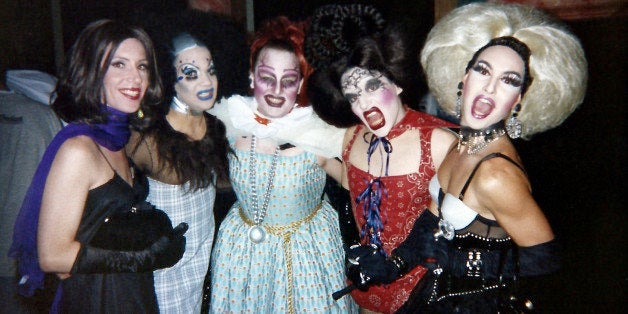 This is ninth installment in HuffPost Gay Voices Associate EditorJamesMichael Nichols' 30-part series "After Dark: NYC Nightlife Today And Days Past" that examines the state of New York nightlife in the modern day, as well as the development and production of nightlife over the past several decades. Each featured individual in this series currently serves as a prominent person in the New York nightlife community or has made important contributions in the past that have sustained long-lasting impacts.
HuffPost Gay Voices believes that it is important and valuable to elevate the work, both today and in the past, of those engaged in the New York nightlife community, especially in an age where queer history seems to be increasingly forgotten. Nightlife not only creates spaces for queers and other marginalized groups to be artistically and authentically celebrated, but the work of those involved in nightlife creates and shapes the future of our culture as a whole. Visit Gay Voices regularly to learn not only about individuals currently making an impact in nightlife, but those whose legacy has previously contributed to the ways we understand queerness, art, identity and human experience today.
The Huffington Post: How did you make your entry into the New York Nightlife scene and come to embody Linda Simpson as a persona?
Linda Simpson: One of the main reasons I moved from Minnesota to New York in the 1980s was to indulge in nightlife. My favorite places included Danceteria, Area and the walk-on-the-wild side bars in Times Square. As the decade progressed, AIDS wiped out much of gay culture, and the atmosphere became very depressing and fearful. In 1986, I began publishing a campy underground gay magazine called My Comrade. The emphasis was on gay love, power and unity. The stars were East Village drag queens and sexy guys as heroic leaders battling homophobia. I began doing drag myself for some of the magazine's parties.
Talk to me about your time at the legendary Pyramid Club -- how did this community of artists and performers shape and mold who you are today?
The Pyramid was very thrilling back then because it was the world headquarters for an entirely newfangled way of drag. Practically everywhere else drag was dull -- serious queens in gowns lip syncing to Barbra Streisand. But the Pyramid was kooky and punky postmodernism. To me, the scene seemed very much in the spirit of Andy Warhol's Factory, with a whole new slew of superstars, including Lady Bunny, Tabboo!, Dean Johnson, Sister Dimension and Hapi Phace.
Everyone had their own unique identity, yet shared a similar off-beat bohemian gay sensibility. At first, I was happy to partake as a fan. Later I came to the realization that it was time for me to join the ranks of the queens. I'm very grateful to the Pyramid "gals" for showing me the way.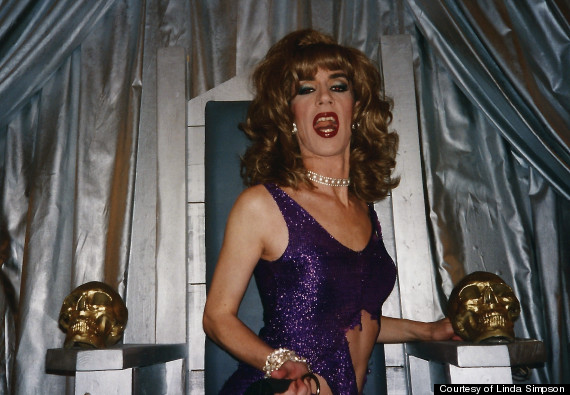 Is there a period of your life that acted as a particularly defining moment in the formation of your identity as a drag performer?
Not long after I started doing drag I began throwing my first weekly party, "Channel 69," at the Pyramid Club. All at once I also had to learn how to be a show hostess, promoter and publicist. It was trial by fire, but I thrived and emerged as a leader of a new Pyramid scene. I was fairly comfortable on stage right away, and the weekly format allowed the crowd to get to know and appreciate me. The success of the party really helped put me on the map, and other bars and clubs started hiring me.
What do you see your role as in nightlife today? How has it evolved and changed?
My role today is more of an observer than a participant. I'd be dead from exhaustion if I was still going out as much as I used to. I try to keep abreast of what's going on, and I follow the adventures of many of today's nightlife stars. Also, over the past couple of years I've become a documentarian and historian with my project "The Drag Explosion," which is a collection of my photos of New York's drag scene from the late 1980s to the mid '90s.
Talk to me about "The Drag Explosion" in the late 80s and 90s. How influential do you see this period in time on nightlife today?
In terms of drag history, it was major. Over the course of just several years, drag transformed from an underground art form into a mainstream phenomenon. In the mid '80s, drag was thriving in the East Village, including the annual outdoor festival Wigstock. Then drag expanded to the entire nightlife scene; all of the clubs were clamoring for drag queen hostesses, go-go dancers, door people, etc.
When RuPaul hit it big in 1992 with her song "Supermodel," it triggered an incredible amount of pop culture attention for the entire downtown drag scene. Every magazine and television talk show was heralding this new "trend," and there were a zillion drag-themed music videos, movies, television shows and fashion shoots. It was the first time that drag really broke through to the mainstream. Out of that era came the club kids, "Paris is Burning," RuPaul, Susanne Bartsh, Amanda Lepore, Leigh Bowery -- all of these things and people that are still iconic on today's nightlife.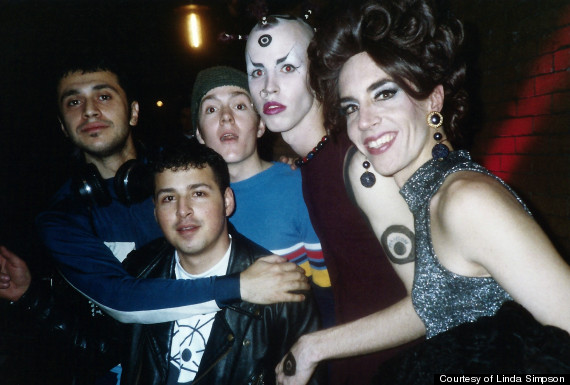 You've read a bit of my "Queer New World" series on Brooklyn drag culture. Do you see any parallels, or a historical connection, between the era that you term "The Drag Explosion" and the formation of a huge community of drag queens in Northern Brooklyn in the modern day?
The Brooklyn scene reminds me of the early East Village days, which had a very DIY and "let's put on a show" sensibility. I think the East Village queens were ultimately most interested in amusing each other. There were some queeny skirmishes, but basically we were all pretty united and respected each other. I get the feeling that the Brooklyn scene is similar. It will be interesting to see if any of the Brooklyn queens find broader fame and fortune. But I'm not sure if any of them are even interested in that.
Why do you consider nightlife valuable for queers and other groups of marginalized people?
I think that by the time a lot of queers get out of high school and escape their surroundings, they can't wait to finally have some fun on their own terms. And so these former outcasts create an after-dark scene where they are now the rulers.
I used to work at a club called The Building, where all the freaks were given this incredible VIP room where we could look down at the masses on the dance floor. My friend observed that, ideally, the world would be like this all the time.
I want to read you a quote from Walt Cassidy's "After Dark" feature: "The nightlife experience today is no longer linear. It is broken up into two parts. The participation, which largely consists of documenting the experience, followed by the process of offloading it into cyber space and having a secondary experience online." Do you agree with this? How do you feel like technology and the Internet have augmented nightlife in the modern day?
I think that's a very accurate observation. Things have changed so much regarding nightlife over the years, in terms of communication, real-estate, gay rights, etc, that it's difficult to even compare. I think that nightlife has always been mostly about escapism and camaraderie, and many people today fulfill those needs online rather than in person. I do like that there is so much documentation of today's nightlife. One of the reasons that my "Drag Explosion" collection stands out is because I was one of the few people who carried around a camera. There was so much great stuff that wasn't photographed at all.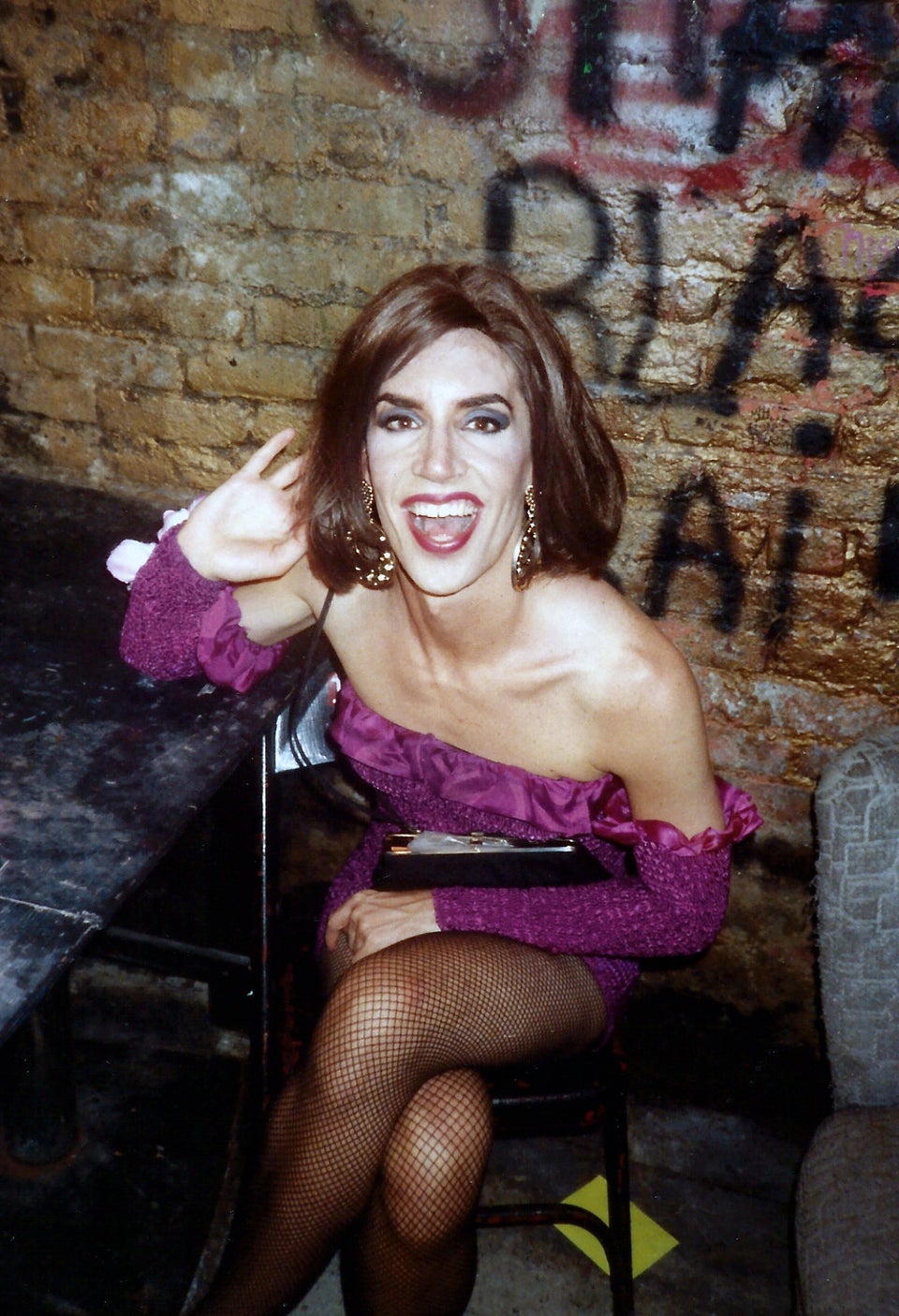 Linda Simpson
What projects are you currently working on?
On Aug. 1 I'm going to present a new slideshow version of "The Drag Explosion" as part of the HOT! Festival at Dixon Place. It's sort of a sequel to my previous show, with all never-seen-before photos. You can also keep abreast of my life, including my weekly Bingo gigs, on my website.
If there was something you wished to communicate about the evolution of queer history through nightlife in New York to the new generation, what would that be?
This is a bit old ladyish, but I think it's important to remember that nightlife can be a slippery slope. Staying out late, boozing and taking drugs can be a blast and even mind-expanding. But you have to be careful you don't get in a rut and use partying as an excuse for not actually getting some stuff done in life. Nightlife can be a creative delight, but it can also be a dead end. Proceed with caution.
For more from Linda Simpson head here to visit the artist's website. Missed the previous installments in this series? Check out the slideshow below.
Popular in the Community