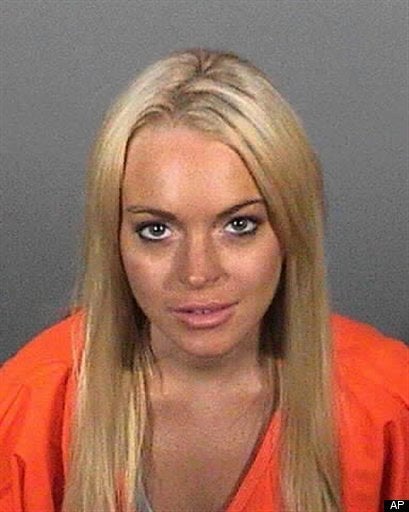 UPDATE III: TMZ now reports that a photo of Lohan wearing the necklace that was posted on the internet triggered the grand jury investigation -- and the photo is now available at TMZ.
___
UPDATE II: Lohan responded to the accusations, with TMZ quoting her as telling friends, "It's bulls**t ... I don't have any necklace." That doesn't explain how her friend had the necklace to return it, but more updates will come as the story develops.
___
UPDATE: TMZ is now reporting that Lohan is accused of removing the necklace from a store, and after police sought a warrant to search her home, one of her associates returned the necklace to the store. Police could still file charges.
PREVIOUSLY:
Lindsay Lohan can't seem to avoid controversy -- and perhaps, legal trouble.
The former teen star, fresh off a stint of drug and emotional rehab at the Betty Ford Clinic, is being accused of stealing jewelry in Los Angeles, RadarOnline.com reports. "A search warrant was requested Tuesday at the Airport Court to search Lindsay's house for the item of jewelry in question," the website quotes a law enforcement agent as saying.
The site claims that Lohan stole a high end necklace, and that law enforcement officials even have video of her wearing the piece in question.
Popular in the Community