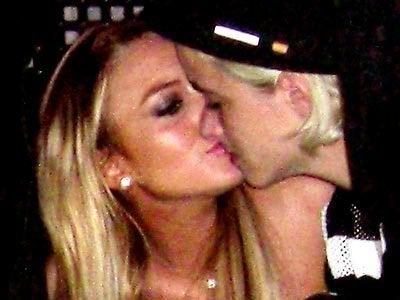 Birthday girl Lindsay Lohan has finally told the world she and Samantha Ronson are an item.
Lilo and Sam have played down their friendship since they started dating last year.
But when we spied them snogging on a yacht in Cannes in May we knew...As she celebrated her 22nd birthday Linds admitted how much she cares for Sam.
Talking about her special someone Sam, Lindsay said: "I just wanna live a happy, healthy year, continue on the path that I've been on and be with the person that I care about. And my family."
And Sam must feel the same way because she posted a pic of her and Lindsay kissing on her MySpace page.
Sam enjoyed her first public outing with Lindsay's family at Disneyland in LA.
Then the girls partied all night in Teddy's nightclub, where Lindsay joined Sam in the DJ booth and whispered sweet nothings in her ear.
A pal said: "Sam and Lindsay are inseparable. Sam has been a really good influence on Lindsay.