 Lindsay Lohan apparently has some difficulty with the concept of "borrowing."
"She said that the dress had ripped [at a club after the fundraiser] -- she couldn't possibly wear it like that -- so her stylist friend went to the club bouncer and requested some scissors to repair the torn part of the dress," a source told Us Weekly. "She turned it into a mullet! Only a fashiony person would do that! She's out of control and behaving really badly."
Oy, if the girl doesn't learn how to borrow nicely, we're not sure fashion houses will be so keen to lend to Lindsay anymore. Check out the dress she trashed below and click over to UsWeekly to see exactly what she did with it.
In a statement to Fashionista, Theia said stylist Phillip Bloch's assistant informed the fashion house that the dress had been damaged. "The dress has not been returned, and it wasn't until we saw the photos in the media, that we became aware of the actual condition of the gown," a Theia spokesperson said.
Bloch was the stylist who first reached out to Theia for Lohan. See Lindsay's most extreme beauty looks!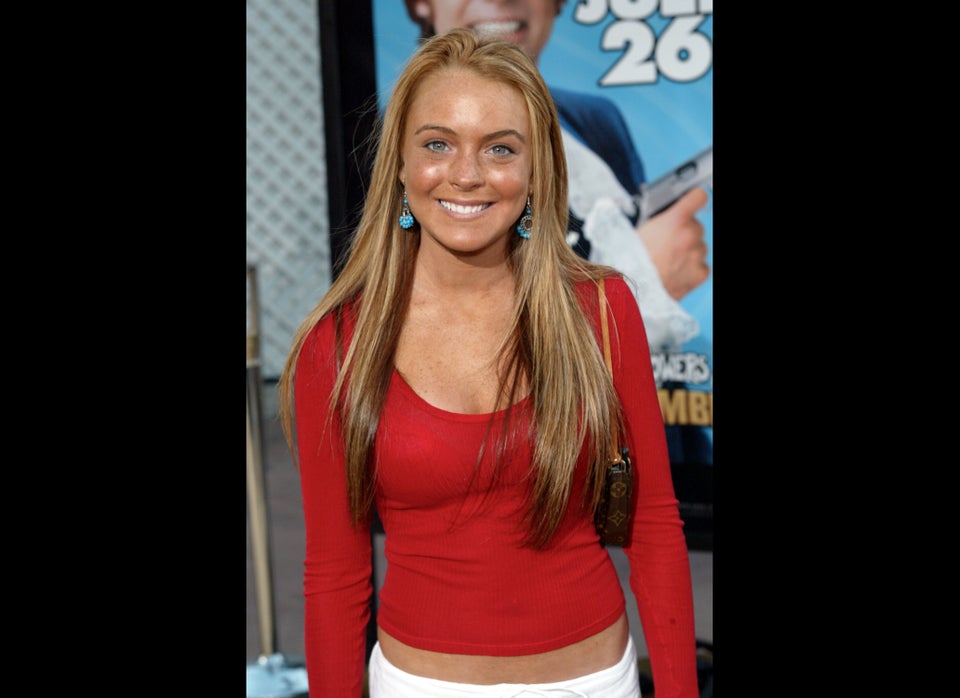 Lindsay Lohan's Most Extreme Beauty Looks