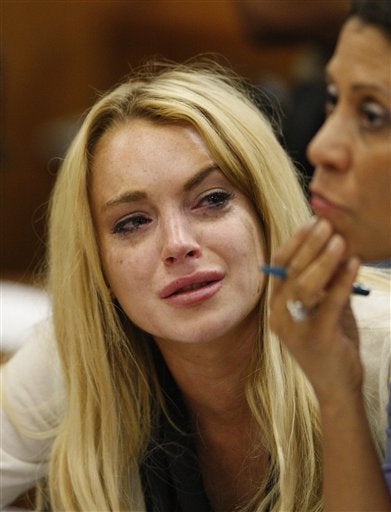 Lindsay Lohan will appear in court Friday morning for a hearing to determine if she violated her probation, and she may go back to jail that same day.
Lohan's probation will be officially revoked on Friday, Radaronline.com reports. A probation violation hearing will be scheduled and Lohan may have to wait in jail until it happens.
"Lindsay could be remanded directly into custody on Friday, pending the probation violation hearing, and it's very likely that Judge Fox will do that," a source told Radar. "Lindsay was allowed to remain out on bail last time until her probation violation hearing, but Judge Fox probably won't give her that privilege because of her failed drug test, and this is her second probation violation hearing in less than three months."
Lohan could get 30 days for each failed test, which would make a 60-day sentence, TMZ reports. Still, it's unlikely she would serve more than a fraction of the sentence. Lohan failed tests for both cocaine and amphetamines. She confirmed the test results on her Twitter page over the weekend.

Popular in the Community