AP Text/Scroll down for Getty photos:
LOS ANGELES – Lindsay Lohan rejected a plea agreement Thursday offered by prosecutors in a grand theft case that included a guaranteed return to jail.
The "Mean Girls" actress appeared in a Los Angeles courtroom and told a judge she agreed to delaying her case until a preliminary hearing when prosecutors will present evidence against her.
It was all she said during the brief proceeding.
The case was set for a preliminary hearing on April 22.
The exact terms of the deal were not disclosed, but Lohan was on probation in January when a Venice jewelry store accused her of taking a $2,500 necklace.
Lohan has pleaded not guilty to the charge.
If Lohan is ordered to stand trial, Superior Court Judge Keith Schwartz has warned her that she may be sent to jail for violating her probation on a 2007 drunken driving case.
Lohan's return to court came days after surveillance footage was aired of her trying on necklaces at Kamofie & Co., which reported the necklace stolen on Jan. 22. The necklace was eventually given by a Lohan associate to detectives, who had already obtained a search warrant for the actress' Venice home.
"Entertainment Tonight" aired the footage, which showed Lohan texting, pacing and talking to a store clerk for nearly 45 minutes. The actress wore the necklace she is accused of stealing for roughly 25 minutes, according to the show, before the clerk escorted Lohan out, smiled and held a door open as she walked out.
The footage was obtained by a commercial images division of The Associated Press and licensed exclusively to "Entertainment Tonight."
Lohan's court troubles have long overshadowed her once-promising acting career. A former star in Disney films such as "Freaky Friday" and "Herbie Fully Loaded," her career has been stalled since she was arrested twice in 2007 and later charged with drunken driving and drug possession.
In the past 10 months, Lohan has been jailed twice and sent to rehab twice for probation violations. A judge ordered her to undergo three months of treatment at the Betty Ford Center, and it was within three weeks of her release that she was accused of stealing the necklace.
While the theft case has caused more uncertainty for Lohan, 24, it may go on to benefit others.
The owners of Kamofie & Co. announced Wednesday that they will auction the necklace and donate the proceeds to an unspecified charity after the theft case is resolved. The item remains in the custody of authorities.
PHOTOS: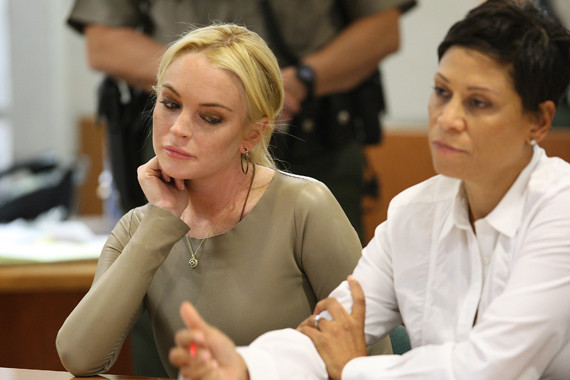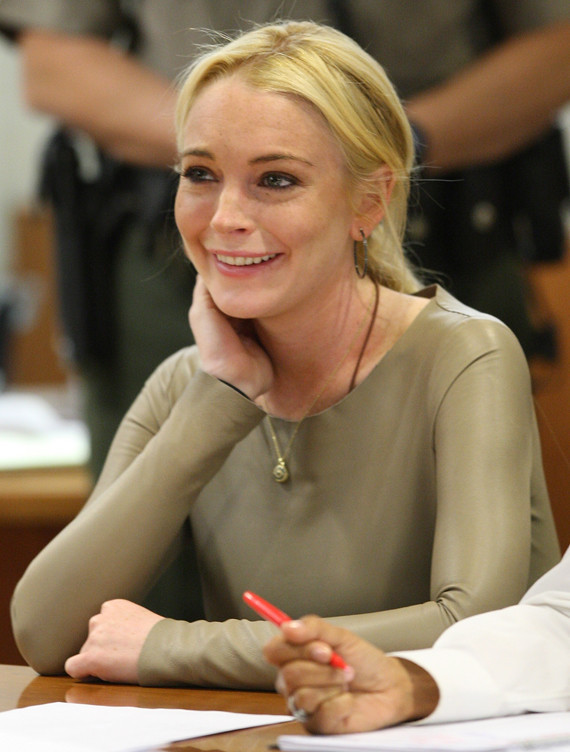 Popular in the Community