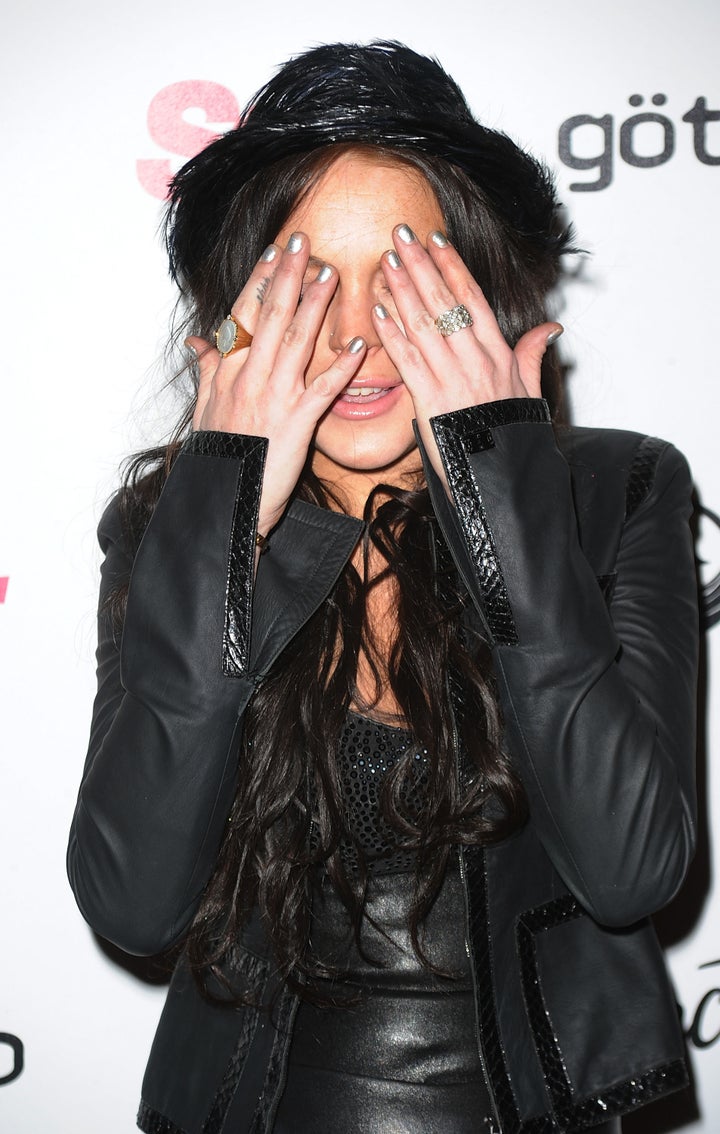 UPDATE: Lindsay's court hearing went on in her absence. A judge issued a bench warrant for her arrest and set bail at $100,000.
She was also photographed leaving a yacht party late Wednesday, wearing thigh highs and a jaunty cap, not appearing to be searching for her missing passport.

PREVIOUSLY: As her 8:30 a.m. Thursday court date in LA approaches, Lindsay Lohan is still stuck in Cannes without a passport, which she claims was stolen.
Lindsay has sent a desperate email to everyone she knows looking for a private jet to take her back to LA, and Radaronline.com has gotten a hold of it:
I need my friends, and people I work with to PLEASE help me get on a private plane tomorrow by at least 5pm. This is such a horrible thing that's happened to me and extremely unfortunate. My passports been stolen and the day before my court hearing. I would never ask such a thing, but if there's anything that I could ever ask of anyone, it would be to help me with this. I must get back on a jet to LA tomorrow. If anyone has planes leaving Nice/Cannes at any time after 11am when I get my passport, please, please, let me know if you can help me. God bless All my love Thank you, Lindsay Lohan
Wednesday night Lindsay didn't let her legal worries stop her from having fun. TMZ has photos of her partying on a boat in Cannes in thigh-high stockings.
Meanwhile Lindsay is making some pocket change while overseas. Wednesday night she tweeted this ad:

When Lindsay fails to appear in court Thursday morning, the judge has said she will issue a warrant for her arrest. She stands to go to jail for up to 180 days if she finds her way back to the U.S.
Popular in the Community