We've been anxiously awaiting this Bravo episode for weeks now and it finally arrived... and it was jam-packed with drama, decor and therapy sessions -- yes, therapy sessions.
The show kicked off with designer Kathryn Ireland getting ready to meet Lohan in her reportedly $8,000 a month Venice home. In true Ireland fashion, she first poked fun at Lohan's legal troubles. "You need to get your first prison sentence out of the way. It's like your first marriage." But she quickly transformed from designer to therapist once she entered the nearly bare abode.
The two spoke a lot about "new beginnings" and making the home a safe place for Lohan. "This house is a fresh start for Lindsay. It'll make her feel secure and really ground her," said Ireland.
Lohan's bedroom was filled with plastic storage bins of designer handbags and a giant mirror over the bed, though she talked about her desire to have rooms similar to that of Paris' Plaza Athenee hotel, craving "French-cottage-shabby-chic" designs.
But that was really the most we got out of Lohan design-wise. While Ireland spoke about adding fun and color to the home, Lohan was submissive with her continual "yes!" to all of the designer's recommendations, even adding she was so happy Ireland even liked her home and ideas.
Until of course, the two went to Kreiss showroom and the paparazzi were anxiously waiting to snap photos of the actress. While Ireland made suggestions for couch styles and lamps, Lohan's mood quickly changed and she snuck out the back door, it seems, before anything was really accomplished. As we know however, Bravo spent close to $200,000 redecorating the four bedroom, five bath home.
While we don't get to see the big reveal until "Million Dollar Decorators" season finale, we do know Lohan won't be there to show it off. Back in December we learned the starlet refused to be taped for the final episode, supposedly due to hospitalization after an accident.
Follow the antics and join the conversation LIVE with HuffPost Home on 1/8 at 10 PM EST @HuffPostHome hashtag #MillionDollarDecorator. Watch the video above to see a a clip from this week's episode and click through the slideshow to see LiLo's California home.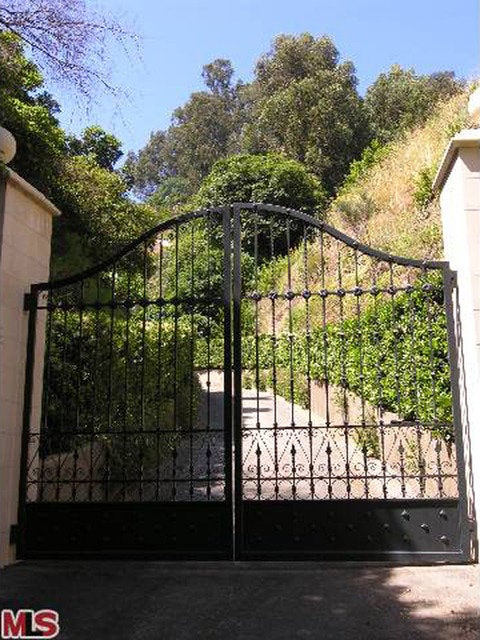 Lindsay Lohan's Bravo Home
Do you have a home story idea or tip? Email us at homesubmissions@huffingtonpost.com. (PR pitches sent to this address will be ignored.)