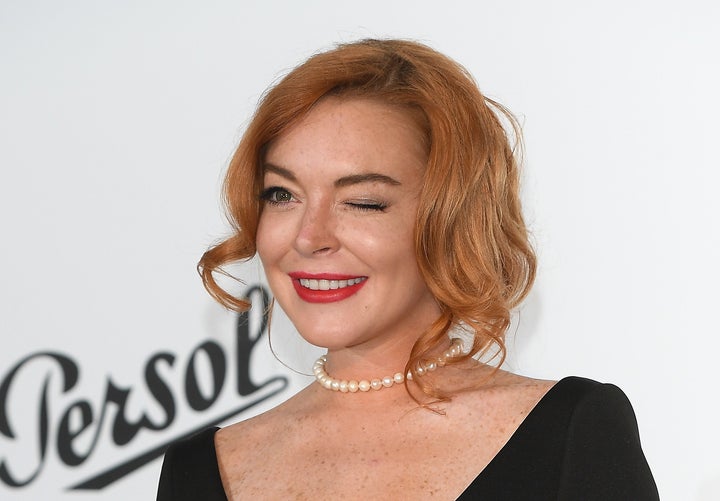 May we all have the unbridled confidence of Lindsay Lohan, who recently extended birthday party invitations to people she likely hasn't spoken to since 2006 (or ever).
As Lohan's 31st birthday approaches, on July 2, the "Mean Girls" actress has apparently resorted to using social media to fill her bash in Mykonos, Greece, with A-listers. 
″#nicegirls [Britney Spears] [Paris Hilton] come to #mykonos for my birthday this weekend," Lohan tweeted Tuesday night. "[Beyoncé] you too."
We have so many questions about why Lohan chose these three "nice girls," but let's just start with: How do you put Beyoncé last on the invite tweet?
One simply does not "you too" the Queen when inviting her to a function. No, one alerts her a year in advance and prays every day afterward that she will grace the event with her presence. 
Spears, Hilton or Beyoncé have yet to publicly respond to the invite. Yet before we could say "Get a Clue," Lohan switched gears to address another celebrity. 
The actress shared a link to a photo collage of herself and Emma Stone, which has since been deleted, in a tweet that also gave an unexplained shoutout to President Donald Trump. Lohan apparently wants the "La La Land" actress to be her co-star in the "Mean Girls" sequel she's still campaigning for. (She has previously said that she already wrote a treatment for the script.)
"My birthday #trump tweet - Emma stone.. can we film a movie called 'Mean girls 2' together? I…" Lohan wrote. 
Cut to Emma Stone celebrating not being on social media in 2017. 
REAL LIFE. REAL NEWS. REAL VOICES.
Help us tell more of the stories that matter from voices that too often remain unheard.
BEFORE YOU GO
PHOTO GALLERY
Celebrity Photos 2017