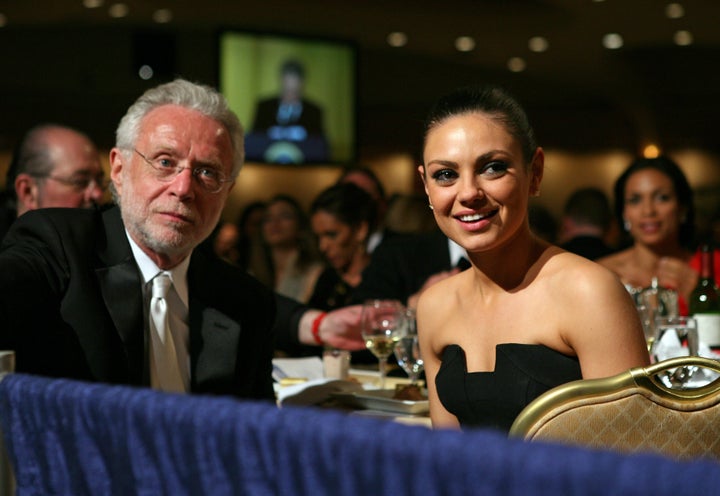 It's one of the most anticipated events of the year for Hollywood's elite -- and no, we're not talking about the Oscars. The annual White House Correspondents' dinner this coming Saturday plays like a who's-who list for people who enjoy parties, partisan or otherwise. This year, Jimmy Kimmel is hosting Washington D.C.'s glitziest event, which will have movie stars, TV stars and music stars coming out in dizzying numbers.
Below, a rundown of the A-list celebrities invited to wine and dine with the Obamas, listed by media outlet. And for a comprehensive list of expected attendees, click over to Politico.
Atlantic Media: Rosario Dawson, Jose Andres, Darren Star
Bloomberg News: Zooey Deschanel
CBS: Christine Baranski, Daniel Dae Kim, Claire Danes
CNN's Piers Morgan: Goldie Hawn (huh? What does Kurt Russell have to say about that?)
The Huffington Post: Anna Paquin, Stephen Moyer, Dakota Fanning, Daniel Day Lewis, Nasim Pedrad, Darren Criss
The New Yorker: Fred Armisen, Carrie Brownstein, Aziz Ansari, Jason Schwartzman
Newsweek/Daily Beast: Reese Witherspoon, Viola Davis, J.R. Martinez
NPR: John Legend, Ginnifer Goodwin, Josh Dallas, Mary J. Blige, Colin Hanks, Chris Hughes
Fox: Kim Kardashian (trying her hand at politicking a la her mayor of Glendale news?) and mom Kris Jenner
Fox's Greta Van Susteren: Lindsay Lohan
People: Diane Keaton, William Levy, Josh Hutcherson
Politico: Eva Longoria, Charlize Theron, Charles Woodson, Rachel Zoe, Ivanka Trump
Time: Steven Spielberg and wife, actress Kate Capshaw; George Clooney (despite getting arrested for protesting with father Nick Clooney at the Embassy of Sudan) and girlfriend Stacy Keibler
USA Today: Martha Stewart, Kelly Ripa, Mark Consuelos, Johnny Galecki, Kelli Garner
Washington Times: Uggie (the scrappy Jack Russell terrier from "The Artist." Yes, really!).
Check out photos from the White House Correspondents' dinner last year: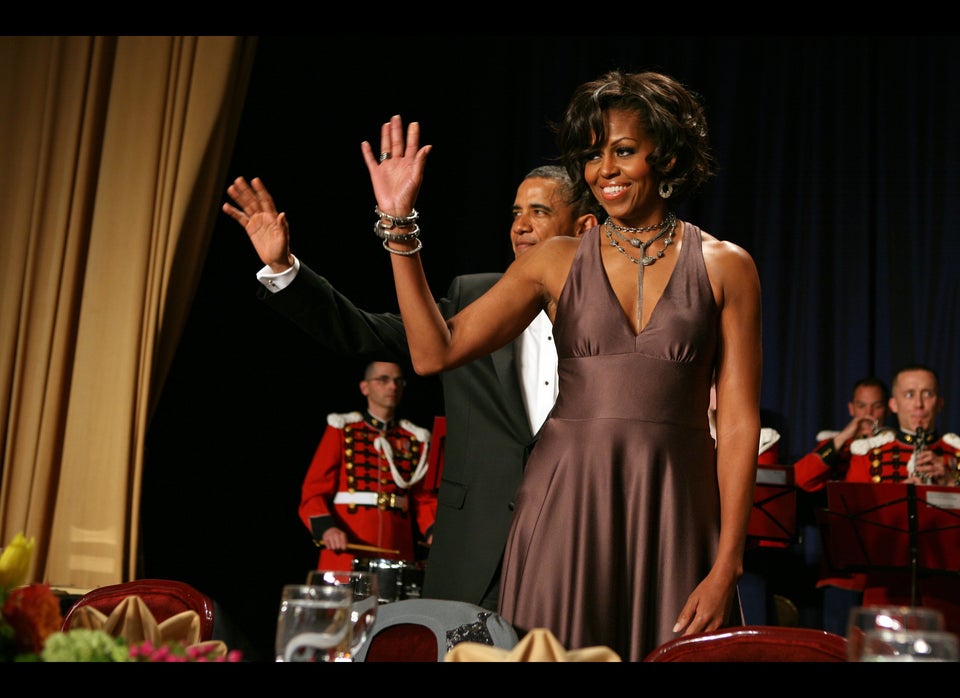 Popular in the Community