 Working with Lindsay Lohan, who is infamous for both her on-set and off-set antics, involved "some serious challenges," according to the producer of Lifetime's upcoming film "Liz & Dick."
"We had serious challenges to deal with due to her probation and her history," Thompson told E! News during a conference call. "Therefore we had to make a deal where there were pages and pages of 'what if' clauses. There never was a 'what if she can act' clause. It was about, 'What if there is a car accident? What if there is a violation of her probation [and she's] incarcerated?' Those 'what ifs' were plenty. She might be the most insured actress who ever walked on a soundstage. We tried to insure ourselves against things that could and, in fact, did happen."
However, Thompson says that Lohan's performance is flawless. "Overall, my gosh, relative to the performance we got and the movie we were able to make because of her, the pain was worth the pleasure. And the audience is going to benefit from the risk we took and the reward that was gained."
The 26-year-old actress had to fight for the role of Elizabeth Taylor, opposite Grant Bowler, who plays Taylor's longtime love, Richard Burton.
"I fought to get the role in Liz and Dick because I related to her so much because of her position in the public eye and the media obsession with her, and the ups and downs in her relationships and life," Lohan said of her role, according to the U.K.'s Mirror. "And that's aside from her love for diamonds!"
"I love acting and that's what I started out doing and it's unfortunate that people began to know me as a celebrity rather than an actress," she told the Mirror. "I can only hope to gain respect back through my work." Adding, "I've drawn from experiences and from things I've seen and grown up with and I don't want to go back."
She is slowly making her way back into solid professional standing.
Lohan landed a starring role in Bret Easton Ellis' "The Canyons" alongside porn star James Deen. On Wednesday, Lohan made a surprise guest appearance on "Late Night with Jimmy Fallon."
"Liz & Dick" will premiere Nov. 25 at 9 p.m. ET on Lifetime.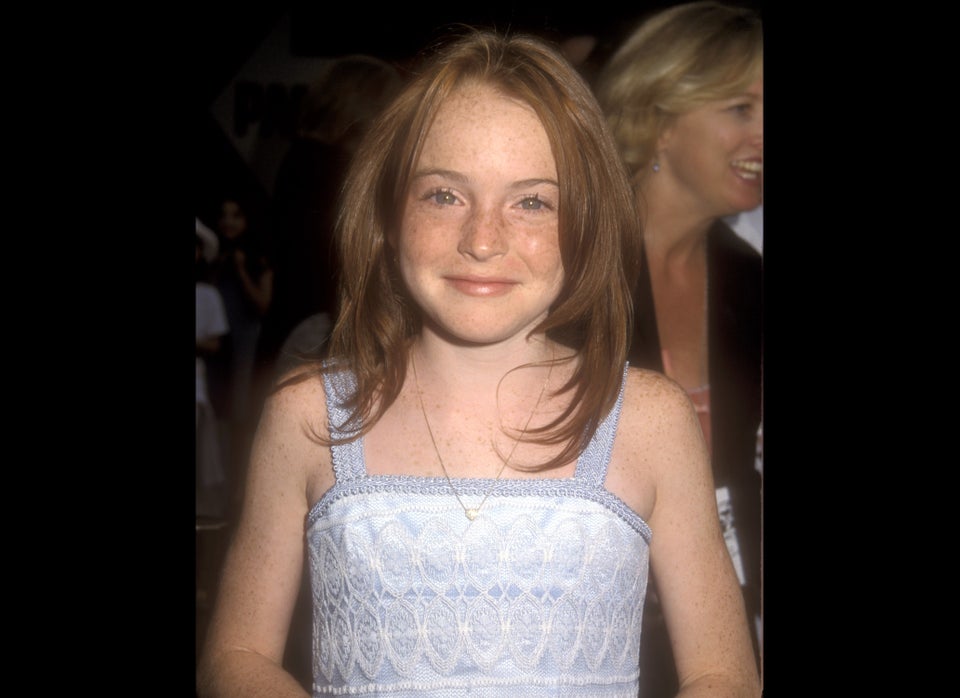 Lindsay Lohan
Popular in the Community