Lindsay Lohan, former "Mean Girl," Mykonos club owner and judge of the upcoming "The Masked Singer Australia," is apparently coming out with a new single.
The former child actress, best known for her 2004 hit "Rumors" from her debut album "Speak," previewed a snippet of her upcoming single "Xanax" on "The Kris Fade Show" Wednesday.
Dubai radio personality Kris Fade called Lohan "super cool" and said her new song is "unbelievable" before admitting his bias.
"I really do like it. I'm not just saying that because it's Lindsay Lohan and I know her or whatever ― it's a really good song," he added, explaining why he might find the single "unbelievable."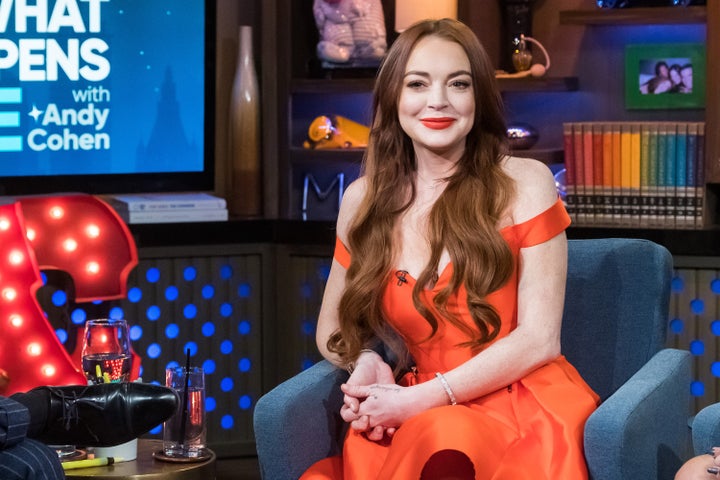 "The song is called Xanax," Fade said. "It's about anxiety and pressure and just taking care of yourself. And I think that's really, really cool. I think there's a really cool message behind it."
It's unclear what the "message" is in the 30-second preview of the song, which includes lyrics like "Would you like to sit next to me/ When you kiss me, I can't breathe," "I try to stay away from you, but you get me high," and "Only one reason I came here/ Too many people, I can't hear/ Damn, I got here at 10."
Skip forward to 2:01 to listen:
Rumors recently circulated about Lohan after a rogue Twitter account for "The Simple Life" made it seem as though the actress would star in a reboot of the Nicole Richie and Paris Hilton reality show.
Though Lohan herself didn't weigh in, Hilton responded by saying that the reboot wasn't happening, though she'd been approached for it.
"Yes, I love that show & I was approached again to do it," Hilton said. "But I had to say no as I have an extremely busy work schedule traveling the world running my empire."
A reboot seemed unlikely in any event. Hilton only recently trashed Lohan during an appearance on Andy Cohen's "Watch What Happens Live," calling her "lame and embarrassing."