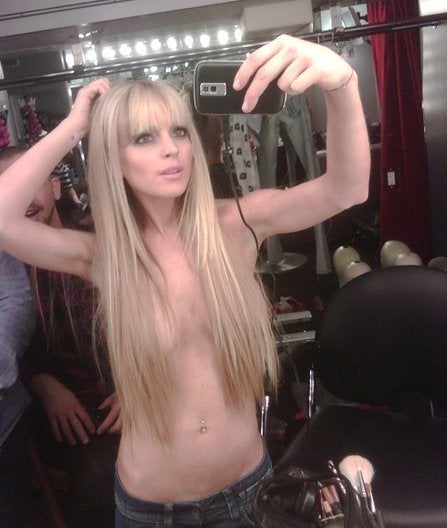 Lindsay Lohan plans to sell her handbag line by posing nude, LA magazine reports. There is one court-mandated accessory, her SCRAM bracelet, and it is still unclear whether that will be airbrushed out, removed under police supervision or left in the advertisement.
"We're thinking of having police on hand so we can remove the ankle bracelet for the pictures," said Richard Luna of The California Bag (which licenses the Lindsay's 6126 line).
The shoot will happen in LA next month and we will have pictures for you then.
Lindsay posed nude in 2008 for a remake of a famous Marilyn Monroe shoot in New York magazine. Her leggings and handbags lines are both called 6126, which is Monroe's birth date.
Popular in the Community