UPDATE: TMZ reports that this photo will not be used against Lindsay when she appears in court on Monday. A spokesperson for the L.A. County D.A.'s office told TMZ the photo cannot be used in court because there is no way to prove the white substance is cocaine.
PREVIOUSLY: Lindsay Lohan was photographed this week partying in Cannes next to what looks like several lines of cocaine and holding something that appears to be rolled up paper. TMZ was first to print the below picture.
When asked by Radaronline.com to explain the white powder, Lindsay replied, "What!??"
Lindsay was told to look at the photo, and she said, "That's a set up that's so untrue." She did not elaborate on how she was set up.
Danette Meyers, the prosecutor for the progress report hearing Lindsay failed to attend Thursday, also had a reaction to the white powder in the photos.
"I hope that isn't cocaine in those pictures," she told Radar.
PHOTO: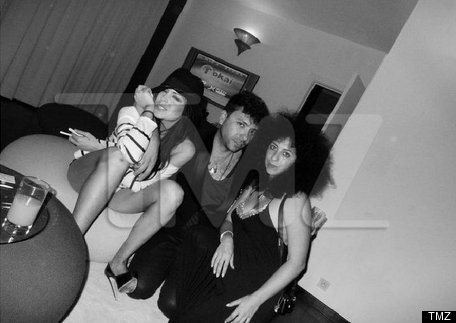 Popular in the Community