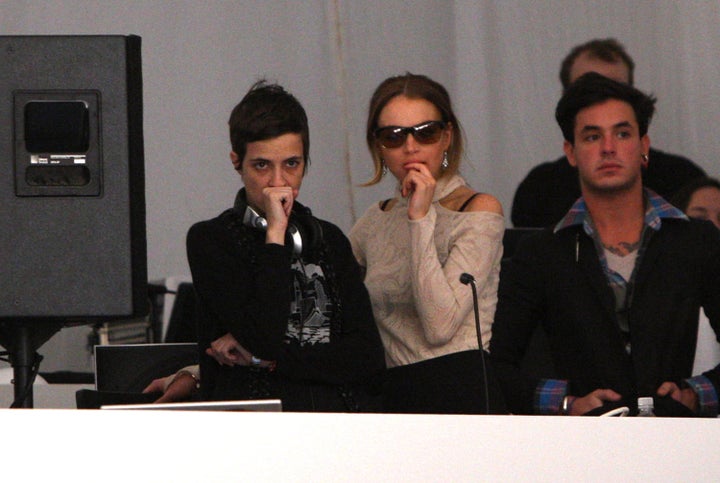 Lindsay Lohan and ex-girlfriend Sam Ronson are bringing the drama once again.
"Fun @coachella but tonight @ my friernds bday party, @samantharonson spit in my face and left w/ @mileycyrus 's ex," Lindsay tweeted early Wednesday morning.
Sam responded a couple of hours later.
"Guess what didn't happen tonight......" she tweeted.
Popular in the Community