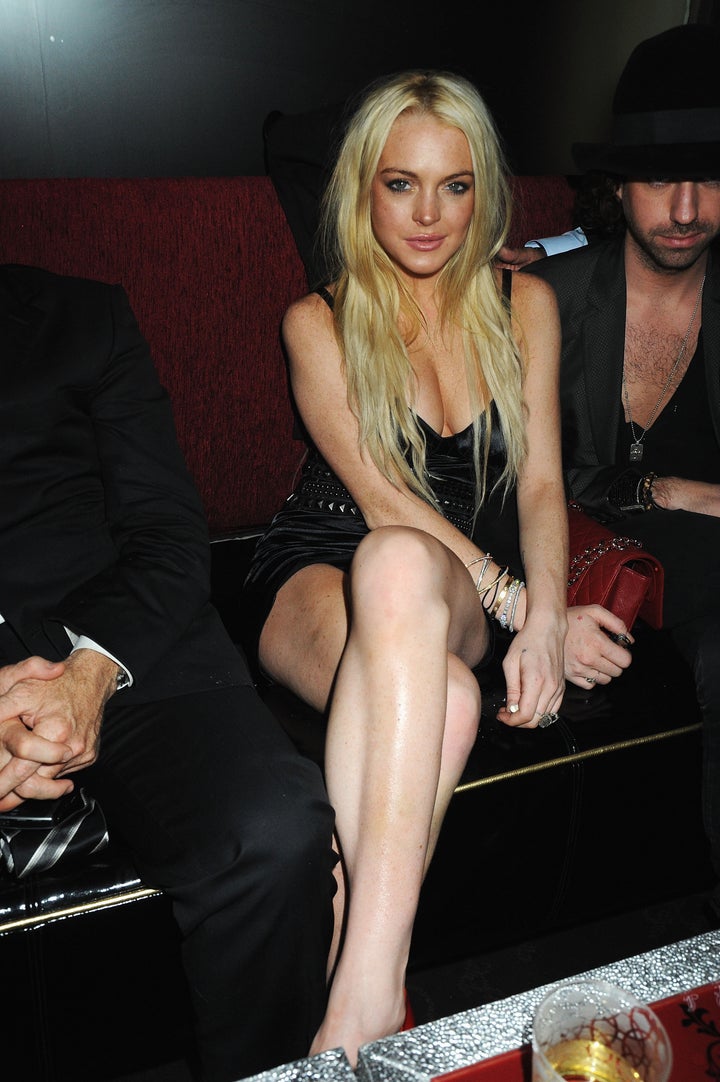 Lindsay Lohan took to her Twitter to slam her dad as a 'lunatic' as the NY Post reports she and her mother are taking Michael to court for a restraining order and over overdue child support. Michael recently claimed his elder daughter was on death's doorstep and is hooked on drugs.
My father is a lunatic&doesn't even deserve such a title since he's never been around in my life other than when he'd threaten me&my family
He should be where he has always put himself after verbally abusing and physically abusing people all my life-behind bars. Its so sad to get
A phone call from my baby sister just now asking, "why is daddy doing this?" Through tears. He's crossed the lines&hurt me&my family 4 the
the [sic] last time.... So much for having a 'dad'..... I'm going to spend some time with the ones that love me&i love now. I appreciate those who
Continue to support me. My fans keep me strong&i love you all so much for it! My second family is what you are to me.
Meanwhile, Sunday's New York Post reports that Lindsay and mom Dina may seek a restraining order on Monday "following Michael's statement that he wanted to kidnap her and force her into rehab," and that he's way behind on child support for his younger two kids with Dina.
"He is also six months behind in his child support. On Monday, we will file a violation order, and if he doesn't pay, he'll go to jail.

"He's getting paid for these shows he's doing talking about Lindsay," Dina said. "He's flying all over the country and not paying for his other three children he's hurting every time he goes on television.

Lohan is now in Morocco, earning a paycheck to show up at a resort opening.
Popular in the Community