Lindsay Lohan is now free and clear and out of rehab. As part of her return to the real world, Lohan took over "Chelsea Lately" on Monday night, filling in for host Chelsea Handler. Lohan managed to keep the show from being all about her, but she was willing to poke fun at herself throughout.
"As you all know, for the last 90 days I've been on a lovely, court-ordered vacation in Malibu," Lohan said during her monologue. While talking about all the people who've kept the tabloids busy while she was in rehab, she added, "How come when Kanye acts like an idiot, he gets a gold record? But when I act like an idiot, I get a police record?"
Lohan also conducted the round table and interviewed "Orphan Black" star Dylan Bruce. She then wrapped up the show by saying she was "especially proud" to be on the first episode in the history of "Chelsea Lately" that didn't include a salacious topic about Lindsay Lohan.
The Hollywood Reporter's Sophie Schillaci thought Lohan wasn't half-bad, noting that "the troubled starlet ... appeared at ease." Laurel Brown of Zap2It enjoyed Lohan's guest take as well. "However much Lohan has kept the tabloids in business over the past few years, she might just be more entertaining sober," she wrote. "If the actress can keep up performances like her Chelsea Handler-substitute job, then the rehab-Lindsay is the right Lindsay."
Lohan's "Oprah's Next Chapter" interview airs Sunday, August 18 at 9 p.m. ET on OWN and Chelsea Handler is back as host of "Chelsea Lately," weeknights at 11 p.m. ET on E!
TV Replay scours the vast television landscape to find the most interesting, amusing, and, on a good day, amazing moments, and delivers them right to your browser.
Before You Go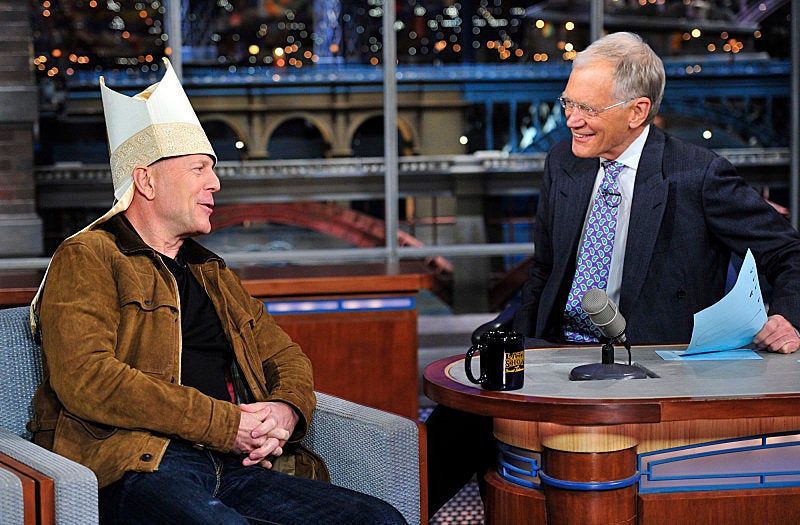 Late Night Talk Shows
Popular in the Community