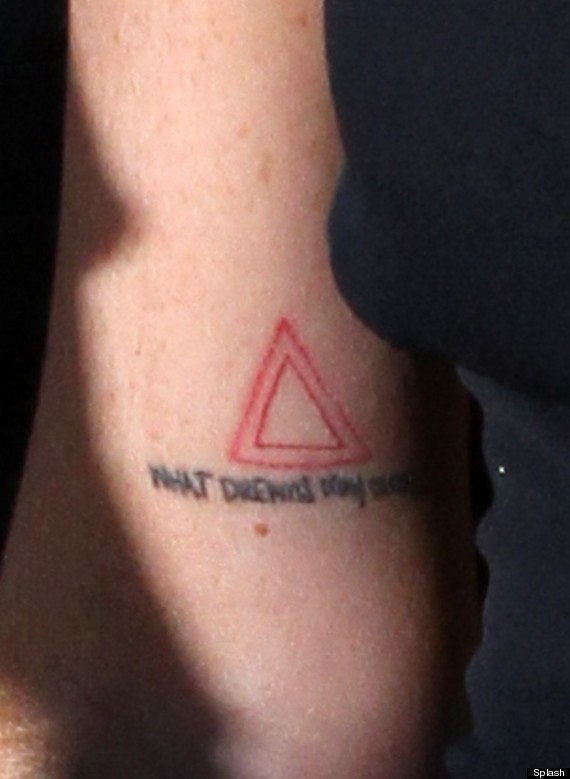 Apparently Lohan got the tattoo with her friend, party boy and former Page Six gossip columnist Liam McMullan, to symbolize the "the deep spiritual bond" the two of them share.
"Liam and Lindsay got matching tattoos in a private, secret, spiritual ceremony," a source reportedly told the Post. "The triangles represent danger and hazards, and the two spiritual energies inside each other. It represents their souls and hearts, and the dangers out there, and that they must follow their dreams."
The tattoos feature a pair of red triangles with the words "What Dreams May Come," a line from Shakespeare's "Hamlet," underneath.
Lohan is clearly a fan of inking quotes from famous figures onto her body. In addition to the Shakespeare reference, Lohan got a tattoo in 2011 of a Billy Joel lyric: "Clear as a crystal, sharp as a knife, I feel like I'm in the prime of my life." And in 2009, Lohan channeled kindred spirit Marilyn Monroe by tattooing a variation of a quote from the iconic actress on her forearm. The tattoo reads, appropriately, "Stars, all we ask for is our right to twinkle." Monroe's exact quote is: "Everyone's a star and deserves the right to twinkle."
But matching tattoos are not the only connection Lohan and McMullan has. McMullan's ex-girlfriend, the 39-year-old actress Aesha Waks, is accusing Lohan of being a "homewrecker," saying Lohan hooked up with McMullan in December. According to the New York Post, sources say McMullan and Waks had "broken up a year ago" by the time Lohan entered the picture.
When asked whether McMullan could see a future for himself and Lohan, he responded: "There could be a future for us. I want Lindsay to take care of herself. ... This is her big moment. It all comes down to this -- it's all under her control. We should all support Lindsay."
Lohan is currently romantically linked to musician Avi Snow, although neither has come right out and said they're in a relationship. They have been spotted kissing, though, and Snow told E! News that he "would definitely call her one of our biggest supporters."
Here's the full shot of the tattoo in question: Related
Before You Go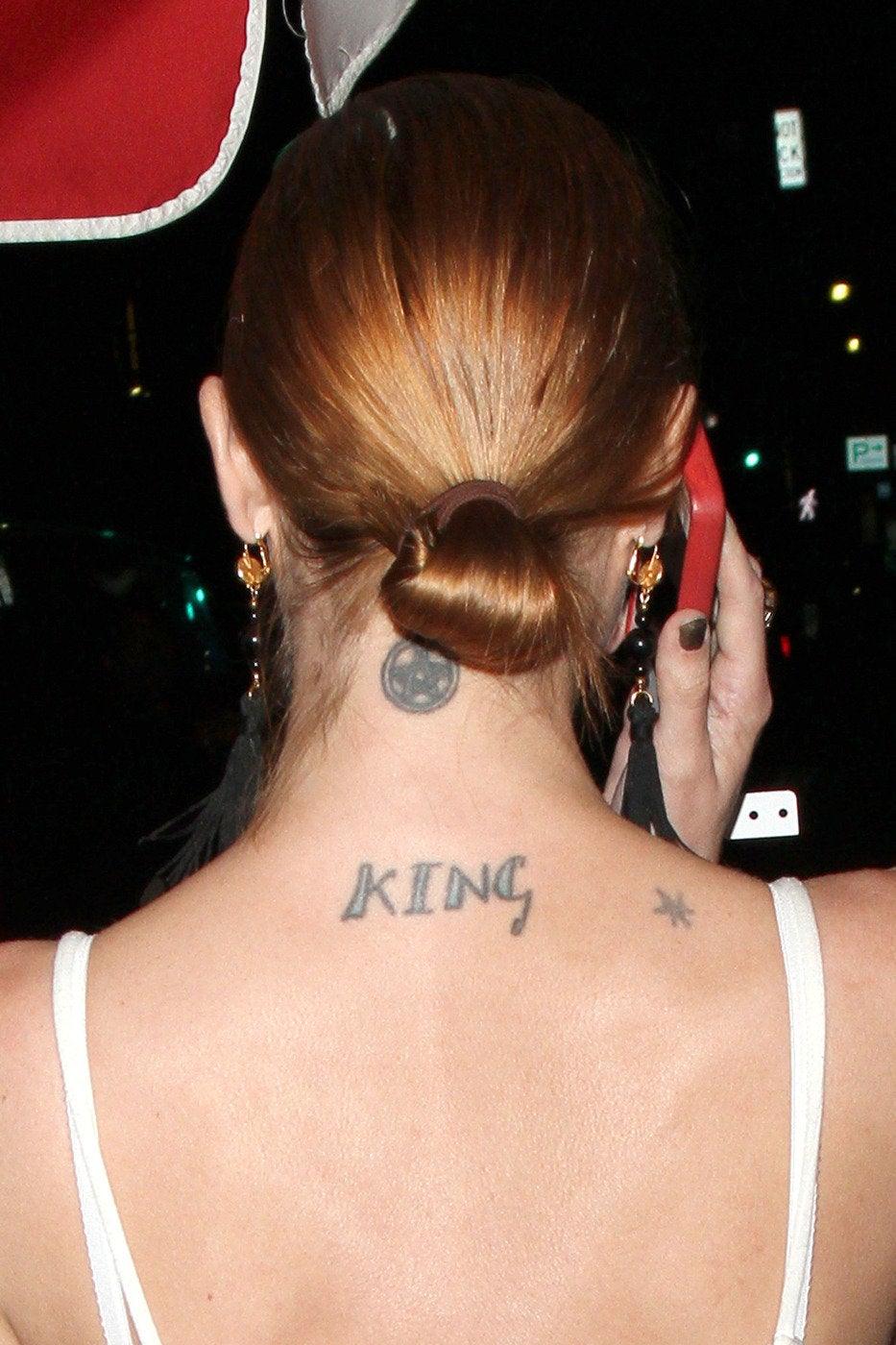 GUESS THAT CELEBRITY TATTOO
Popular in the Community