The Cut reports that without warning Lindsay Lohan stood up from where she was hanging out with a friend and threw a drink -- glass and all -- hitting a cocktail waitress.
Lohan's aim wasn't that great because she reportedly screamed at the waitress, "Not you, him!" pointing a man in a white T-shirt.
"Wow. Lindsay Lohan is as trashy as they always say. She threw drinks and glasses to me as we tried to take a shot for @vmagazine. C.*.*.t."
Lohan must have found it horrible that a photographer who works for the magazine of the party she was attending would have the audacity to try to photograph her.
But the evening's drama didn't end there. According to The Cut, Lohan along with designer Cynthia Rowley and another friend moved to another section of the bar, "sucker-punching a seemingly innocent bystander as she walked past."
And then in what might have been the strangest part of the night, the website reports that the bar's lights went up and the music went off, and a man yelled "She's bleeding!" The Cut explained:
Medics surrounded a brunette woman, lying with her black sheer-stocking-ed legs elevated on a white leather couch, adjacent to where Lohan had been sitting. When they lifted her up to place her on a stretcher, the back of her black dress was soaked in blood. Broken glass, a security guard confirmed after she had been rolled out. By then, the crowd had thinned out.
Check out photos from the V Magazine Black and White Ball of people who didn't mind having their photos taken: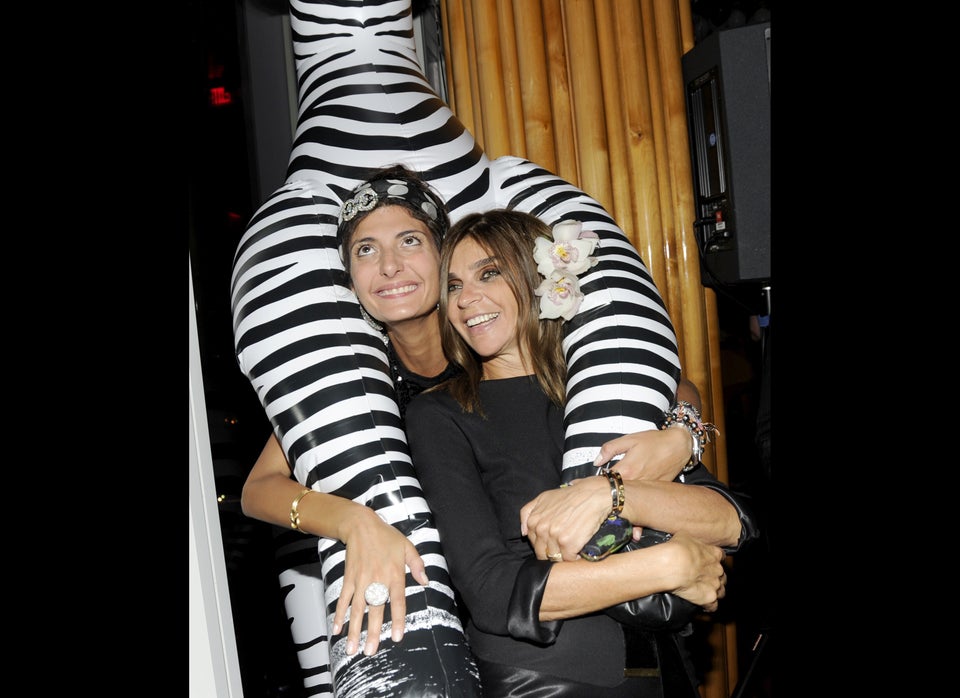 Popular in the Community