 Lindsay Lohan was feeling generous at the White House Correspondents' Dinner on Saturday night.
According to the New York Post, Lohan made frequent trips to the washroom, but not for the reason you might think. The 25-year-old reportedly kept trying to sneak a cigarette break.
But with all that time sneaking off to the ladies' room, Lohan apparently bonded with an elderly bathroom attendant named Bianca. According to the Post, Lohan began tearing up as she saw the older woman clean the bathroom stalls and told her, "You're too old to be doing this," and handed her a crumpled $100 bill from her purse.
The attendant reportedly refused Lohan's money, but Lohan insisted, again telling the woman she was too old to be cleaning bathrooms.
No good deed goes unpunished, and the gesture will likely be attributed to Lohan's desperate need for some positive press. The star made headlines recently for reportedly showing up late to the set of "Glee" last week, and was called a "nightmare" and "diva" by insider sources.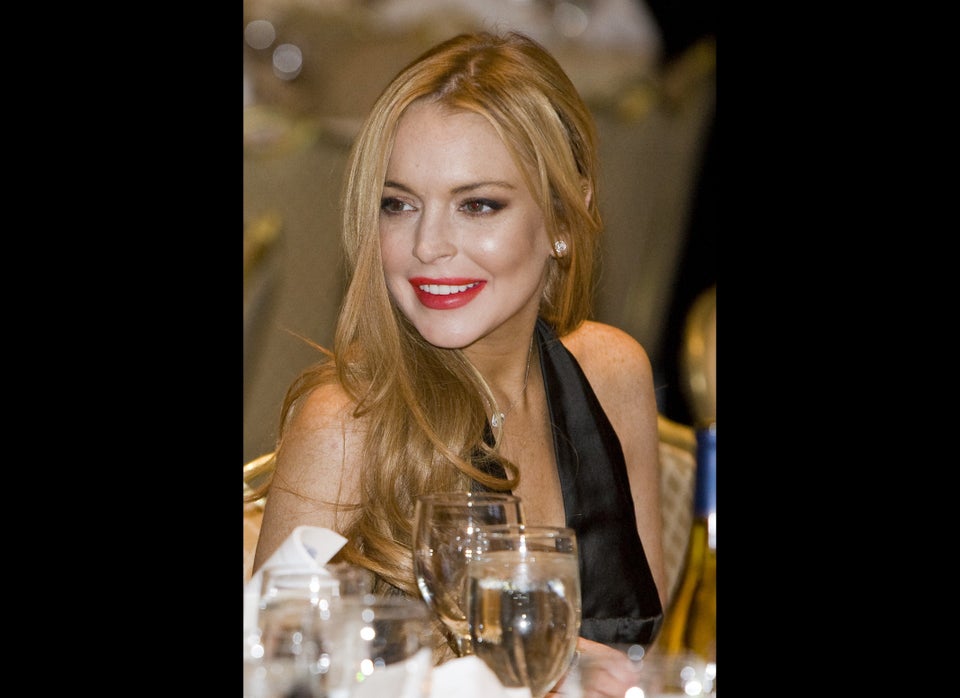 Lindsay Lohan
Popular in the Community